Mentoring can be a make or break for many young entrepreneurs. Some of the world's most famous entrepreneurs like Steve Jobs, Larry Page and Mark Zuckerberg had mentors. Research shows that 50% of businesses fail in the first five years but when they had experienced mentors the failure rate reduced to 30%. This shows that 40% of businesses that could fail can be saved by having the right mentors.
Emotional intelligence and confidence

Emotional intelligence is something young entrepreneurs can lack. Making rash decisions based on emotions. At that moment the young cofounders may make a decision while they are overconfident or when feeling down. Both can have disastrous consequences later on for the business. But when having a mentor, the mentor will not be affected by the emotional circumstances. One of the best examples was of how Eric Schmidt guided the Google cofounder Larry Page.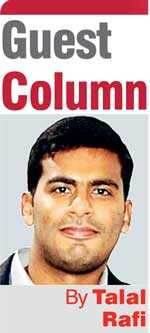 Another thing entrepreneurs need is confidence. The path taken by an entrepreneur is the toughest where the weight of the entire business rests on the shoulders of the young founders and any lack of confidence can easily make them give up. An experienced mentor will keep reassuring them that the end is going to be good and to go on. Research shows that for an entrepreneur self-confidence is even more important than talent. Mentoring can provide the much needed confidence building. Mentors can even help entrepreneurs come out of depression when times get very tough.
Experience of mentors

Any entrepreneur has the passion to succeed and the motivation. As entrepreneurship is no easy path but one thing especially the young entrepreneurs lack is experience. This gap can be filled by an experienced mentor as the mentor being an experienced entrepreneur himself has already gone through the entrepreneurial cycle and knows what the mentee is going through and what the next step is.

Usually entrepreneurs fail a few times before succeeding and the main reason for their initial failures is lack of experience. Having a mentor can increases the chances of young entrepreneurs succeeding in their initial attempts. Over 75% of CEOs have received some form of mentoring.
Personalised learning

There is a belief that knowledge and wisdom from successful entrepreneurs can be gained by listening to speeches or reading books by these successful entrepreneurs. This is true but this is general and very limited knowledge. Many people do not wish to state every detail of their business lives in speeches. But in a one on one mentoring session they will share more personal experiences. Also, the advice given in a mentoring session will be tailor made and specific to a particular problem the entrepreneur is going through at that time.

A personal mentor also makes the entrepreneurial journey more organised as before every meeting the mentor will ask for the progress and set deadlines and targets for the next meeting. This can help keep the young entrepreneurs on the right path.
Valuable connections

Sometimes a young startup can be very passionate and their idea can be very innovative and promising but investors may not look at their proposals. These investors do not know the founders of the startups but the mentor can arrange meetings with successful business people.

If a startup goes to a successful businessman and says they were mentored by an experienced mentor, there is a much bigger chance of the investor taking the business plan more seriously. In most cases the mentors are successful entrepreneurs themselves and at a stage may themselves invest in the business.
Mentoring is crucial to entrepreneurs

Mentoring is something that is overlooked by many young startups. Research shows that a significant percentage of startups survive past five years when they have a mentor. It makes a world of difference to a startup as a lot of experience is added. Business mentoring should be taken more seriously by young entrepreneurs. Research by Endeavor, a non-profit organisation supporting entrepreneurs, shows that entrepreneurs mentored by high performing mentors are three times more likely to become high performing entrepreneurs themselves.
(Talal Rafi is a Director of Global Entrepreneurship Network Sri Lanka and the Entrepreneurship Specialist at the USAID Project YouLead.)