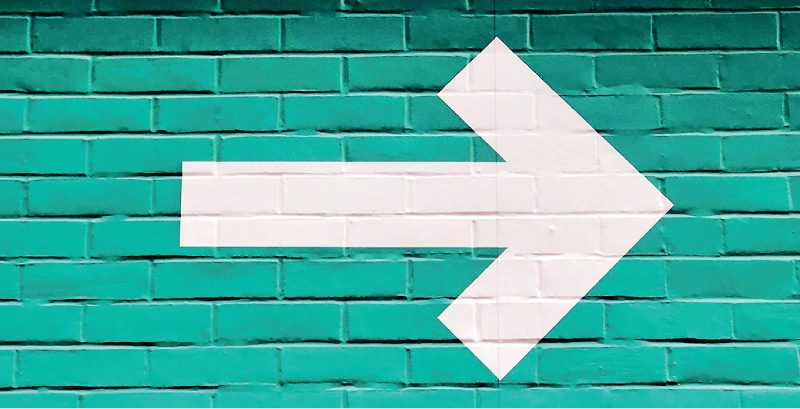 Marketers are leading brands through the pandemic, emerging even stronger and more resilient than ever
---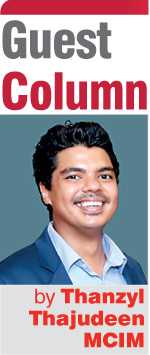 Marketing is in the spotlight during this pandemic with the C-suite realising its importance in connecting and bringing the various aspects of the business together and managing relationships with all key stakeholders.

Marketers are leading brands through the pandemic, emerging even stronger and more resilient than ever. From meaningful data, insights and repositioning, to revitalising strategies, embracing innovation and cultivating a purpose-driven culture, the marketing team is playing a crucial role leading their brands and businesses during COVID-19.

Marketers need to break away from traditional segmentation approaches and adapt to a realistic needs based segmentation based on behaviours and emotions, and focus more of their investments in attractive segments whilst cutting cost and sustaining in lesser attractive segments.

They should apply their marketing tools to quantify these products and segments performance, and ensure that the objectives set are realistic and that it directly enhances shareholder value. Marketers need to work with every discipline within the organisation. Here are some key traits to keep in mind.


1. Harness a data-driven mindset

Data is possibly the most valuable resource for marketers in this day and age, and it's also one that is often being ignored due to its complexity and higher cost of investment. This isn't true. It's never about the quantity; the smaller the data the higher the quality and ability to see a simple and bigger picture. There are businesses sprouting every day with an operational model solely based on one data set and ironically, these data sets are third-party providers. It doesn't make sense having an overload of information and insights if it's not making any impact in your marketing strategy. Investing in a data-driven strategy is far more effective than just blindly spending on heavy advertising. It's not about just your web and social media analytics; it should go beyond to capture key insights, behaviours and various other psychographics that will enable you to better understand customers, markets, industry and other influential, impactful factors.

Having a three or five year marketing plan today is obsolete; marketers need to constantly keep an eye on these factors and streamline the process to make it available organisational-wide. This is a shift of attitude and approach; and marketers are certainly challenged with getting the buy-in from the board and management.


2. Market versus marketing burnout

Many markets and industries are facing a burnout with the COVID pandemic. We see this significantly higher in the wider travel, transportation, retail, and manufacturing sectors globally. The bigger brands would survive however the question is will those in the small and medium categories sustain. With all these unprecedented incidents taking place, one could easily give up entirely or cut back various expenditures. But this is not the solution alone.

This is the ideal time for critical and innovative thinking, and marketers have a moral and social responsibility in this. This is what marketing is all about; the ability to innovate, lead and satisfy customers and all stakeholders whilst being accountable, profitable and sustainable. Take it as a blessing in disguise. Innovate instead of trying to find ways in how to market your existing ones; evolve with the current trends and develop your offerings that best suits the market for the next ten years. And it's not that your marketing is having a burnout; it's the market having a burnout. Don't confuse the two.


3. Internal marketing is a top priority

Whilst for some businesses there might be very less external marketing and communications during this pandemic, it's the perfect opportunity to know how much internalisation matters. The pandemic has undoubtedly taught us how important it is to ensure that your employees are kept motivated and satisfied for business resilience and success. It's important to know that everyone is cared for and that the leadership gives a sense of direction and purpose.

Successful are those who have realised this; that businesses are made up of people and not just plans and processes. Marketers need to weigh in more of their investment towards internal activities, and we see this happening more than ever before. They need to work with all business disciplines and develop impactful inter-organisational policies and strategy to achieve bottom-line objectives.


4. Future-proof your marketing strategy

The pandemic has made marketers and leaders to realise that identifying and anticipating factors beyond the 'known' ones play a pivotal role in carrying out strategies. It's all about finding the hidden factors that could influence. Many things are on plain sight yet we cannot see them; we're too busy focusing on the usual. Strategies wear off over time, most importantly, over incidents and events.

A well-defined marketing or communications strategy should be able to bring out the organisation's purpose and vision in a simple yet effective manner. Don't waste your time and energy in trying to repair or shape your existing strategy; its pointless fixing something that's irrelevant. Many businesses are rethinking their strategies today with the hope of finding more meaningful ones that stays relevant in the current and future context.


5. Marketing is a powerhouse

Marketing is often sadly been seen as the function that sells and this still continues to this day in many parts of the world. It's even more amusing to see the level of ego and pride among marketers who think big just because they've championed sales figures beyond the required; little do they know that they're missing out the bigger picture.

Whilst achieving sales and revenue is critical, what's equally and more important is achieving distinctive brands, reputation, culture, innovation, sustainability, agility and increased adaptability and responsiveness. Marketing is a powerhouse for any organisation. It has the ability to create new ideas and new businesses.


6. Needs-based segmentation is the way going forward

Demographic segmentation is a thing of the past now. Today, a marketer offers solutions by identifying and carefully selecting groups of consumers who have more or less the similar needs. It's about offering the right product to the right audience in a purposeful way. Great products do not simply focus on the product itself with an inward mindset; rather they focus on the evolving needs and trends and then incorporate them into meaningful solutions.

Consumers desire brands and connections that hear and meet their needs. It gives marketers a better understanding to ensure a greater acceptance and conversion, and also tailor communications and product development that are most relevant. Simply put, marketers need to be great at capturing consumers' needs at different levels and different circumstances, and be on the constant lookout for emerging, contemporary trends, behaviours, shifts and originality.


7. Simplicity is key, don't overdo marketing

Many of the great brands and leaders stress how simplicity could solve so much of complexity in your marketing. Marketers often end up messing brands by over-thinking and trying too hard to get noticed, thus narrowing down options and ignoring potential opportunities around them.

Don't let the pandemic or in most cases your bosses make you anxious and trapped. Instead, feel the other way around. With various marketing budgets cut down significantly – many even to zero – it's an ideal moment to take some time, sit back and see the bigger picture at hand. See simplicity through all those clutter and noise.
---
(Thanzyl Thajudeen is a senior marketing consultant. He can be reached via [email protected])
---