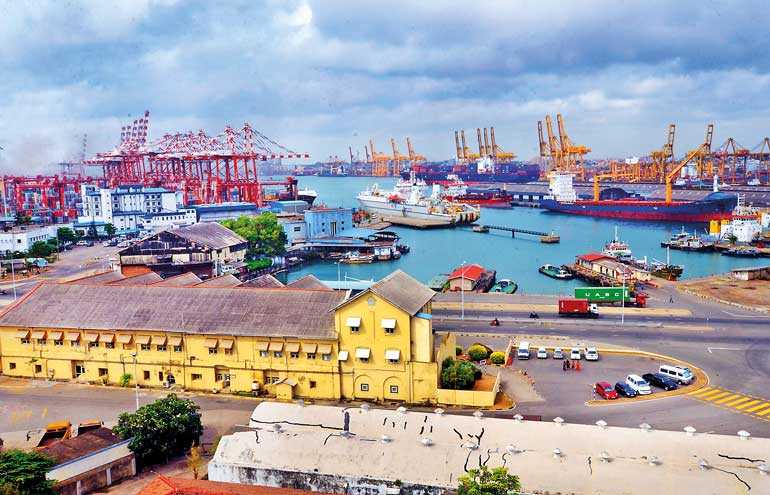 When taking a precautionary stance on operational oil spills, understanding the risk profile of the Sri Lankan coastal waters shall be deemed a necessity. Attention should be given to the Colombo harbour which is emerging as a maritime hub in the region attracting vessels traversing the sea lanes located in the south of the island
– Pic by Shehan Gunasekara
---
Oceans play a crucial role in balancing the global ecosystem. Hence, sustenance of a healthy marine environment is of vital necessity for several reasons. At the outset of expansive trade policies in the international arena, freight of goods via sea routes have been largely resorted to by the major players of the global market. Therefore, in the recent past marine pollution caused by the shipping industry has been identified as a growing concern by the coastal nations of the world.
Discharge of oil into the oceans could take place either operationally or accidentally. The common causes behind operational oil spills would include, cleaning of tanks at the sea and flushing of machine rooms which will discharge large amounts of oil residue to the ocean. Due to the costs attached to being anchored in a port, some shipping operators prefer not to use port facilities when handling such oil residue.

Accidental oil spills are more common in case of offshore oil drilling, storage and transportation of oil through under water pipelines. Montara oil spill which occurred in the Timor Sea, off the northern coast of Western Australia (2009) and Deep Water Horizon oil spill in the Gulf of Mexico (2010) are few examples.

Sri Lanka being located in close proximity to major sea lanes in the Indian Ocean, has been known among the major players of international trade. In the recent past, several ports located in the country has undergone considerable development in the outset of foreign assistance.

Development of Magampura port in Hambantota and the ongoing project of port-city in Colombo through technical and financial assistance of China and the interest shown by India in developing the Trincomalee harbour, which is one of the largest natural harbours in the Indian Ocean are clear indications of Sri Lanka's geo-strategic importance. Given the significance attached to Sri Lanka as a navigational hub, marine pollution should be identified as a potential threat to the ecological integrity of its territorial waters.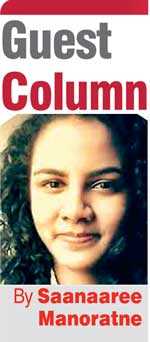 The status quo suggests that the oil spills which occur in Sri Lanka are more accidental in nature than operational. In 1999 the oil spill caused by a Turkish cargo vessel "Meliksha" sank in the coastal waters near Bundala, causing fuel and fertilizer to be released damaging the marine environment.

In December 2015 an oil spill occurred in the lagoon of Thalditawatte, Dikovita during the cleaning of a pipeline carrying oil to the Muthurajawela Oil refinery complex. In September 2018 an oil spill occurred in Dikkowita located in the north-western coast of Sri Lanka. It was caused by a leak from a damaged pipeline when unloading fuel to Muthurajawela Oil refinery complex from a tanker that belongs to United Arab Emirates. Expert opinionsuggested approximately 25 metric tons of furnace oil had been discharged contaminating the coastal waters in the areas of Dikkowita, Thaldiyawatte and Uswatekkeiyyawa.

Close examination of the status quo would indicatethat accidental oil spills are more common than operational oil spills in Sri Lanka. While precautionary measures against accidental oil spills should be the first priority, it is also essential that Sri Lanka focuses on guarding against operational oil spills.

When taking a precautionary stance on operational oil spills, understanding the risk profile of the Sri Lankan coastal waters shall be deemed a necessity. Attention should be given to the Colombo harbour which is emerging as a maritime hub in the region attracting vessels traversing the sea lanes located in the south of the island.

Both Colombo harbour and the upcoming Port-City project are located in areas which record the highest population density in the island. These coastal areas have also been known for its diverse commercial activities: tourism and hotel industry being one of its major attractions.

The coastal belt neighbouring Magampura Port in the southern coast of Sri Lankais known as a popular tourist destination. The coral reefs in Hikkaduwa which has been identified as a 'Marine National Park' is located in close proximity to the sea lanes stretching adjacent to the southern coastal belt of the country. Given the inability to provide a 100% viable solution, oil spills could be a rather catastrophic in nature. While cleaning up an oil spills could be completed within a matter of days, a complete restoration of damaged caused to the ecosystems may take years. In certain cases the pollutants could be contained by the lagoons and the mangroves, destroying the fish, corals, marine algae and coastal plants.

Impact of such lingering oil residue may have a lasting impact on the biodiversity of the oceans and could potentially contaminate the food chains. Hence it is important that Sri Lanka takes a pre-emptive stance to guard its coastal waters against operational oil spills caused by the shipping industry.

(The writer is Research Assistant of the Institute of National Security Studies Sri Lanka. INSSSL is the Think Tank of the Ministry of Defence.)

(This piece was originally published in the South Asia Journal. http://southasiajournal.net/marine-pollution-caused-by-shipping-industry-an-emerging-threat-in-the-domain-of-environmental-security/.)