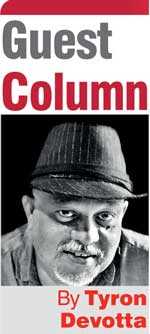 Whilst mass-market campaigns can help brand equity, in Sri Lanka some brands have suffered in terms of their collateral purely due to bad or misguided public relations (PR).

Many brands and entities face adversity when crises hit, due to their unpreparedness and lack of foresight in communicating with their different publics, which is what the right kind of PR is actually about.

Whilst PR is undoubtedly an asset in an organisation's marketing strategy, it is far from wholly understood or used in its entirety. It is ironic that marketing terminology itself describes 'brand equity' as 'the commercial value that derives from the perception of the brand of a particular product or service, rather than from the product or service itself' – and yet so many fail in creating that very perception, which spurs loyalty and understanding of the brand.

This article is an endeavour to look at PR and the media, whilst looking closely at the aspects of engagement.

In most cases, brand equity has suffered due to PR being relegated largely to the promotional space. Corporate marketing strategies in Sri Lanka to a great degree, align PR with publicity and the primary tool (in this respect) used in mainstream media is press releases and announcements to media. This is an expedient slot to be in, simply because for most corporate communications departments, it becomes easily measurable.

Undoubtedly, publicity is a part of PR – but it is only a small part. Publicity creates awareness and attention around a brand but PR as a whole covers a much larger canvas and has no tangible measuring scale. PR done the right way would concentrate on all relevant stakeholders (publics) and engage with them each differently to meet the varied concerns these publics would have. In fact, the two approaches are not dissimilar to the impact from a shotgun vs. a sniper rifle. In an effective PR exercise, stakeholders have to be identified and messaging targeted accordingly, to deal with the different perceptions and needs.

Most often this approach is ignored by the marketer as he/she probably believes that PR is just to help the sales team achieve their targets. The crunch point is often realised, only when an issue pops up out of nowhere, or there is a full-blown crisis and perceived brand loyalty starts slipping through the cracks.

PR is more about building relationships and thereby managing the reputation of the brand as well as the organisation. This cannot be done through a shotgun approach where one tries to reach as many as possible in one go.

Every marketer knows or should know that at the centre of any brand-building exercise is their brand's promise and that it has to be kept at all costs. While the marketing of a product as simple as a bar of soap requires targeted communications, messaging becomes far more complex in the case of a more sophisticated brand or service e.g. banking, healthcare, real estate. Looking at the demands of the modern day consumer, more care and thinking has to go behind the management of brand perception.

Trust and credibility of who is behind a brand plays a strong role in believing its promise. In today's world, a brand lives in the everyday interactions an organisation has with its prospective clients. In other words, a brand is how customers and prospects perceive the organisation that delivers the product or service and so much needs to be done in building its narrative.

To give more clarity to my argument, let's take a look at certain products and services in the Sri Lankan market, post the Easter Sunday bombings. While in the past, consumers looked at labels for quality assurance, today they may check if the product or services is Halal or not. The trend is catching and shaving off vital market share that is required to sustain companies. Just a short while back, it was the Muslim who needed assurances on whether a product was permissible or not before they purchased it. Today, consumers from other communities see this "permissible label" of the Muslim, as a "not permissible". The problem goes deeper than just the Halal label creating taboos — it's more a case of resistance to all that is Muslim. Today, most products meet 'quality' standards, therefore no longer is 'quality' a differentiator, there are other factors that kick in. While there are many intangible elements in a brand, the fact that consumers are looking at whose standards are behind a product or service clearly shows that the market is becoming more complex in terms of choice. Although it may not be the sum total of it, for now we can call this new phenomenon 'brand ethnicity'! Whilst advertising/publicity can be seen as a way to drive sales, there are other factors in a brand that has to be addressed through PR, and this sudden consciousness of 'brand ethnicity' is one of them.

Whilst Sri Lanka as a multi-ethnic and multi-cultural society has faced 'ethnicity' issues in the past, it being translated to brands is an entirely new phenomenon. The corporate sector is meeting 'brand ethnicity' in its new avatar and in full force, for the first time. Everyone, from restaurants, hotels, FMCGs, manufacturers and even the health care sector is impacted and they are now asking — how do we meet this challenge?

Restaurant owners have big decisions to make as they need to figure out which customer is more important — the majority community or the minority. How does one communicate the complexity of the brand to a highly discriminating, selective and judicious community?

The Halal Accreditation Council (HAC) brand is the best example of failure in maintaining equity of the halal brand. While the whole idea of taking an ancient religious law for food consumption and making the mechanics of it modern and very scientific might seem progressive — the thinking stopped there. No one bothered to explain the dynamics of the Halal brand to the consumer, especially to their stakeholders. Yes, there was some publicity in the form of the HAC emblem appearing on the packaging but beyond that, no one understands what it stands for.

The blame for this lands squarely on HAC as well as everyone who uses halal certification on their products and services. For example, can the salesperson of a fast food outlet explain anything about what it stands for if he or she is asked about it? The answer would be 'no' because they are not educated on the subject.

The route organisations often travel to counter negative perception is to move their messaging into publicity mode i.e. advertising and press releases. In this case, managing perception is about navigating the highly uncharted waters of various belief systems, which require special skills that cannot be addressed by publicity alone vis-à-vis the shotgun approach.

So if press releases are not the answer, what is? Mainstream media is still in the game, but corporates need to do more than just shove them with written out messages. This is a time to talk... engage, inform and educate — to move out of the written domain to the physical engagement sphere. And there is a reason for this as PR in the form of publicity has forgotten to communicate with the messenger, and taken on the position of the content developer, leaving the messenger/journalist in the dark.

As the world moves firmly into the digital form of communication, content is also in the hands of the non-professionals and individuals who have the ability to create networks that are sometimes far greater than mainstream. Protective walls of older regimes are being torn down and as a result, business organisations, governments and even individuals are coming under the microscope, all in the hopes of detecting blemishes and anomalies from the content producer's point of view. The lines between the mainstream journalist and social media activist are beginning to blur.

The corporates whilst having social media strategies to counter negativity, must stop their old ways of communicating with the media (with press releases) and spend more time on one-to-one.

But before taking on that engagement, the sniper strategy must be examined. Stakeholder mapping plays a key role in this, and identifying the concerns of each sector becomes very important. The Halal issue has clearly shown that addressing the needs of different stakeholders is a priority. Not only the consumer but suppliers of raw material, producers, sellers, policymakers, administrators, etc., are players that need to be engaged. And whilst the mainstream journalist and the social blogger will play an important part, there is a crying need to fine-tune the messaging — there is no silver bullet!

It is in this paradigm that real PR will be important in maintaining order and sanity so that a level playing field is maintained for businesses.

This is when real public relations becomes the differentiator.

(To be continued – What to say to the elephant in the room!
(The writer is a PR specialist, who was a senior journalist in both print and electronic.)