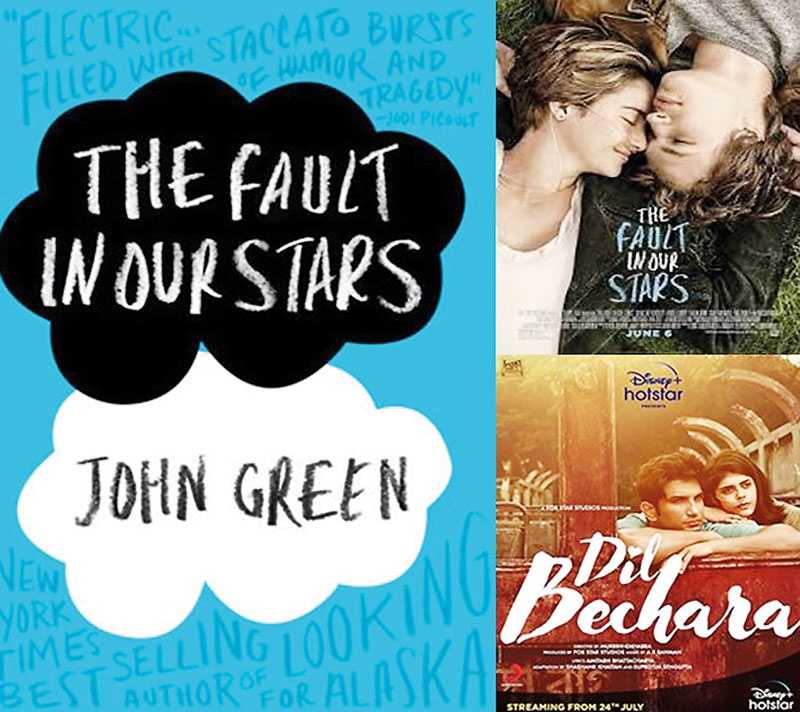 The key aspiration of the story is how adversity can be turned into an adventure with the power of a positive mind. Having all the reasons to be negative and depressive, it is one's own choice of life over death in living the limited time available meaningfully
---

Had a refreshingly relaxed Avurudu holidays and managed to watch a blockbuster Hindi movie after a long time. The movie 'Dil Bechara' (Helpless Heart) has not only a heart-breaking story to tell but also a head-boggling history behind it. In this context, the sad demise of Dr. Wasantha Senenanayake, the dedicated Director of Apeksha (Hope) Hospital, Maharagama; surprised suicide of Sushant Singh Rajput, the glowing Bollywood star last year; the struggling millions having terminal illnesses around the globe; the success of John Green with his best-selling novel titled 'The fault in our stars', may appear like seemingly disconnected. In combining all those, this column is a managerial perspective of what I would like to call, 'a leap of hope'.


Overview

"The most beautiful people I've known are those who have known trials, have known struggles, have known loss, and have found their way out of the depths", so said Elizabeth Kübler-Ross, the well-known psychiatrist. The movie 'Dil Bechara' is an ample proof of it. It is a creation of Mukesh Chhabra, a debut director as an adaptation of John Green's best-selling novel 'The fault in our stars'. The film marks the final appearance of Sushant Singh Rajput with the debutant Sanjana Sanghi as terminal cancer patients. The film released posthumously, makes poignant references to Sushant who died as a suspected suicide on 14 June 2020.

The filming of the movie was done in Jamshedpur, Ranchi, and Mumbai with a special scene in Paris, France. It was another musical treat by veteran A.R. Rahman, with lyrics by Amitabh Bhattacharya. The creative cinematography and editing were performed by Setu and Aarif Sheikh, respectively. It was interesting to note the multiple challenges they have to overcome due to COVID-19 and the surprise suicide, resulted in a much-delayed release.


A leap of hope

"It is difficult to say what is impossible, for the dream of yesterday is the hope of today and the reality of tomorrow," so said Robert H. Schuller. The movie magnifies a leap of hope of two suffering human beings. Kizie Basu of 21 years, fights thyroid cancer and has to carry an oxygen cylinder (which she fondly calls Pushpinder, my companion), wherever she goes. She strangely meets 23-year-old Immanuel 'Manny' Rajkumar Junior, who has previously suffered from osteosarcoma and is in remission, with an artificial limb. Manny and his friend Jagdish 'JP' Pandey, who is suffering from glaucoma and is blind in one eye, are making a film together. Manny is inspired by well-known actor Rajinikanth and plays the leading male role.

As the story unfolds, Manny invites Kizie to play the lead female role. A bond begins to be formed because of his love for Rajnikanth's films and her love for Hindi music. There was a reference to an incomplete song by retired songwriter Abhimanyu Veer. Kizie and Manny lovingly get closer as they shoot scenes for Manny and JP's film. Interestingly, they make 'Seri', the Tamil word for 'Okay', their secret word, with the positive intention that everything will be okay in life. Despite the optimism, JP loses sight in his second eye after a needed operation for survival, making him completely blind.

The story takes us to Paris where the veteran musician Abhimanyu lives, who, after several email correspondence, states that he will answer all her questions if she is able to visit him in Paris. Despite medical challenges, they together with her mom, as advocated by the doctors, go to Paris to visit Abhimanyu. Contrary to the expectations, he does not offer any conclusive answers and no reason for not finishing the song, to the much disappointment of Kizie. Manny promises to complete the song for her, highlighting the need to have self-reliance.

The vacuum continues and all of a sudden, Manny informs Kizie that his cancer has reactivated in a rapid manner. As Manny's health deteriorates, Kizie convinces him and JP to finish the film. There is a poignant scene of Manny's mock funeral where he invites JP and Kizie to deliver prepared eulogies as a rehearsal. Amidst the laughter, the lingering pain could be seen in all of them. Manny dies two days later, leaving a loving letter for Kizie, with the good news that he has completed Abhimanyu's song for her.

The final scene takes us to an open-air theatre, where amid a heartwarming response from the crowd, the film is shown. Kizie slowly walks towards the screen, and sees how as a close up, Manny directly speaking to her, in inviting her to live life to the fullest, and she solemnly replies, "Seri" (Okay).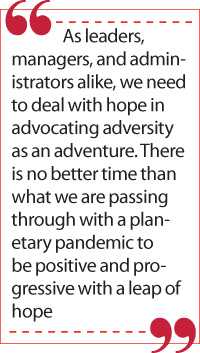 Fault in our stars

In moving beyond the Bollywood fantasy, the truth of 'joyful suffering' by millions is meaningfully portrayed here. It is in fact, an impactful adaptation of 'The Fault in Our Stars', an American romance film based on a novel by the same name. The film stars Shailene Woodley who plays the role of Hazel Grace, a 16-year-old cancer patient who is forced by her parents to attend a support group, where she meets and subsequently falls in love with Augustus Waters, another cancer patient who is an ex-basketball player and amputee, played by Ansel Elgort.

The Fault in Our Stars is the fourth novel by John Green, published in 2012. According to him, the title is inspired by Act 1, Scene 2 of Shakespeare's play Julius Caesar, in which the nobleman Cassius says to Brutus: "The fault, dear Brutus, is not in our stars, but in ourselves, that we are underlings." Despite the tumour-shrinking medical treatment that has bought her a few years, Hazel has never been anything but terminal, her final chapter inscribed upon diagnosis. But when a gorgeous plot twist named Augustus Waters suddenly appears at Cancer Support Group, Hazel's story is about to be completely rewritten. It is all about being positive in living in possibilities.

"John Green deftly mixes the profound and the quotidian in this tough, touching valentine to the human spirit", was a comment appeared in the Washington Post about this best-selling novel. New York Times described it as "a blend of melancholy, sweet, philosophical, and funny". It further said, "Green shows us true love…and it is far more romantic than any sunset on the beach." The key aspiration of the story is how adversity can be turned into an adventure with the power of a positive mind. Having all the reasons to be negative and depressive, it is one's own choice of life over death in living the limited time available meaningfully. For me, this is the power of hope.


Power of hope

It reminds me of what Napoleon Bonaparte once said, "A leader is a dealer in hope." It is the leader who should generate hope in the face of adversity. His statement in the military context where the leader has to encourage the troops to face daunting tasks is much relevant in the managerial context as well. I have personally faced many challenging situations where I had to motivate my team in convincing them to move beyond adversity. It is sad to observe, some leaders become destroyers of hope rather than dealers of hope, in shattering the wee bit of expectation their teams might have of a better future.

"I love those who can smile in trouble", so said Leonardo da Vinci. In contemporary world, we hear from Oprah Winfrey who invites us to "turn your wounds into wisdom". In fact, mega achievers in multiple fronts all over the world have one common trait. They have hope for a better future. They in fact have a leap of hope in creating that. As Eleanor Roosevelt advocated, "The future belongs to those who believe in the beauty of their dreams". The survival to success as individuals and institutions alike depends on such power of hope.

In the Anguttara Nikaya, the Buddha teaches us that there are three kinds of people in the world: "The hopeful, the hopeless, and the one who has done away with hope." It is the hope for life's meaning in search for truth towards emancipation. In the Bible, we see in St. Paul's Letter to Corinthians, "And now these three remain: faith, hope and love. But the greatest of these is love". All great religions overwhelmingly emphasise the power of hope. Yet are we aware of the value of it amid complexity is a pertinent question.


Paradox of hope

As we can clearly see, hope is so fundamental for living. From the birth to death, from parenting to retiring, it is very much connected to our daily needs and deeds. As someone casually mentioned, when we lose hope, "we might need a rope".

This was paradoxically true for young, upcoming, and award-winning Indian actor Sushant Singh Rajput. Last year, he was found dead, hanging from the ceiling fan at his home in Bandra, Mumbai. The Indian Express reported, quoting Mumbai Police, that the actor had shown symptoms of clinical depression and was consulting a psychiatrist. Times Now reported that medical papers and anti-depressant pills were found in his house. I enjoyed watching his brilliant role-playing in Dil Bechara and heard many other such feats. Where is the energetic enthusiasm shown in the silver screen with regards to real life? Where is the advocating of adversity as an adventure, the way we saw in Manny, the jubilant amputee (Sushant's last act)? It leaves us more questions than answers.

I am not qualified enough to offer a deep psychological discourse of why people commit suicide. It is not the intention of this sharing as well. Yet, one key reason, many experts attribute is depression. Severe depression is always accompanied by a pervasive sense of suffering as well as the belief that escape from it is hopeless. The pain of existence often becomes too much for severely depressed people to bear. The state of depression warps their thinking, allowing ideas like "everyone would all be better off without me" to make rational sense. Often people suffer with it silently, planning suicide without anyone ever knowing. This is where a friend in need becomes a friend indeed.


Way forward

"In the depth of winter, I finally learned that within me there lay an invincible summer", so said Albert Camus. I began with a movie and moved along with myriad information and insights. I have met many 'joyful sufferers' in my life including an artist who was moving around with her oxygen cylinder, producing prolific portraits. How cheerful she was, knowing very well that her days were numbered, shows us a ray of hope about the value of life. As we have often heard, "Yesterday is history, tomorrow is mystery and today is very precious; that is why we call it the present".

As leaders, managers, and administrators alike, we need to deal with hope in advocating adversity as an adventure. There is no better time than what we are passing through with a planetary pandemic to be positive and progressive with a leap of hope.
---
(Prof. Ajantha S. Dharmasiri can be reached through direct[email protected], [email protected] or www.ajanthadharmasiri.info.)
---