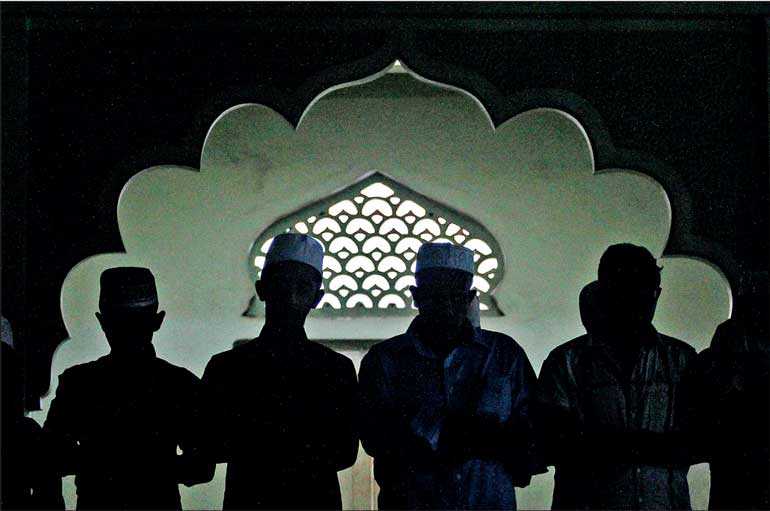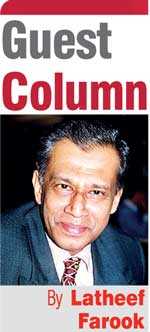 Sri Lanka's voiceless and helpless Muslim community, sandwiched between corrupt Muslim politicians and an equally controversial religious body, is deeply disturbed at the Government's indifference to their repeated appeals not to cremate Muslims who died of coronavirus, but to allow to bury them in keeping with the religious requirements.

Views expressed by people of different walks of life in the community is that a decent burial is basic human rights in any civilised society. It is also religious requirements for all Muslims. As citizens of this country, Muslims are not asking a special favour from the Government, but only seeking their basic rights to provide a decent burial in keeping with the World Health Organization regulations.

According to WHO, those who died of coronavirus have been buried in more than 180 countries including the entire West. Under such circumstance what the Muslim community can't understand is why this Government in Sri Lanka wanted them cremated, causing distress to the entire community.

In a video clip dated 31 October, politician Azath Sally said one more Muslim person who died of coronavirus was cremated last week.


Appeal from a social worker

Reflecting the mood in the community, in a letter to President Gotabaya Rajapaksa, social worker Hilru Siddeeque from Dehiwala had this to state;


Hon. Sir,

I will not know the pain of my burning body after my death. But my children, my wife, my family members and my community will definitely feel. They will never forgive the wrongdoers unless it is proved cremation is the only solution to kill the virus and burial is not.

Sri Lanka is a country blessed with all world religions and cultures. I sincerely believe this rich heritage is wealth of a nation and hope your good self will revert the decision of burning Muslim bodies in Sri Lanka. I firmly believe those burned bodies will go to paradise by the will of God. So it doesn't matter for them. But it is a matter for others who did wrong.

It is up to Your Excellency to respect the basic religious rites of all communities and win the hearts of every citizen by being just and fair to all Sri Lankans equally.

Yours faithfully and sincerely,

Hiluru Siddique.


Appeal by former MP and State Minister

In a Twitter message former MP and State Minister Syed Ali Zahir Moulana had this to state:

It is truly disheartening that today's 20th reported COVID death and the two prior to that were all Muslims, and the remains were cremated. By all means, this pandemic must be brought under control and the Muslim community has given its utmost cooperation.

All we have asked is for a dignified burial be afforded to the deceased in keeping with international norms, guidelines and regulations practiced worldwide. Why Sri Lankan health regulations maintain an exception to this is baffling given all of this.

Given the non-cooperation of health authorities in this matter, myself and several others filed Fundamental Rights petitions in the Supreme Court last May naming the Minister of Health, DGHS, Attorney General and others as respondents. The next court date is scheduled for 6 November.

However, given that there is a spike in cases, I make an urgent public plea on humanitarian grounds to President Gotabaya Rajapaksa, Prime Minister Mahinda Rajapaksa, Leader of the Opposition Sajith Premadasa, Minister of Health Pavithra Wanniarachchi and Minister of Justice Ali Sabry to PLEASE consider a reversal of the stance to mandate cremation and respect religious freedoms as outlined in our Constitution, especially as burial of COVID victims is an established practice worldwide.

Further, to the Muslim MPs who voted in favour of the 20th Amendment, some of you boldly claimed in Parliament that your actions were based on the best interests of the Muslim community. I ask you in the process of your 'backroom deal-making' if you really had the best interests of our community in mind, then why wasn't the cremation issue put on the table?

Nevertheless, I appeal to you six MPs as well, to please put aside your petty personal ambitions just this once. I campaigned alongside some of you, and recall your promises to your constituents included resolving this very issue. So I urge you to give this priority and not abandon us.


Appeal by a teenage girl

Meanwhile in a passionate appeal in a video clip, an early teenage Muslim girl whose name was not clear has made heart melting appeal to President Gotabaya Rajapaksa whom she described as "uncle" not to cremate Muslims who died of coronavirus but to allow them to be buried in keeping with Islamic religious laws.

She said burial or cremation of Muslim dead has been the topic of discussion at her home for more than a week and she decided to make this fervent appeal to President Gotabaya on her own.

Some Muslims say this decision is to please the racist elements who voted this Sinhala nationalist only Government to power.


Where is the ACJU?

Now the unanswered question every Muslim asks is, where is the All Ceylon Jamiathul Ulema (ACJU), which holds an iron grip on the community on all religious affairs and, deviating from its traditional religious role, entered on political matters despite all the controversies it creates from time to time?

After all the ACJU Chief went all the way to Geneva to defend the Rajapaksa Government and established close ties with them. ACJU honeymoon with them is common knowledge. Now the question is, why can't they explain to them of the need to bury Muslim coronavirus dead rather than keeping silent while Muslim coronavirus dead are being cremated?

ACJU did make a controversial statement, perhaps to please the Government, but retracted it and issued a fresh statement in May this year following strong protest from different quarters including Muslims from South Africa.


Amnesty International stance

As early as April 2020 Amnesty International stated that Sri Lanka's authorities must respect the right of religious minorities to carry out the final rites of their relatives in accordance with their own traditions unless they can show that restrictions are needed to prevent the spread of COVID-19,

The forced cremations have resurfaced fears that Sri Lanka's Muslim minority community is being targeted by the authorities. Given the underlying religious and cultural sensitivities, Amnesty International urges the Government of Sri Lanka to ensure that religious rites and practices are respected in line with international guidelines; and any changes to guidelines involve prior consultation with the affected community.

Amnesty International said, at this difficult time, the authorities should be bringing communities together and not deepening divisions between them.