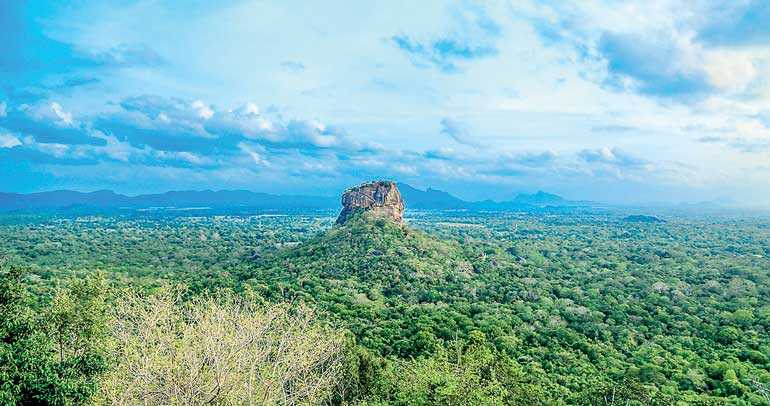 The domestic travel market across various destinations especially in the Asia Pacific region is surging during this 'survival of the fittest' period
---
Of the many industries, travel and tourism is been hit the hardest by the ongoing pandemic. It will most probably be among the last to recover too. Numerous companies significantly downsized or went out of business, millions lost their jobs, and truly a colossal GDP loss to the world economy.
Despite it all, it's hopeful to see the light at the end of the tunnel. Many countries like Sri Lanka are lifting travel bans and pulling together ideal revival plans. Here are my key trends for the travel and tourism industry of Sri Lanka to watch out for.


Health risks vs. stringent travel restrictions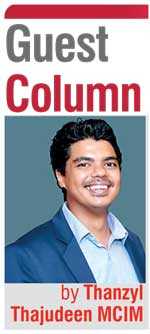 It's quite obvious that it will take some time for people to regain their confidence to travel the world again. Travellers will become more conscious of the health risks, and this will probably be the biggest concern in the tourism industry.

They can easily be discouraged by all the stringent travel restrictions imposed. It will be so frustrating for one should go through multiple health tests and having to download numerous multiple contract tracing apps for every stop and layover. The entire ecosystem needs to work in hand together in developing standard protocols, encouraging travel whilst always keeping in mind the health and safety of travellers.


Domestic tourism is gaining ground

The domestic travel market across various destinations especially in the Asia Pacific region is surging during this 'survival of the fittest' period. A recent report showed that domestic travel searches in the region is double or triple compared to last year.

Despite new cases of COVID-19 re-emerging in many countries, travel restrictions within a country for example has increasingly been relaxed when compared to the first wave. Domestic tourism holds the key to the recovery of the sector. It's an ideal opportunity for travel agencies to learn and embrace this obvious segment too, and not just international tourists.


Shorter booking lead times

With all the technological advancements and social influences in the tourism industry, booking lead time was already witnessing a decline and the pandemic just made it even shorter. Gone are the days where one takes months to plan a trip.

With one having to undergo many procedures, travellers really don't have the luxury to take time in deciding and planning. For a travel agent this could be the ideal opportunity to quickly lock in their desired customers, and this can only be a success with great offerings, insights, expertise and a well thought-out marketing strategy.


Gen Z will dominate travel in future

Generation Z like millennials want to travel to as many places as possible and also experience diversity and local culture. They choose a workplace that offers a well-balanced travel policy, quick career progression, and highest job security possible.

They take around five business trips out of which over half is blended together with leisure called 'bleisure' and saves a lot of their income for this, looking for the best deals. They look forward to various relaxing as well as thrilling outdoor activities either traveling alone or with their closest friends or partner, and are certainly very open to inspiration.

Commitment to a long-term activity seems less, with a strong belief in the 'you only live once' factor in life. Staying connected is a must and so is sharing everything within their social media circles; they value instant gratification. They also love to learn a short skill during their trip.


Mobile will spur online travel bookings

Many travellers have turned away from traditional brick-and-mortar travel agencies in the recent years, embracing many online alternatives. They are booking trips themselves. The online travel industry is predominantly made up of e-commerce platforms and review sites, and it's a must for every travel agency to have their own site, mobile app, or feature in third-party OTAs.

Mobile travel searches and bookings have increased significantly in the recent years, and travellers are more confident with a mobile app than a mobile site. Many research, book, and plan their whole trip to a new destination using just a mobile device. The real challenge is to provide a highly customised solution to the targeted traveller, and not just getting out there for the sake of it. Half of the travel apps get deleted after one month of being downloaded.


Research and insights is of a great deal

Gaining insights into traveller behaviour and trends should be an integral part of planning and strategising. This gives an in-depth understanding of the relevant consumer personas; their goals, motivations, frustrations and influences.

Many travel agencies have neglected this in the past, by giving more focus on just selling their itineraries and achieving operational efficiencies. One cannot afford to ignore behavioural marketing in this day and age.


Sustainable and wellness tourism will surge

Many travellers are increasingly concerned about the environment, and they want to do good and feel good. Many will make some sort of concession to their conscience, and will look into brands and services that embrace sustainability in all aspects. They will also look forward to volunteer or get involved in some community development or eco-sustainable activity during their holidays.

This segment in tourism holds the key in the future. Everyone in the tourism eco-system is realising and preparing themselves to cater to this. The other part to this is wellness tourism which is gaining very high momentum, especially in this pandemic era. Luckily, Sri Lanka is regarded as a market leader in the region for medical and wellness tourism, offering a mix of both the traditional and modern worlds of remedies.


Women are increasingly taking up travel

Women are increasingly taking up travel than ever before, either solo or with their partner or friends. This trend will further increase in the future as many young women value their independence and travel solo than men. Research also reveals that almost 80% of travel decisions are made by women in households. They tend to spend more time researching and planning their travel, and typically spend significantly higher than males.

Interestingly, there has been a 230% increase in the number of women-only travel companies between 2013 and 2019. According to global travel agents, the majority of their female clients who book trips travel with their friends.


Ageing population will be an attractive segment

It is said that by 2030, those aged 60 years or older will reach 1.4 b and by 2050 it will represent one in six people in the world with over 60pct from the Asian region alone. Whilst many embrace the millennials and gen Z, it's also equally important for travel agencies to tap into this ageing traveller segment too.

Asia's over 65s will be the largest and fastest growing market in the world. This is the same case with Sri Lanka too. With the fastest growing ageing population in South Asia, it is predicted that by 2030, one in five Sri Lankans will be over the age of 60.

This lucrative segment, which has higher income and savings, opens various opportunities for the travel industry both domestic and international. They've to understand their behaviour, lifestyle and socio-economics to develop a range of tours, activities and excursions that best suits their needs.


Travel agencies will adapt to tech rigorously

Many travel agents are digitising their entire operations by implementing an enterprise-wide digital strategy. It's all about improving personalisation with faster response times. There are various AI-powered chatbots and virtual assistants being used, from their social networking sites through to their website and mobile app. Milennials and generation Z are looking for instant gratification and a chatbot offering recommendations, options and immediate booking in one chat period can entice them well.

'See before you buy or experience' is a trait increasingly popular too, and virtual reality makes this happen by offering travellers a 360-degree experience of their favourite hotel or destination. Travellers will be able to select and visit a particular destination, book tours and itineraries, search and compare flights and rental cars, walk through their favourite airline and check-in a seat, and pay for the entire journey, all by simply wearing a VR headset.
---
(Thanzyl Thajudeen is a senior marketing consultant. He can be reachable via [email protected])
---