The Colombo International Logistics Conference will kick-start on 1 August in line with the 40th anniversary of the Sri Lanka Ports Authority
Sri Lanka to be promoted as a global emerging hub that connects markets and consumers
First MICE event after 21/4; 40 international, local speakers and panellists will cover 12 sessions
The conference will cover the following macro areas of the logistics industry developments.
Ports and shipping sector logistics perspectives beyond 2020
This session will deliver the overall macro picture that ports and shipping sector will offer for logistics efficiency. Developments in infrastructure, global shipping industry transformation and how technologies are transforming the two key sectors in a competitive world, where ports and shipping can transform into economic growth and prosperity will be discussed. The insights of experts are expected to cover aspects of how shipping and ports will shape out in the coming decades that will enhance logistics services.
Hambantota International Port – what it means for maritime logistics

The port of Hambantota has been much talked of for many reasons. However, situated in a strategic Indian Ocean location, this new port will bring in many new dimensions to the Indian subcontinent and the Indian Ocean maritime logistics and distribution. The session will highlight immediate and future opportunities for investors, and it will open discussions on Sri Lanka's energy logistics sector and the role of Hambantota. The presentations will be a game changer in energy storage and distribution in this part of the world. The session will have opinions from industry leaders and an open dialog on how to maximise on Hambantota to get a greater multiplier effect to the national economy of Sri Lanka.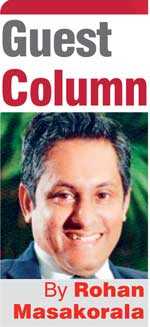 Development of global logistics industry

The core area of logistics and its development will be highlighted in a focused session on global and regional perspectives. South East Asian logistics industry best practices will be highlighted, and technology used in freight procurement and the importance of training for development of the logistics industry will be presented and discussed by the speakers.
Why Sri Lanka; a distribution and logistics hub of the Indian Ocean

The country location of Sri Lanka gives many opportunities for international logistics and distribution companies to achieve economies of scale when servicing the global supply chains. The session will highlight a special investment regime for logistics in Sri Lanka and experiences of operating free zones, bulk storage and distribution along with value added services such as, consolidation and entrepót trade logistics.
Regional logistics developments – India, Bangladesh, Pakistan

Being in the centre of the Indian Ocean, Sri Lanka is situated adjacent to the world's fastest growing economic region with a growing middle class and a market size of two billion people and crossroad of major shipping lanes. It is therefore important to understand India, Pakistan and Bangladesh logistics industry, its needs, gaps and opportunities to partner and invest to improve the regional logistics performance and by doing so, to increase bilateral trade among the South Asian neighbours. The discussion will provide insights on what's going on and what the future plans are.
Air cargo for logistics

The air cargo industry is a specialised logistics area that carries high value cargo on demand of customers on different products, either on B2B or B2C delivery methods. The Sri Lankan air cargo industry has potential to become a regional leader with its strength of ocean port logistics as well as maximise on belly space due to tourism and provide new solutions to manufacturers and to global buyers and consumers. The session will also discuss new developments in the air cargo logistics industry. In addition, investments into technology by freight forwarders will be discussed.
A mixed basket that supports the logistics industry

A brief session prior to lunch will discuss three key elements that support the function of international logistics, which will include briefs on warehouse and warehouse management, software as a productivity tool for logistics companies and a futuristic vision of Colombo International Financial Centre that will serve as a business hub in making Sri Lanka a centre of excellence for logistics and finance.
Global perspective on logistics and insights into banking and e-documents

Another key and an interesting short and concise parallel session will highlight the latest UNCTAD's study on logistics and e-commerce. The session will also discuss the relevance of the banking system and how e-documents will replace the paperwork to facilitate speed in international transactions. The key question will be banking roles for logistics in the coming decades.
Bangladesh shipping connectivity with Sri Lanka and investment opportunities in logistics

Bangladesh is a fast-developing South Asian country which has tremendous potential and opportunity for development of trade and logistics. Sri Lanka plays a vital role in partnering and supporting the Bangladesh export/import trade and the shipping connectivity between the two countries will have mutual benefits to both nations to develop bilateral trade. Logistics opportunities in this background are emerging and this session will highlight how Bangladesh and Sri Lanka could collaborate to develop the sector as regional partners.
Understanding and managing different products and services in logistics

The logistics industry is not about transportation and handling. It specialises on different commodities and service requirements to deliver optimum benefits to different segments of global trade. This session will discuss retail, cold storage, pharmaceutical, contract and project cargo logistics. The delegates will get an idea on what infrastructure and management techniques/knowhow required when embracing into specialised areas in logistics.
Apparel supply chain logistics

The apparel industry is truly a global business touching a USD trillion, connecting multiple supply chains through logistics. In today's competitive global environment, where the modern customer needs are changing rapidly, speed of delivery is competing with price; as a result, international retailers and sourcing operations rely of efficient logistics on product cycles of ready-made apparels. This session will discuss these global trends, solutions and outlook for logistic services for the apparel supply chain.
Fourth industrial revolution and technology
Topics – Trade facilitation, enabling technology and e-commerce migrating to digital future
Call it millennial or new generation consumers, purchasing and supplying of merchandise through digital platforms is a reality. E-commerce is a common word today, but for e-commerce to happen efficiently, behind the curtain the unsung heroes are logistics providers. Timely delivery with lowest costs, with options to select is solutions behind successful e-commerce logistics. Linked with a digital future, namely a hand phone, it is a matter of time that billions of global consumers will be using e-commerce as a tool of international trade. This existing session, will discuss insights into the evolution of the planet of e-commerce.

Since the new millennium, with the internet of things, the world has moved rapidly towards the 4th industrial revolution and is in the verge of entering a 5th industrial corridor through fast transformation of technology. This session will also give delegates, a vision of the new world logistics and how to be prepared to face rapid change. The session will also discuss the new measures adopted by the world trade organisation on trade facilitation and the dangers for countries if they don't adopt to compete in the global platform. Online registration and details can be found on www.cimc.lk.