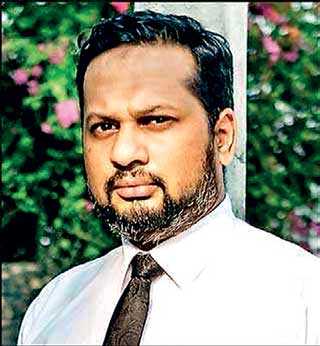 Seven months have passed, Hejaaz Hizbullah is yet to be produced before a judge
---
Seven months have passed since the arrest and detention of human rights lawyer, Hejaaz Hizbullah.

When he was taken into custody on 14 April, his friends and family, and some within his fraternity, decried the obvious injustice. They were quickly told to quieten down and 'let the justice system do its work'. They were told not to interfere with the investigation. They were told to be patient, as the truth would eventually emerge, and perhaps set Hejaaz free.
Seven months have passed. The investigations continue with no indictment in sight. If law enforcement authorities and prosecutors actually had a case against Hejaaz, wouldn't they have framed charges by now? Should we let the authorities investigate in perpetuity?
Seven months have passed, and the media circus has dissipated, making clowns out of all those who prejudged Hejaaz's guilt. The media callously aired so-called 'damning' evidence, and set out to make a monster out of Hejaaz. They have only made him a martyr, as none of the evidence appears to be credible.

Seven months have passed. Hejaaz is yet to be produced before a judge. A Magistrate has repeatedly expressed concerns over the handling of the investigations. But he has no power under our draconian Prevention of Terrorism Act to insist that Hejaaz be produced in court. So Hejaaz's virtually incommunicado detention continues without any judicial supervision.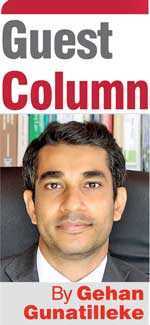 Hejaaz's case is no outlier. It reflects both the danger faced by lawyers who dare do the work of justice, and the indifference of many others who care not to question injustice. So it is not just Hejaaz who is on trial right now. The bell tolls for the entire profession.

Those who walk in Hejaaz's footsteps will feel the deterring weight of the sheer absurdity of his predicament; they will be tempted to abandon their path because they know they could be next. If the injustice against Hejaaz is left unaddressed, it sets a new precedent for all lawyers: they now confront the risk of being punished for doing their job, and face the danger of being abandoned by their colleagues.


Will the Bar react?

The Sri Lankan Bar was notably subdued in its initial response to Hejaaz's arrest in April. While some within the legal fraternity condemned the arrest, many others urged caution. Some lawyers even intervened to contest Hejaaz's innocence. There was confidence that the justice system would ultimately produce…justice.

But seven months have now passed. It is perhaps time for the Sri Lankan Bar to reevaluate its position and take a stronger stand against this grave injustice. One of its own languishes in a detention cell—isolated from the world, unable to continue his profession, denied the joy of witnessing the birth of his child.

Earlier this month, the Bar Human Rights Committee of England and Wales issued a powerful statement on Hejaaz. It expressed concern over his prolonged detention without charge. This Committee has among its membership barristers called to the Bar of England and Wales, many of whom are leading practitioners in the United Kingdom.

The Committee urged the Sri Lankan Government to 'release Hejaaz Hizbullah from detention…and to take all necessary steps to ensure that lawyers in Sri Lanka are able to carry out their professional duties without fear of reprisal, hindrance, intimidation or harassment.'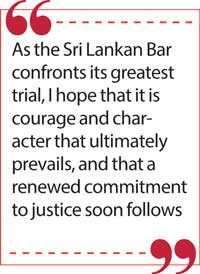 Then just the other day, LawAsia, a prestigious regional association of lawyers, judges, jurists and legal organisations also issued a statement on Hejaaz. It expressed concern that 'the proliferation of prejudicial narratives' against Hejaaz in the media 'threaten to violate the basic principle of the presumption of innocence'. It too called on the Sri Lankan Government to release Hejaaz and protect his work as a lawyer and his right against arbitrary detention.

Two other associations of lawyers have taken a stand on behalf of Hejaaz. It is time our own Bar takes a similar stand, and unequivocally demand Hejaaz's release. No doubt many senior and eminent practitioners have now come to accept the dubious nature of his continued detention.

Seven months have passed. It is time they step forward.

As the Sri Lankan Bar confronts its greatest trial, I hope that it is courage and character that ultimately prevails, and that a renewed commitment to justice soon follows.