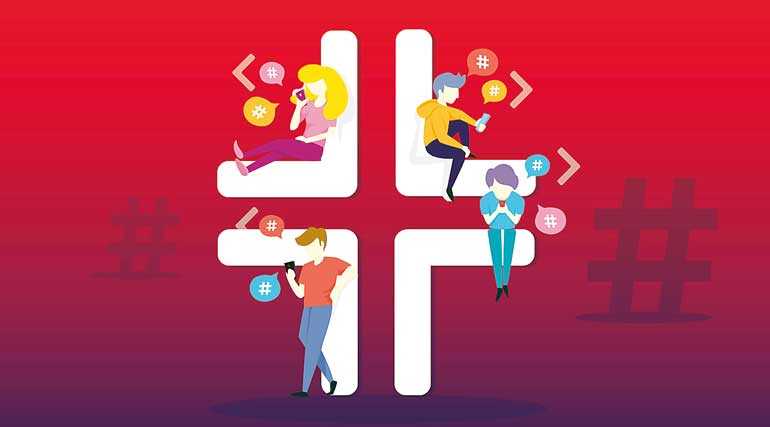 The way to start conversations online
I used to love tuning into shortwave radio. I was what was then called a Dxer. Someone who tuned into remote radio stations which no one has heard before and listened to its content, then arduously wrote a letter to the said station, reporting on its signal strength using what was called a SINPO code. The station would then send me a QSL card, which was authenticating my actual report.

People with the maximum QSL cards were the cool chaps. I did collect quite a few over many years. Short wave stations encouraged this so that they could receive reports of their signal strength and modify their transmission capabilities accordingly.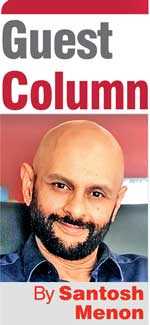 One of my dreams then was to be a ham radio operator – someone who could receive and transmit communications – chat with people around the world and connect with them on ideas, thoughts and general chat. However, these radios were too expensive and I could never afford them. So I did the next best thing – I would listen in to conversations, deriving a certain vicarious pleasure in the details of the lives of others living far away.

And then the internet happened. I would spend hours late at night chatting on ICQ and other chat sites – talking to people about myriad things. And would be amazed at the number of people online who were keen to share their life stories, as well as ones curious to know stories of others living in remote parts of the world. So I for one are not surprised at the massive following for social media networks. As it fulfilled the curiosity we have about one and another. And enriches our life with inspiration and reflection.

The one thing which symbolises some of these large-scale online conversations are the # (hashtags). Twitter started using the hashtag as a means of aggregating conversations under one topic or an idea and this became a distinct feature of social conversations adopted by others including Instagram and LinkedIn.

So here's how I use hashtags on a day to day basis. If I feel inclement weather is on the way – I simply get on Twitter and 'search' on #srilanka #lka #weather and I see all the conversations on these topics on my feed.

It's a simple and easy way to stay updated. The content available would include reports from met departments and forecasts from news outlets and actual people putting out content on what they experience all around Sri Lanka.

But daily use apart, hashtags have heralded social change. In unprecedented ways. The #metoo conversation is a great example of how social media and the hashtag was used to focus attention on a critical issue – one related to sexual harassment. And provided a platform for women facing this to come out and express themselves – their bad experiences – and give courage to other women to come out with their own personal stories.

A strong message that this is no longer acceptable was put out and a 'line in the sand' was drawn on this issue.

Clearly the hashtag has serious powers – to enable conversations, share experiences and in fact to bring about social change.

Hashtags represent a key characteristic of social media. It's symbolic in many ways of the two-way communication opportunity that social media provides. And brands that have adapted to this aspect of social media has borne great dividends.

There is a brand, 'Charmin,' which has created quite a stir with its highly unconventional hashtag #tweetfromtheseat. Charmin is a toilet roll brand. And their insight – that many consumers use social media while 'sitting on the potty' led to hilarious and highly engaging content that has caught serious attention of both consumers and social media pundits. They called it potty humour.

They did an online survey on how many dates would you have before you 'go' in his/ her (your partner's) place? With hilarious results ranging from a man who dated 40 years and had never 'gone' at her place. And someone who felt the day he knew it was love, he went.

The brand owns #tweetfromtheseat and it creates seriously good interesting content that everyone wants to be involved in. And this kind of stuff keeps everyone engaged with the brand – Charmin. And helps get the brand top of mind at point of purchase.

Audi, the car brand used #WantAnR8 created by a fan. The fan created the hashtag to seek a test drive from Audi and the brand listened well on social media and gifted a free ride to the extremely surprised and delighted fan. The video of this fan enjoying the ride for a week on the new Audi R8 went viral and the #WantanR8 started trending. There were many who sought the same.

This was great for Audi which wanted maximum engagement during its launch and wanted to ensure trials of this brand's new entrant. Clever use of user generated content and use of the hashtag effectively meant a highly successful exercise for the brand.

Red Bull similarly used the hashtag #PutACanOnIt very effectively to create a superb conversation. It spotted a user who had placed a Red Bull can on a Mini Cooper and posted the pic on Twitter under the hashtag #PutACanOnIt. Red Bull put a post seeking such posts from its fans and resulted in over 10,000 original posts from fans and followers who actually created a trending topic.

Brand Pepsi capitalised on this trend and put out its own #PutACanOnIt picture. Red Bull used this pic and put a Red Bull can on top of the Pepsi and reposted. Brand Perrier joined the conversation with its own pic and Red Bull engages it too with a picture on top of Pepsi and Perrier. The rich exciting conversation and banter between the three brands had fans in raptures online and made for highly engaging and involving conversations. And a very effective hashtag #PutACanOnIt.

Domino's Pizza used hashtags effectively to promote its pizzas. It had a simple but effective campaign #letsdolunch. All one needed to do was put out a tweet with the hashtag #letsdolunch to be eligible for a discount on pizzas during lunch. This was a time bound promotional idea which used hashtags to drive sales. And it worked. Who wouldn't want to tweet just so they could avail a discount on their favourite pizzas? And the #letsdolunch trended online for the period.

Disney had a memorable #shareyourears campaign. They asked people to share pictures wearing Mickey Mouse ears and promised to donate $ 5 to the Make-A-Wish Foundation. Participants raised over $ 1 million and Disney in turn added a million more and donated $ 2 million to the foundation. The brand created fans, who got engaged with an iconic Disney character but also won the hearts of fans with the gesture of donating to a deserving foundation. A great example of a conversation that leaves you feeling good. And the brand discovering more loyal fans. As a brand owner, you need to ask yourself – Are you having conversations online with your fans? Are you using hashtags effectively to create the engagement that you want? In Sri Lanka, the low penetration of Twitter is touted as a reason not to do hashtag campaigns but thinking this way, you are missing out on huge opportunities to create content, foster engagement and drive loyalty and kinship for your brand.

These are the metrics that are going to be critical in building successful brands in the immediate future. You should be thinking and planning for it right now. Just hashtag # it.
(Santosh Menon is a marketing communications expert with 20 years of experience in multi-national locations. He can be reached at santosh@kl.lk.)