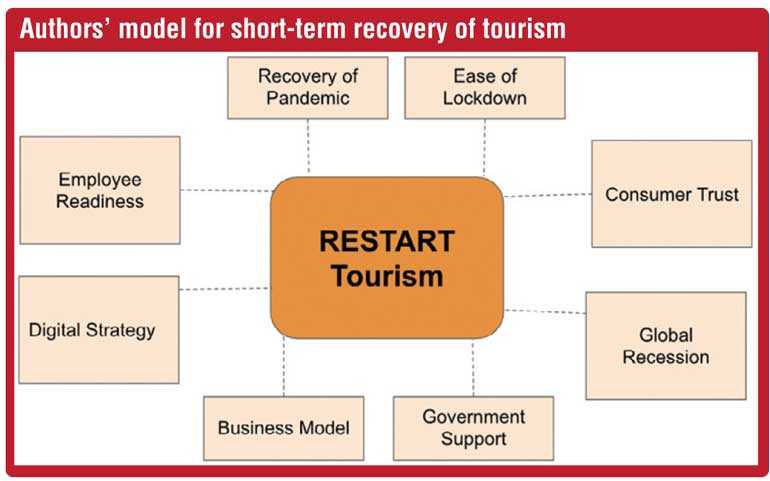 The fate of the nation depends on it, but opening too soon could lead to a bigger disaster
The crisis

Travel and hospitality, known in Sri Lanka as tourism, is the industry that has been hardest hit by the pandemic and has been brought to a standstill by international and national travel restrictions.

It is more than just another industry in Sri Lanka, being an umbrella industry that brings together approximately 40 other industries. By 2018 it was responsible for the direct and indirect employment of 388,487 people across the nation, including 169,003 directly (SLTDA Annual Statistical Report 2018). This is of 8.18 million total employed persons (including in agriculture) at the end of 2018 (Central Bank Annual Report 2018).

It is therefore crucial to the nation that the tourism industry be restarted without delay as soon as the pandemic threat is brought under control. However, opening up the industry too soon to international travellers before the pandemic has subsided could lead to a larger disaster.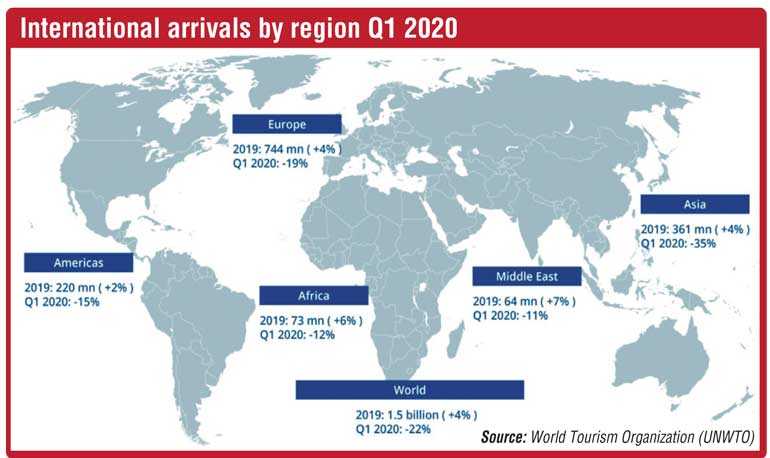 The perils of reopening too soon



It is crucial that the decision on when to reopen the country's borders to foreigners be made solely on medical grounds by the country's medical experts and not for economic reasons. With limited numbers of ICU beds, Sri Lanka is not well placed to take on the number of patients that many countries have experienced.

As of 23 May, the total number of global new cases continues to rise and is now over 107,000 per day; while the number of deaths continues to be over 4,000 per day. While the toll in the initially affected countries – China, Iran, Italy, Spain, France – is reducing, many more countries are joining the list of badly afflicted including Brazil, Russia, Chile, Mexico, Peru, Saudi Arabia, Pakistan and worryingly India. The US continues to head the list at over 20,000 cases per day.

Action point: Authorities need to strongly consider limiting the countries that it would be opening the border to, and initially choosing those that are least afflicted.


The importance of domestic tourism

Being an island, the easiest method to battle the pandemic is to keep our borders closed. Infection rates among the recent Sri Lankan returnees from the Middle East, Europe, India and Singapore show that it is not yet time to reopen. A single passenger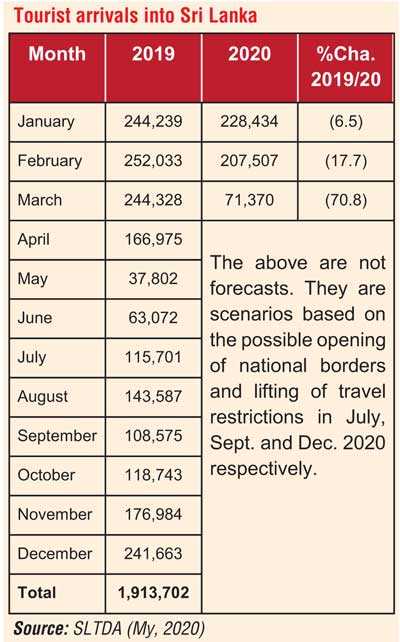 testing positive would result in a planeload of over 200 passengers being quarantined, which is an added cost and also likely to be a public relations disaster.

On the other hand, the daily numbers published by our health authorities indicate that the only active cluster is the Navy cluster, which has been contained. Thus, it is highly likely that domestic tourism could commence within a short time, unless the situation changes for the worse.


A three-phase strategy

The authors have formulated the following plan for reopening the industry:

Phase I – Survival: Short-term, domestic tourism, with limited international tourists. This phase would likely be until the end of 2020.

Phase II – Strengthening: Mainly domestic tourism, with increasing numbers of foreign tourists as the pandemic subsides internationally.

Phase II – Repositioning: Reposition Sri Lanka on the global tourism market to attract high-end customers. This phase would commence at a time when Phase II has been sufficiently achieved. This will require significant investment.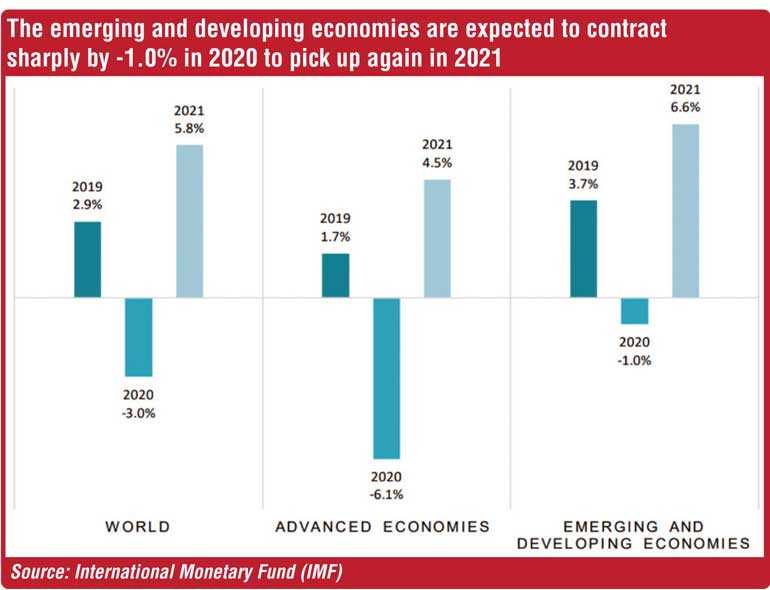 The need to cater to the existing industry

Sri Lanka has a diverse product in terms of hotel accommodation, and any recovery plan must in the short and mid-terms ensure that all these different types are supported. Indeed, as per data of the SLTDA, of the country's 40,365 available rooms, only 25% or 10,856 rooms can be classified as high-end (5-star, 4-star, Boutique Hotel, Boutique Villa, Bungalow, Heritage Bungalow, Heritage Home).

As much as 75% or 29,269 rooms are in mid and low-end accommodation (3-star, 2-star, 1-star, unclassified hotels, guest houses, home stays, hostels). These provide income for households that would welcome it in these desperate times, and they would also support local economies to at least a small extent. Unless there is significant Government financial support, these low-end properties would not see any significant investment during the next two years.

On the other hand, much of the five-star accommodation is centred on Colombo, and is patronised by higher-end businesspersons and thus employs a significant number of persons. A significant number of four-star facilities are in resort areas and also employ a large number.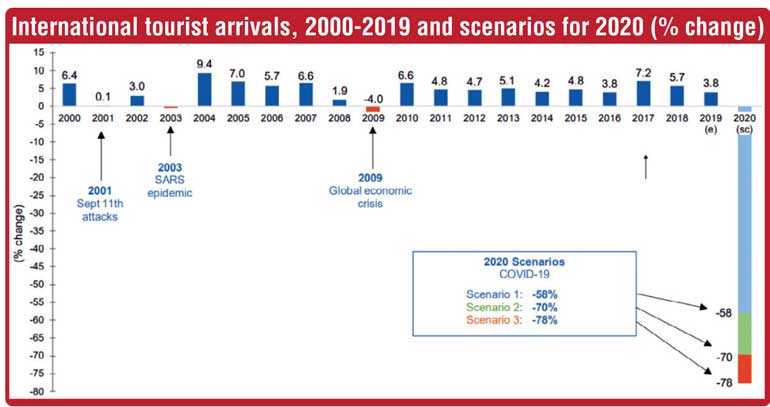 Repositioning in the long-term

However, it must be emphasised that the industry's long-term future lies in upgrading the product and repositioning the industry in the eyes of global travellers. But this will not be possible in 2020 and 2021 since it cannot reasonably be expected that hoteliers who are struggling to survive would burden themselves with loans to invest further, although the current low occupancy would otherwise make this the ideal time for expansion, renovations and upgrading.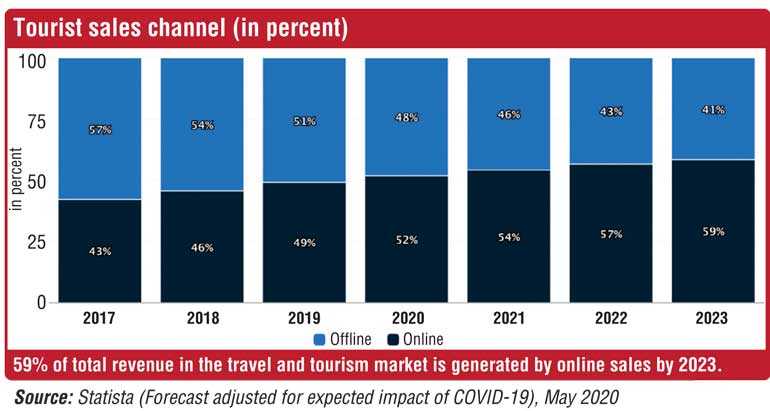 Sri Lanka is not alone

According to the World Tourism Organisation (May 2020):

COVID will jeopardise jobs of 100 to 120 million workers for direct tourism. This is by far the worst outcome in the historical international tourism sequence since 1950 and will bring an immediate end to a stretch of 10 years of continuous growth following the financial crisis in 2009.

Current scenarios suggest that, depending upon the length of restricted travel and the closure of borders, the outlook remains highly unpredictable (the scenarios are not predicted and should not be perceived as such) with declines of 58% to 78% in international tourist travel year on year.

The UNWTO panel of experts shared the opinion that foreign demand will recover only in 2021. Domestic demand will recover faster than foreign demand across the world.

A large number of potential effects of COVID-19 on world and national economies are being tossed around. At this stage, the only point on which they agree is that it will be bad. The principal source of discord seems to be just how bad it will be. The response depends primarily on a few factors: how long the pandemic will last, the extent of business-distant social constraints and the scale and efficiency of government incentives.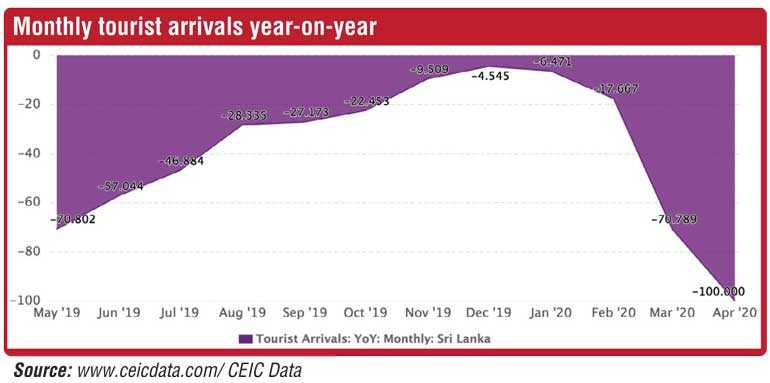 Hotels recovery strategy

With the pandemic's continuous impact on travel, it is important that hotels have a plan to assess their current state and future state and have an action plan in place. While travel has practically stopped as a result of the COVID-19 outbreak, in the latter part of the year and next year the market is expected to regain ground.

Hoteliers must therefore take the steps required to prepare themselves adequately for recovery while setting appropriate expectations and KPIs.


Customer Relationship Management (CRM) system

You don't need a hugely expensive system to do this, although it's preferable if it is a digital system. Even low-end providers can easily do this e.g. a homestay owner can send out emails to former customers wishing them well during these COVID times and asking for their patronage when they are ready to travel.


Who is responsible for country local marketing?

While the several arms of Sri Lanka Tourism would formulate and spearhead international and national level strategies, the marketing of specific resort towns and individual resorts, as well as restaurants and attractions need to have the active support of local entities, both public and private.

If you are a local entity, you are responsible for marketing your location as a location destination marketing organisation (LDMO). In fact, it is up to anyone who works in the field of tourism management to represent the target area. The marketer's role is to promote tourist traffic through different marketing strategies to the target area. As an LDMO, it's not just your task to encourage visitors to the destination concerned, but also to supply them with information about the most important attractions in the particular area. Most hotels, restaurants and resort managers tend to set up their own LDMOs for business promotion.

A variety of individuals and organisations can participate in city marketing, such as city organisations and groups, but strategic responsibility usually is delegated to city marketing or city councils. These organisations, including local enterprises and attractions, can have members or stakeholders and can pay membership fees. Such a group promotes the city's interests, seeking to encourage tourism and other types of city visits. In addition, anyone interested in tourism management, including hotels, should take a more direct approach to city marketing, and promote the city to attract locals.
Marketing strategies to attract more local tourists

The following 11-point plan is suggested for the short and mid-term scenarios:

Digital marketing - Greatly expand digital marketing efforts on social media for both domestic and foreign tourism. Intuitively, with Facebook, Twitter, Instagram and LinkedIn, social media itself is an efficient tool to promote cities. It offers different features and allows marketers to achieve different demographics. Social media posts would help to create global identification, while advertising and supported posts are commonly available. Increase visibility on established travel sites and blogs e.g. TripAdvisor, Agoda, Booking.com, Expedia, Travelocity, Orbits

CRM – Ensure that every significant hotel has an active CRM program for both domestic and foreign customers.

New deals – Tie up with banks to provide instalment basis deals e.g. an initial payment to cover the cost with six months' instalments for the remainder. This will also ensure continuous cash flow.

National airline – Government should support the financial requirements of the National Airline, which has become vital to the tourism industry with the collapse of many international airlines.


Visas – Ensure hassle-free visa on arrival facilities for international tourists

Length of stay – Provide incentives for tourists, both domestic and foreign, to extend their length of stay. If each tourist would stay even half a day longer, it would make an enormous impact. This would require both financial incentives (e.g. 'stay three nights and get the fourth night free' deals) and expanded activities to keep tourists busy.

City branding – Focus on city branding aims mainly at promoting recognition, and unique identity. The "branding" umbrella of icons, slogans, colour schemes and clear messages continues to play a crucial role in most of the successful marketing strategies in cities, which helps to differentiate or standout from other alternatives.

City websites – Build compelling websites for cities and towns. A vast number of potential visitors to the city are inspired by the internet, which is why the creation of a convincing website is essential to show the city and its attractions.

Optimise search marketing for cities – Those who are seeking a city break or city to travel will research their available options through the search engines such as Google. Ideally, it redirects to the city's website while searching for words relevant to a town to read compelling material. The best way to do this is through search marketing. Paid search engine advertisement helps marketers to achieve a supported search engine result, while various methods exist, such as targeting unique keywords, which can enable them to bring organic search results into high use.

Financial support – Remove taxes and Customs duties; and provide low interest loans. Every hotel and guesthouse that is forced to close down is a loss to the industry and creates a bigger unemployment problem.

Competition! Competition! Competition! – For too long has Sri Lanka's tourism industry operated within a bubble. With global leisure travel now at near zero, there will be an enormous effort by all tourism destinations to attract tourists. We need to keep a close watch on what our competitors are doing – Kerala, Tamil Nadu, Maldives, Malaysia, Singapore, Thailand...


(Part 2 of this article will provide a roadmap for digital marketing of Sri Lanka's tourism industry.)

[Dr. Nicholas Ruwan Dias is a Digital Architect at Aegon Asia, based in Kuala Lumpur. He holds a BSC in Computing from the University of Greenwich, a Masters in Computer Software Engineering from Staffordshire University and a PhD from the University of Malaya. He is completing a second doctorate (DBA) from Universiti Utara Malaysia.]

(Niresh Eliatamby, MBA, LLM, is a lecturer in Travel Trade Management and Hospitality Management degree programs in Sri Lanka of London Metropolitan University, specialising in Destination Marketing. He worked many years with SriLankan Airlines as a Consultant on Marketing Communications; was Editor of a travel magazine; and authored several books on Sri Lanka's tourism industry.)