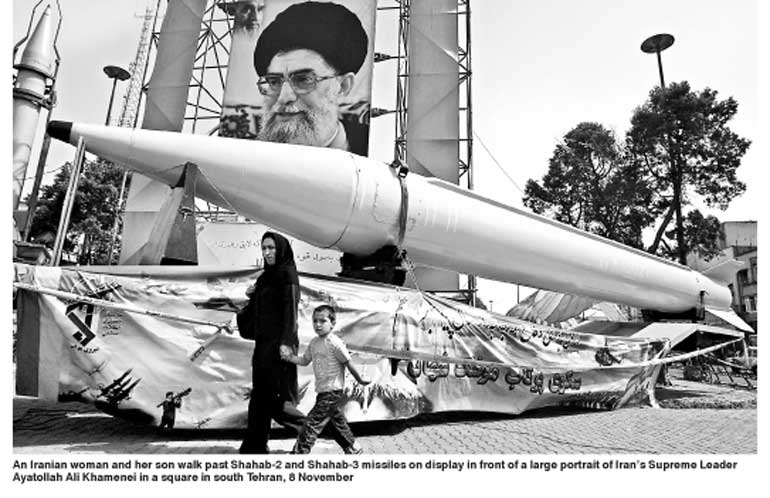 The aim of this article is to explore Iran's nuclear program and its consequences throughout the world. Iran one of the nuclear power countries in the Middle East, which has brought very grave concern to the US.
From the US point of view, possessing nuclear is a threat to the global peace. But from Iran's point of view, having peaceful nuclear technology is important for its own energy production and other development activities.
Iran's nuclear program was launched in the 1950s with the help of the United States as part of the "Atoms for Peace program". The participation of the United States and Western European Governments in Iran's nuclear program continued until the 1979 Iranian Revolution that toppled the reign of the last Shah of Iran.
Following the 1979 Iranian Revolution, most of the international nuclear cooperation with Iran was cut off. In 1981, Iranian diplomats and officials concluded that the country's nuclear development should continue. Negotiations took place with France and with Argentina in the early 1980s, and agreements were reached.
In the 1990s, Russia formed a joint research organisation with Iran, providing Iran with Russian nuclear experts and technical information. In early 2000s, the revelation of Iran's nuclear program raised concerns that it might be intended for non-peaceful uses.
The International Atomic Energy Agency (IAEA) launched an investigation in 2003 and concluded that Iran's nuclear program was not a threat to any country and it purely used it for its own energy productions.
According to Iran's Supreme Leader's fatwa (Religious explanation), the use of nuclear weapons and all other types of Weapons of Mass Destruction (WMD) is haram or prohibited in Islam. Furthermore creating and keeping these weapons are sins, useless, costly, harmful and dangerous, posing a serious threat to the entire humanity. In fact, it was referred by the former US president Barak Obama on several occasions, including in his speech in September 2013 at the United Nations Office.
Iran's first nuclear power plant, the "Bushehr" was completed with major assistance from the Russian government and officially opened on 12th September 2011. The Russian engineering contractor predicted that the Bushehr Nuclear Power Plant would reach full capacity by the end of 2020. Iran has also announced that it is working on a new 360 Megawatt Darkhovin Nuclear Power Plant, and that it will seek more medium-sized nuclear power plants and uranium mines in the future. It shows that Iran is very transparent with regards to its nuclear program with other countries.
In January 2016, all nuclear related sanctions got lifted in Iran due to the agreement with five veto power countries together with Germany (P5+1). However the rhetoric between the USA and Iran continues over the nuclear agreement.
The above examples show that the nuclear program was initially promoted by the US in 1952. However, due to the Iranian revolution and the fall of Shah, US became disappointed with Iran and began to accuse for its nuclear program with Russia and other European countries. Further, Iran was labelled as one of the greatest threats to the world peace and the US continues to tarnish Iran's image in the international arena.
Global peace
Global peace is an idea of a world without violence, where nations try to beat peace with each other. World peace could mean equal human rights, technology, and free education for everyone. A report in May 2017 on the Global Peace Index, found that if the world had been 25% more peaceful in the previous year, the global economy would have had an additional amount of $2 trillion. This amount would have covered 2% of the GDP per year required to avoid the worst effects of global warming.
According to the UN report there are 194 member countries in the UNO; out of these over 100 countries have conflicts either domestically or internationally. Most of these conflicts have been identified in the Middle East and Africa. There are 13 countries in the Middle East, where most of them have conflicts. Out of all Iran is the only country which does not promote any direct or indirect violence in this region. Iran is well-known for being a neutral and peaceful country during war times.
It is reported that during the First World War (1914-1919) and the Second World War (1939-1945) Iran kept a neutral position and decided not to support any countries. Further during the Iran-Iraq war (1980-1988) Iran did not carry-out any offensive attack against Iraq rather it defended for eight years.
The above examples show that there is no single evidence to show that Iran is a threat to the global peace. It is reported that Iran did not promote any form of direct or violence in the past three hundred years. Having nuclear is very important and constructive to Iran rather destructive.
Iran's nuclear
program from the
US point of view
It has been 38 years since the Iranian revolution took place, since then the US has been accusing its nuclear experiments and imposing economic sanctions from time to time just to weaken its economy and minimise its nuclear technology. However, Iran manages to continue its nuclear program and economic developments despite many challenges.
The last economic sanction which was imposed on Iran in 2006 was very heavy and affected Iran's economy. In 2015 Iran was succeeded and signed an agreement with P5+1 known as the Joint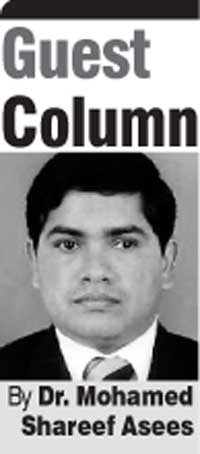 Comprehensive Plan of Action (JCPOA). According to JCPOA-UN Resolution 2231, Iran agreed to reduce its nuclear program, in return P5+1 country decided to check every three months by IAEA. According to the IAEA last three reports and UN general Secretary Speech, it show that Iran has committed to this agreement and has been following it. However, the newly elected US President Donald Trump (January, 2017) is not happy with this agreement and Iran's commitment to that.
The US President has been a frequent critic of the Iran nuclear pact. Trump recently called it "one of the worst deals I've ever seen", stating that Iran had "violated so many different elements". It shows that US does not want to allow Iran to work on the nuclear program further and he wants to keep it fully under their control.
From the US point of view Iran cannot have the nuclear technology, but other permanent members and other supporters of US can have it. The Trump's nuclear theory is that, those who support US can survive and enjoy the nuclear freedom while those who oppose, will be perished by the US.
Iran's nuclear
program from
the EU point of view
The European Union was very critical over Iran's nuclear deal until 2015. However, after the nuclear agreement which was signed in Vienna, the European Union began to do some trade activities with Iran. The current move of US towards Iran has disturbed some EU member countries while High Representative of the European Union for Foreign Affairs and Security Policy Federica Mogherini, UK, Germany, France, Italy and many other EU countries have supported JCPOA and Iran.
Iran's nuclear program from other countries' point of view
Only three countries, USA, Saudi Arabia and Israel, are not happy about Iran's nuclear program. But the rest of the world agreed that nuclear is important for Iran's energy production and it is not harm to any country.
Officials in several countries have voiced support for Iran over its nuclear program. These include Iraq, Algeria and Indonesia, etc. Turkey has expressed support for Iran's right to a nuclear program for peaceful energy production and along with Egypt has urged for a peaceful solution to the standoff. From Russia's point of view there is no objective evidence that Iran is seeking for nuclear weapons.
According to a 2008 global poll of Arab public opinion, the Arab public does not appear to see Iran as a major threat and does not support international pressure to force Iran to curtail the program. The above examples show that most of the countries are with Iran for its nuclear program except the above mentioned three countries.
Iran's justifications
and accusations
From Iran's point of view nuclear technology is very important for its own energy production and other activities. Meanwhile, it has been continuously arguing that it never ever had challenged the world peace at any occasions in the past. Further it argues that US is not fair with Iran although it had supported to develop the nuclear program long ago (1951).
If the US wants to destroy the nuclear program and promote peace it should reduce all nuclear related weapons belonging to every country in the world. There should be a common rule for all countries where every country is equal in front of International law. The unipolar system and double-standard policy of US shows that US is seeking more power (world hegemony) to be one man rule in the world.
Conclusion
Although Iran's peaceful nuclear technology has never threatened the world peace, every time the US accuses its nuclear program and imposes economic sanctions just to weaken this country and perish its nuclear program.
The US has created more conflicts in the world compared to other countries – conflicts in Iraq, Afghanistan, Libya, Lebanon, Syria, Yemen, and Bahrain – and they created terrorist groups such as Al-Qaida and ISIS according to the Donald Trump Speech during his campaign.
The crisis in the region including in those countries are rooted in occupation, illegal military intervention and hegemonic designs of the United States
References
n Iran-United States relations https://en.wikipedia.org/wiki/Iran%E2%80%93United_States_relations
n Nuclear Program of Iran https://en.wikipedia.org/wiki/Nuclear_program_of_Iran
n Iran nuclear crisis: Six key points http://www.bbc.com/news/world-middle-east-32114862
n Uncertainty over Iran nuclear agreement could heighten economic tensions with Europe https://www.usatoday.com/story/news/world/2017/10/10/uncertainty-over-iran-nuclear-agreement-could-heighten-economic-tensions-europe/750926001/
nThe historic deal that will prevent Iran from acquiring a nuclear weapon https://obamawhitehouse.archives.gov/node/328996
(The writer is from the University of Colombo, Sri Lanka.)