Global institutions publish various indices to present their comparisons about countries. The UN and its affiliates, the World Bank and the IMF are some of those global entities. These indices reflect the performances of about 150 to 200 countries in relation to each other. Some of the main indices are; the Human Poverty Index (HPI), the Human Development Index (HDI), the Business Confidence Index (BCI) and the Ease of Doing Business Index.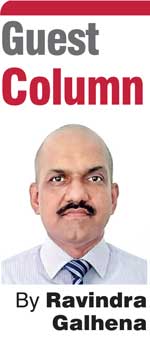 Today, this list may have many useful indices. However, I have noticed that some of us (writers) just use/quote these comparisons (indices) in the written work, without analysis or knowing the real situation of our individual performance. Sometimes, we go to the extent to state that we (Sri Lanka) have performed better or worse in relation to the previous year. Are these interpretations really accurate? Do our comments make much sense without further explanation about our real individual performance?

Let us take two hypothetical examples (negative and positive) to understand the situation better;


Example A

'In 2017, Sri Lanka slipped 5 slots from 95 to 100 in BCI'

What could have been the main reasons/possibilities for this change, compared to 2016?

(1) Sri Lanka did not do enough/failed! But, the countries that were behind it in 2016 did better and surpassed Sri Lanka.

(2) Sri Lanka actually did improve in 2017, but the countries that were behind it in 2016 did much better and surpassed us.


Example B

'In 2017, Sri Lanka improved 5 slots from 95 to 90 in BCI'

What could have been the main reasons/possibilities for this change, compared to 2016?

(1) Sri Lanka performed better (very well).

(2) Sri Lanka did not improve in 2017 – stagnant! However, some of the countries that were doing better than us in 2016, performed poorly in 2017. Hence, Sri Lanka got elevated in ranks by default…!

In fact, there could be several permutations and combinations of these factors that could affect the position in an index. Thus, the mere position in an index cannot (and will not) reflect the country's actual progress or regress. Therefore, it is not an accurate premise to compare positions in an index, when discussing countries' individual performances. However, at the global level, progress or regress is measured on a competitive basis.

Irrespective of the ranks, some individual progress is good!

(The writer is a borderless thinker and futurist. You can email him at ravindra@skillconference.com.)