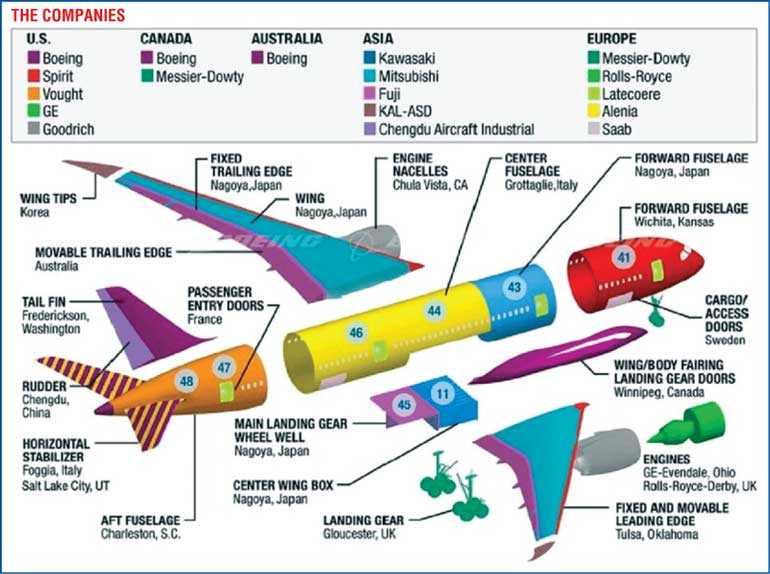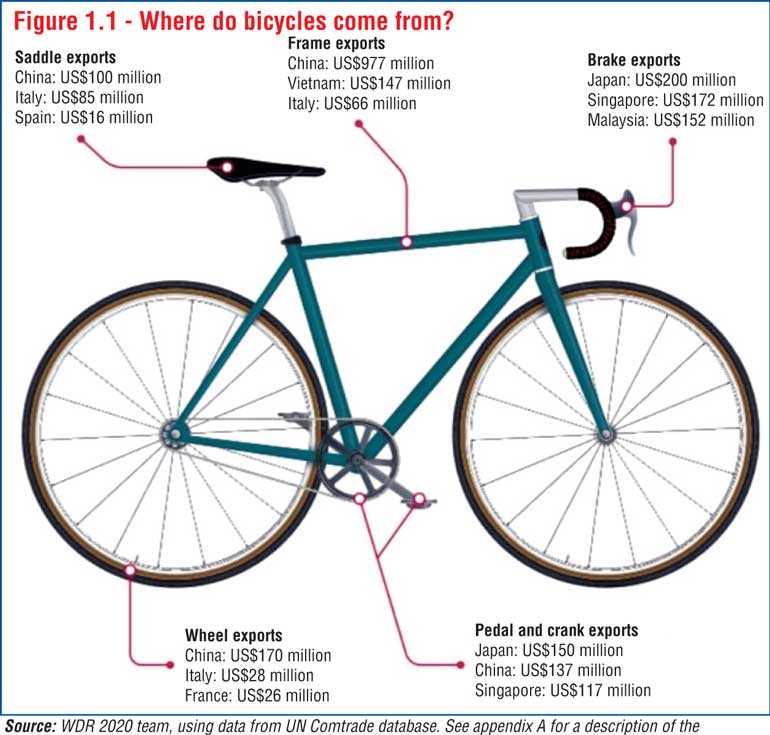 ---
Sri Lanka: A free economy aspiring to be a global hub that does not understand trading, supply, and global value chains of the 21st century
Haven't we all heard about the story that our economy was the second best at the time of independence next to Japan and that Lee Kuan Yew wanted to make Singapore like Sri Lanka?


That alone, for decades we have been talking of a geography that has never seen its potential due to lip service by both politicians and the business community. Statements come, visions come, policy documents are printed, strategic plans are unveiled, media shows are dramatised, committees and task forces are appointed and then people are taken on a ride with fancy words to retain in power or to conduct business as usual.

The two images show two simple explanations of how global supply chains work, one with low technology and the other with high technology. However, Sri Lanka has miserably failed to become any sort of a hub for manufacturing or related services industry when compared to nations who have taken on such challenges.

Simply, the country has failed even to become a global maritime hub which has far superior geographic location than Singapore and Dubai, but only has managed to be a regional hub for transhipment for a period of 40 years depending on India for transhipment but ironically does not want to go into a comprehensive economic partnership of the biggest economy in the region and the fifth largest of the world to be.

I do not intend to talk about shipping and logistics or India's importance in this article as it has been somewhat of a waste of time repeating the same over the years. I feel it's kind of a failed policymakers' statement as I do not have much to add on these columns and media interviews. We even simply could not get benefits out of the commercial hub act drafted through the finance act of 2013 to make Sri Lanka a global distribution hub.

When I was a student 40 years back, we talked of the British era, tea, rubber, and coconut as the pride of our nation's exports. After 40 years, we still talk of these three primary industries, stagnated in revenue, in production and in greater value addition/branding, compared to all other countries that are in the business or that has got into the business. I wonder, if the colonialists did not bring the tea plant and the rubber plant, and did not add value to the coconut, what our post independent republic would be boasting as exports (probably we would be talking how great King Parakramabahu was!). Even the gem industry has failed to establish a mark when compared to far-eastern destinations that have succeeded in branding themselves, passing the 'Pearl of the Indian Ocean'.

It was a former Norwegian Ambassador who told me once at a discussion that many Sri Lankans overestimate its global presence, but in reality, in many parts of the world, the country is not known in the larger sections of the population. In fact, Google reported in 2019 that Sri Lanka was the most searched destination on the internet after the infamous Easter attacks that took place.

Now that we have entered a watershed moment with the COVID-19 destruction, may be someone from Government can go back to 1992 when briefly a leader of this country saw the opportunity to convert the country into a global apparel sourcing destination without any raw material such as yarn or textile being available, but for nearly two decades became well over 40% of our total exports, 15% of employment and 8% contribution to the GDP.

Interestingly most people in this land don't understand the value and the supply chain that the apparel industry has created and how much it has contributed to the rural economy, and the contribution to put the country into a middle income nation. So much so, the net revenue from apparel exceeds the combined net revenue of tea, rubber, and coconut. Yet, some people laugh at the industry. All I can say is, such ignorance is the economic pandemic of this nation.

Can we turn this serious weakness into new thinking? Or are we going to nourish protectionism and inward vision in seeking economic prosperity? Don't we need a new vision to support manufacturing-based new investments, technological-based industries that can use our fantastic location for sourcing, storage, manufacturing and distribution for regional and global markets, beyond, tea, rubber, coconut and apparel? This is the only way we can take out our country's debt and pathetic global rankings out and be a modern Vietnam of the Indian subcontinent.

In order to achieve this the Government must work together with private sector, along with global partners, both academic and investors, to look at the weak points genuinely and explain to the people the truth of partnerships, the need for market access (FTAs) and the need for collaborations with global investors in our development agenda. This is not something new that I'm proposing, but a repetitive appeal to look at smaller economies like, Singapore, Dubai, Israel and Vietnam, which have come up as winners and not as debtors over the last 25 years. Twenty one million itself is not a winners' market, remember it's smaller than the municipality of Mumbai in population and economy.

The simple example of a bicycle gives the big picture of what Sri Lanka can achieve. The two pictures give more than 1,000 words of what we can be, sitting in the middle of the Indian Ocean and next to the world's busiest East-West shipping route.

However, I will find myself at fault if I do not mention the divisive politics of this country, which has only taken us downwards to the south economically. Election after election, people have been misguided, hatred towards foreigners has been part of the day's drama, no cohesive action to correct laws, policies, and tax structures. But no sooner power is in hand, time is not wasted in preparation for the next election and fooling the people with what is not possible, purposefully forgetting to educate them with the real opportunity that is bypassing them year on year, decade on decade, keeping nearly 50% of the population on the poverty line or below it.

Reading this article, some will say 'fantastic' or 'a good article,' 'we must do something,' others will say that 'the writer is pessimistic' or 'rubbish,' some others will say 'we have the right people now,' but as a person with passion who tried to make Sri Lanka a competitive place for business in the world economy, I see no light at the end of the tunnel, but only the very same 'hope' which I had for 30 years which I consider a bad word for economic development. Maybe I'm wrong in the eyes of people who have failed us for decades!
(The writer is an economist; CEO – Shippers' Academy Colombo; and Chairman – Logistics Advisory Committee, National Export Strategy to the Export Development Board, Sri Lanka. He is currently the Director General of SLAMERP and a former chairman of the Sri Lanka Shippers' Council and a former Secretary General of JAAF and Asian Shippers' Council. He can be contacted via [email protected])