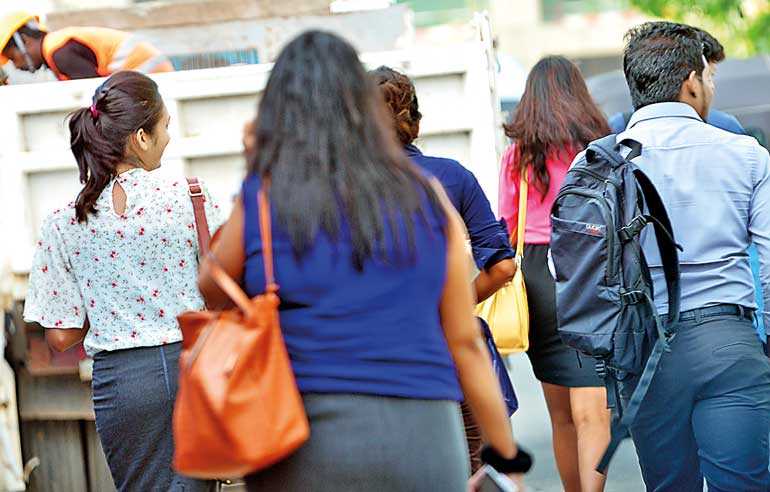 It's a bit worrying to think that suddenly there's a whole host of new

questions to have to think about when it comes to the job interview but try to do the same as usual – prepare, practice and pivot to your

experience – Pic by Shehan Gunasekara
The coronavirus or COVID-19 pandemic has reshaped our world as we know it. No aspect of our lives, personal and professional, will be the same, as we adjust to a new normal.

The job interview will be no exception and you have to be prepared to answer questions that may arise based on the recent changes to work – this readiness will make you stand out versus other candidates. Interviewers will want employees that anticipate challenges and have already thought about how to answer them.


Questions you may be asked, the reasoning behind it and what your answer should be


What occupied your time during the pandemic, if you were not working?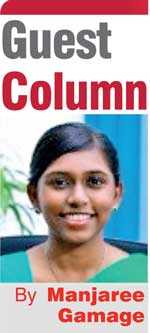 If you were essentially locked down at home and your current job was one where you were either told to not work or couldn't work, that meant you had a lot of free time. How did you occupy yourself? Netflix and baking are 'not' the answers that the interviewer wants to hear – if you are unable to give a good answer, the interviewer will fear that you are an employee who takes any chance to be idle and not work. This is your opportunity to talk about that new skill you picked up, or how you researched your industry.


If you were working, how did you handle working from home?

Working from home has its unique challenges – you may be having to home-school children, work in your closet, have to figure out how to manage your finances if experiencing a pay-cut. This question is a great chance for you to talk about how you deal with unexpected problems, how you can handle a crisis, how you're able to multitask. Make sure you're able to effectively convey that you were able to get your job done – but you still had to problem-solve on the spot and think on your feet. This is a quality that employers are anyway always looking for but 'especially' post-COVID-19.


Would you be willing to work in an office or work from home?

This question is inevitably going to come up, if you are applying to work for a role that 'can' be managed remotely. In order to cut expenses as well as maintain social distancing, remote work is going to become more and more the norm. So make sure you know what 'your' answer to this question is going to be – it's completely dependent on your personal circumstances. Do you have a dedicated place to work? Are you someone who is able to work with minimal supervision? Do you live somewhere with good network connectivity? Consider all these factors before answering.


What challenges do you think will be there in this new environment?

COVID-19 may have caught the entire world off-guard but good companies always try to minimise risk by being prepared for both internal and external shocks. This kind of question is a great chance to showcase your industry knowledge, your analytical skills, even your awareness of the global situation. It shows that you are not someone who is in-ward looking but can see the bigger picture. Bonus points if you are able to think of potential solutions to these challenges, especially for the company!

Questions you should ask and the reasoning behind it


What was the company's response to the pandemic?

Did the company shut down? Did they do pay-cuts? Did they innovate? Did they have to apply for financial assistance? You may only get a very vague answer but don't underestimate just how much you can learn even from a really vague answer – it's going to tell you how the company reacts in difficult situations and what they choose to prioritise.


Did the company receive any support from the government or banks?

This is also an awkward question to ask but you can try to approach it as a lead in – when discussing COVID-19, you could say 'Was the negative impact mitigated by the government's actions? Were you able to apply for that financial support scheme?' Depending on the country, different governments have rolled out different initiatives. The interviewer's answer to this could tell you a lot about their reactiveness to take advantage of that help, their relationship with their banking partners and their longevity.


How did the COVID-19 crisis impact the company's business?

The interviewer's answer to this gives you a better understanding of the company but can also give you the opportunity to parrot back the problems they are facing, with solutions that showcase yourself and your skill set. In doing so, you're already acting as if you are part of the team and this will further improve your chances of getting hired at an interview.


Does the company see the COVID-19 impact effect as a long-term impact or a short-term setback?

This question will allow you to get an idea of the sustainability of the company's operations. If they are hiring and you're at an interview, this is already a good sign that the company may survive the COVID-19 crisis. Any concerns you have about job security in the long-term could be easily calmed here, depending on the answers you get from your interviewer.

It's a bit worrying to think that suddenly there's a whole host of new questions to have to think about when it comes to the job interview but try to do the same as usual – prepare, practice and pivot to your experience.

If you are still not sure or want some practice, email me at info@mycareerologist.com and I'll help you take control of your career!