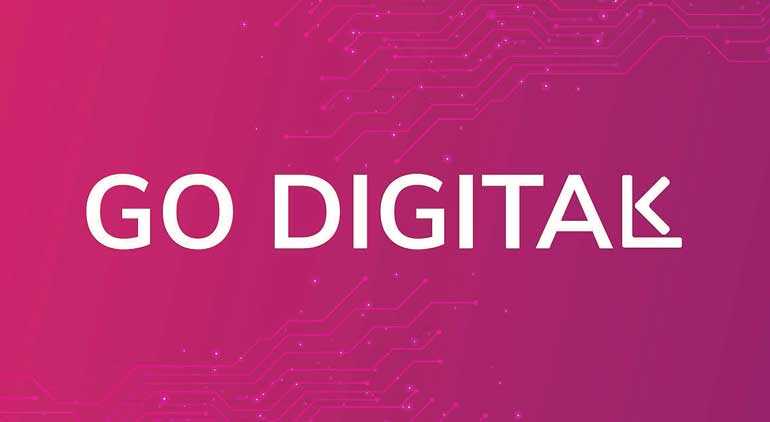 It's a no brainer. An agency head I know recently said to me: "The jury is still out on the impact of digital advertising on client business in Sri Lanka." I said: "What makes you say that." He was clear. He said: "No numbers to support it."

Another client CEO said to me: "In Sri Lanka this digital stuff is really small. Only Facebook and some YouTube, no? And in our villages they don't really own any computers. That's where our brand sells most."

This really set me thinking. Are we overstating the digital revolution? Is it too early for Sri Lankan brands to invest in digital advertising? Or are certain categories of brands still unaffected by the digital revolution?

I know there are clear numerical logics for penetration growth and impact of the digital revolution but today I want to share how consumer behaviour has changed. And how intrinsic to this change is the digital revolution.

So what are these new behavior changes?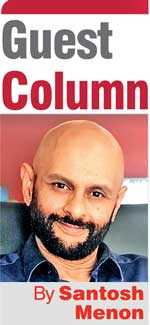 Food and apps

In the last one year, I see UberEats everywhere in Colombo. The bike with this big green bag with UberEats emblazoned on it is as visible as the Beethoven playing mobile bakeries of Sri Lanka.

In my office, virtually every colleague orders from UberEats. During lunchtime I see 10 or 15 different chaps come in and go delivering food to hungry colleagues. Pizzas, burgers, lamprais, pastas, rice and curry all get delivered piping hot at the office doorstep.

One year ago members of the team would go trooping out to fetch their 'lunch packets'. Now their lunch packets get delivered to them. Everyday a different meal to their liking. All thanks to the new digital revolution in the form of UberEats.
Travel apps

Our client meetings always meant travel time and costs. And the process of managing the costs and of ensuring it was properly documented, and routed to the right client was a constant nightmare.

There was a constant litany of discussion and debate on costs/audits of justification as processes to ensure cost control. The Kangaroo Cabs and PickMe processes we follow now has changed all that. Each journey is now mapped.

Detailed printouts and travel maps make it convenient and cost effective. Added to that, Google maps ensure proper planning of the best route to take to client meetings with a very effective and convenient route map. That's highly efficient. All this thanks to digital technology leading to behaviour change.
Digital holidays

A few months ago my nephew and his wife from the UK holidayed with us in Sri Lanka. And decided to hire a self-drive tuk tuk for their travels across Sri Lanka.

The WhatsApp live facility they used meant that we knew exactly where they were, when we wanted to, and they could track and get to locations easily by simply navigating on Google maps.

All I had to do was drop him from the airport to Negombo (the tuk tuk shop). He had googled this tuk tuk company from the UK and contacted them via the web. Got his and the wife's tuk tuk license sorted in advance.

All he did was get to Negombo, paid the advance, sat in the tuk tuk, got a five-minute driving lesson and off they were exploring this beautiful Emerald Isle on a Google enabled tuk tuk.

These are great examples of consumer behaviour changing as a result of the digital revolution. The restaurant brands that don't capitalise on this new ecosystem of digitised orders will miss out a new clientele, conversely the tuk tuk company capitalising on this new digital economy thrives on new age travellers.

I recently hired a PickMe cab. It was driven by a 24-year-old boy who I thought looked 12, but he assured me he was an adult driving his dad's car as a cab driver. He boasted he had three bookings this month. One each from airport to Kandy, Nuwara Eliya and Anuradhapura and back.

At the traffic halt his phone rang, 'daddy cool' his display flashed. He smiled and picked up the phone and reported his current location to 'daddy cool'. And said he would be home for lunch.

The digital ecosystem is creating new business models. And new and different stories to narrate. And creating new consumers and businessmen. This is Colombo. The sceptics would say. The towns and villages of Sri Lanka are very different from Colombo. They would argue. There is no digital stuff happening there. But let's look at some recent events.
Power of social media

Recently there has been occurrences of hate speech on social media. Across the world both Facebook and its many offerings – YouTube and WhatsApp – have been under the microscope for not doing enough to curb the propagation and dissemination of hate speech. One aspect of this is fake news leading to social disharmony.

After recent riots in Sri Lanka, the State authorities thought it fit not once not twice but thrice to clampdown and stop the use of social media as an effective way to control the spread of hate speech and fake news. When calm returned, the Government permitted social media access to resume.

This is yet another testimony to the widespread reach and impact of social media and digital technology in Sri Lanka. Facebook recently has started 'Sri Lanka Specific Measures' to curb hate speech. Our own digital posts that we do in Sinhala for clients, takes longer for approval due to this new screening process from Facebook.
Free expressions online

One other thing I have observed is that people love to express their true feelings through written, graphic or visual communication. Social media gives them the avenue and the platform to express themselves openly and creatively on all matters, be it political, sports or other matters that concern them. It could be regarding cost of living or state of the nation. And of course regarding brands.

The quality and quantity of Sinhalese and Tamil content on social media as memes, videos on YouTube and influencers on Instagram shows a natural fit between the needs of Sri Lankans to express themselves openly and social media as a rich enabling platform.

The following that people like Gehan and Podi Malli have on social media and the popularity of their content, the proliferation of Sri Lankan influencers on Instagram and the vitality and trends on Twitter which are Sri Lanka specific points to a growing and thriving community of online people who belong and are completely comfortable with this new global way of living.

Truly, they have created a unique Sri Lankan paradigm for it. Brands need to deep-dive into this world to come up with rich insights they provide and see how to create awareness, relevance and engagement for themselves in this new modern digital ecosystem.

Any brand which understands this new way of communication and can benefit from it will accrue great financial business and equity leverage for themselves. Any brand that denies its existence will soon find themselves outdated and out manoeuvred by smarter competitors. So my advice to anyone still in doubt is Go digital now!

(The writer is a marketing communications expert with 20 years of experience in multinational locations. He can be reached at santosh@kl.lk.)