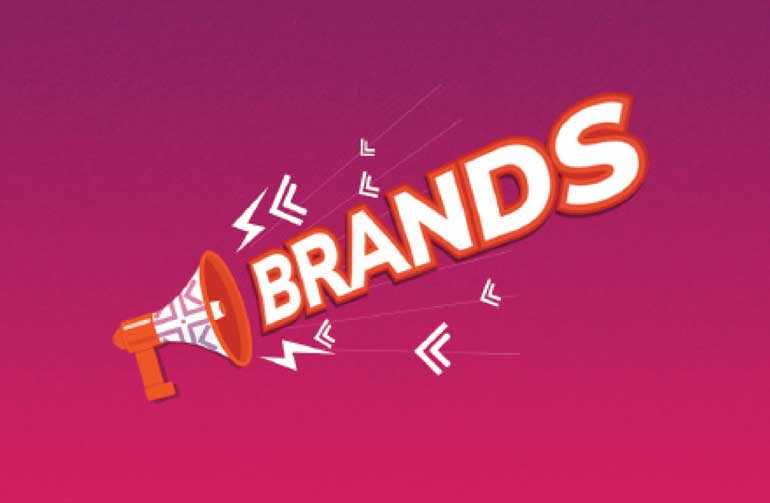 In today's world of social media and two-way communication, it's the brand voice – the tone of voice of the brand as it interacts with the consumer that determines its appeal and engagement with the consumer, and thereby the ensuing loyalty
I used to manage the Vick's Cough Drop brand in India. The biggest challenge the brand faced was that it was perceived as being 'fuddy-duddy' and old in comparison to a new and exciting menthol brand – Halls.

I distinctly remember that the research done on what ails the brand revealed that people found different ways to articulate the point, that the brand is boring and dull. They compared the shape of the lozenge to 'a medieval arrow tip' referring to Vick's distinctive triangular shape. Compared to Halls with its silver round shape, Vick's was seen to be an old unexciting brand.

Even the previously winning formula of a direct cause and effect story – 'Have a throat irritation, have Vicks', was now too functional and boring. Halls had changed the paradigm by promising a solution to a larger 'Cough and cold hampering your life' story, compared to the old Vick's one-dimensional story.

The solution the researcher proclaimed was to change the brand personality of Vick's, and I know there were nods of agreement around the room. And the client set about trying to determine what the new brand personality of Vick's should be?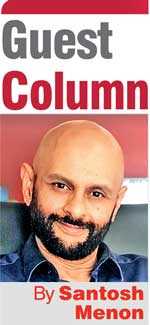 In the days of traditional advertising this typically involved new advertising, a new look for the brand and at a stretch even packaging.

Meticulous planning, testing and detailing went into making these changes because in a one-way communication (as traditional communications used to be) the brand spoke to the consumer in a new avatar – and if the avatar (look, ads, packaging) was appealing to the target consumer, a new identity was formed and would be rolled out in the marketplace.

In today's world of social media and two-way communication, it's the brand voice – the tone of voice of the brand as it interacts with the consumer that determines its appeal and engagement with the consumer, and thereby the ensuing loyalty. So if Vicks has a personality problem today, it would ironically need to fix its 'Voice'.

The voice of brands in this world of two-way communication must be 'authentic'. Starbucks is a brand that has done a great job of demonstrating how to use a consistent and authentic tone of voice based on their brand mission to build loyalty and generate excitement on their social media pages. They define their mission as 'To inspire and nurture the human spirit – one person, one cup, one neighbourhood at a time'.

Intrinsic to the brand experience is 'the human connection' the brand builds with the consumer. This means an informal tone of voice.

Whenever you experience 'Starbucks', be it by chatting to the baristas at the outlets or if you are chatting on with the brand online on its social media pages, you will find the same consistent tone of voice that gives you the warm fuzzy feeling of being in a Starbucks outlet. And by having formats such as 'Frappuccino' and describing their cup sizes as 'Grande', etc. which are unique to Starbucks, the brand has created a consistent set of expressions which reflect its authentic self to engaged customers, making it most definitely an iconic brand.

A very unconventional and innovative brand that's 'killing it' on the internet is the Twitter page of the Mumbai Police. With a population of 21 million, Mumbai City Police have a tough job in managing the law and order in the bustling metropolis, but their use of Twitter to create a distinctive and engaging voice for the police force has earned them plaudits within the government as well as amongst netizens all over India. It is now a case study on how to use Twitter to create an expeditious system of responding to people's problems.

Equally by using content that is quirky, funny and trend based, Mumbai Police have acquired a very engaging and friendly persona. One that's approachable, dependable and responsive to citizens' issues.

A sample of some of the Tweets – one reads 'our directive to criminals – be ready to face the music #attentioncriminals'. It continues with a playlist of music they recommend which include songs such as – 'Where Will You Go', 'Running' and 'We Are Right Behind You'.

Another Tweet asking people not to text and drive read like this – 'accedints happn evne whn u diirink nd type - #dontdrinkanddrive' with a visual saying 'dodtn dirnk nd udpate fistbook stataas'.

They used puns in their Tweets to leave Twitterati chuckling after reading them. As part of their 'Stay Away from Drugs' campaign, the Tweets from the Mumbai Commissioner of Police read 'If you roll, we will weed you out'. Additionally, to prevent people from cyber harassment, the Tweet read 'Your creepy comments on her photo could land you a long date with us'.

Besides putting out a great voice, the Mumbai Police Twitter handle has been at the forefront of fighting crime as well. There is a large posse of policeman who are on the handle all day and night to monitor requests and issues, to ensure complaints are addressed and responded to. Their attempt is to respond to every single Tweet. This combination of humour and serious engagement has created a compelling brand experience for citizens of Mumbai City. One driven by an unusually innovative and exciting police entity.

Anand Mahindra, one of India's most successful and dashing CEOs is on Twitter. And has seven million followers. He says about Twitter in an interview given to Quartz, an online site, "Twitter is my cockpit", and "Any CEO who is not on Twitter is probably ignorant". Anand Mahindra presents another example of how an 'authentic' voice can help enhance support and communicate brand values effectively.

He presents 'The Mahindra Values' of integrity, progressiveness and passion everyday through his Tweets. His genuine and caring interactions with his followers get frequent coverage in the local media thus creating a multiplier effect for them.

Recently his Twitter exchange with Nalin Weligama after the launch of a big factory in Sri Lanka got many followers engaged and responsive to Mahindra's foray into Sri Lanka.

Anand Mahindra runs his own twitter account and says to those who are curious how he finds the time, "I am not on Twitter because I am lonely. I have a very nice life and I am very happy. This is not Tinder for me. I am on Twitter because this is a business tool."

Here is 'The True Voice' of one of India's most successful businessmen – authentic and real. He creates extremely engaging and meaningful content for his seven million followers on Twitter. A great example of a 'CEO Brand' creating great value for his brand 'Mahindra'.

So the things to think about:

Does your brand have a clearly defined voice on social media?

Is it creating compelling content that engages consumers?

Is the voice authentic? Does it have humour and fun to make it real?

Are you a CEO with a twitter voice? Or do you have no time for it?

So here's hoping to see more brands with distinctive voices in the digital landscape!

(The writer is a marketing communications expert with 20 years of experience in multi-national locations. He can be reached at [email protected].)