Etihad Airways, based in Abu Dhabi, the capital of the United Arab Emirates (UAE), began operations in November 2003. 'Etihad' means 'unity' in Arabic.

Abu Dhabi, along with Bahrain, Oman and Qatar, had been a shareholder in Gulf Air, the original international airline of the oil-rich Persian Gulf region. However, since Dubai, a smaller Sheikdom of the UAE, launched Emirates Airline in 1985, Gulf Air had lost direction and market-share to its new rival.

The sheikhs in Abu Dhabi had watched with envy as Emirates built itself into a significant brand, carrying Dubai along in its wake as the best-known city in the UAE. The much-wealthier Abu Dhabi (most of the oil in the region comes from there, not Dubai) was scarcely heard of outside the Middle East, and with the ailing leader of the UAE Sheikh Zayed on his deathbed, the younger generation of rulers decided that Abu Dhabi also needed a world-class airline to raise its international profile.
Big dreams

Their ambitions were as grand as the nation's trillion dollar wealth fund. In James Hogan, the Australian who was made CEO in 2006, they found their man. Hogan had previous experience running British Midland International Airways (BMI) in the UK and, to a much lesser and briefer extent, the all-but defunct Ansett Airlines in Australia in 2001 (BMI also went bankrupt and was absorbed by British Airways, but not until 10 years after Hogan had left the company.) Hogan had also spent a short tenure as CEO of Gulf Air before being recruited by Etihad.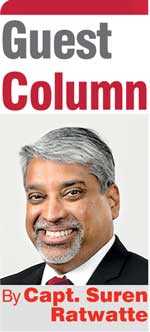 Etihad set out to mirror the business plan perfected by Emirates, building a 'mega-hub' in the desert a mere 100 km from Dubai. As part of this development, Abu Dhabi's airport was to be expanded hugely with a massive 'midfield terminal' to be constructed, which would facilitate the millions of transfer passengers expected to pass through the hub.

This terminal project was announced in 2008, just after Etihad recorded the world's largest aircraft order in aviation history at the Farnborough Airshow, ordering a fleet of 205 aircraft in one day. This was a follow-up to Etihad's earlier multi-billion dollar order placed in 2004 soon after the airline was launched.
Building a world-class brand in a hurry

Under Hogan's leadership, Etihad set out to build a world-class brand in a hurry and put Abu Dhabi on the map, as befitted a country with one of the highest GDPs in the world. In order to catch up with the huge growth of rival Emirates, Etihad chose a strategy of alliances, buying significant stakes in a number of airlines in the region and code-sharing with them, thus avoiding the bottlenecks of a more organic growth plan.

The two most significant investments made by Etihad were a 29% stake in Air Berlin, which was Germany's second largest airline at the time in 2012, and a 24% stake in 2013 in Jet Airways of India, which was India's number two carrier at the time.

In addition to this, a 49% stake in Alitalia was purchased in 2014 as well as in Air Seychelles (40%), Air Serbia (49%) and Virgin Australia (21.8%). A much smaller investment was made in Aer Lingus of Ireland, but that stake was sold off in 2015.

A major sports and entertainment venue in Melbourne was also branded 'Etihad Stadium', further cementing the airline's name in that region. The English Premier League football team Manchester City, which happened to be owned by one Abu Dhabi's sheiks, also wore the Etihad logo on their shirts, proving a global audience for the brand.

This flurry of investments meant that Etihad Airways achieved a worldwide network in record time, garnering a significant presence in Europe and India, with flights from both Etihad and its partner airlines operating in every continent.
Failed relationships

Unfortunately, Etihad's ambitions began to fade not long afterward. The investments in what were mainly government-owned national airlines proved to be hard to manage. The supposed synergies did not transpire, and managing the books of these companies put enormous stress on Etihad itself.

Alitalia in particular proved too hard to manage, the airline having only made a profit in one year (1998) since its founding in 1946. Beset by industrial strife and a refusal to agree to any proposed reforms, Alitalia was functionally bankrupt again by 2017, and has since been kept afloat by a bridging loan from the Italian Government. For its part, Etihad has apparently walked away from its investment in the Italian flag-carrier, refusing any further capital contributions.

Air Seychelles has not been profitable recently, and Etihad seems to have withdrawn from direct management of the carrier. Air Serbia on the other hand is now profitable, but its management contract with Etihad expired in 2018 and does not seem to have been renewed.

Air Berlin declared bankruptcy in 2017, when a call for more funding from Etihad was rejected. Subsequently the airline ceased operations, and the administrator is suing Etihad for $ 2.3 billion.

Most recently Jet Airways of India ceased operations as well, after the founder Naresh Goyal was ejected from the board, and the airline failed to secure any further cash injections from other shareholders. The State Bank of India, which in a debt-equity swap now owns the defunct carrier, has called for expressions of interest from other parties. Etihad is rumoured to have submitted a bid, but this has not been confirmed.
The fallout

Shortly after the collapse of Alitalia in May 2017, Hogan left the Etihad group. Several other C-level executives at the Abu Dhabi 'flagship' were to follow. A number of employees at lower levels were terminated and significant changes in flight schedules have taken place. In March Etihad reported an annual loss of $ 1.28 billion, bringing the total losses over the last three years to $ 4.8 billion.

In a recent interview with Arabian Business magazine, Hogan has stated he "would do nothing different" and that he has "moved on" since then.

Meanwhile, Etihad Airways has cancelled more than 60 aircraft orders, but accepted delivery of several that could not be negotiated away. Rumour has it that a number of these airplanes have never been used and that they are in 'mothballs' at several storage facilities around the world.

The long-awaited midfield terminal at Abu Dhabi has still not been opened, 10 years after construction commenced. Numerous delays to the largest terminal building in the region have led to a final price tag of over $ 3 billion. It is now scheduled to commence operations in late summer of 2019.
What does the future hold?

What Etihad will evolve into is hard to say. The success of Emirates led to many imitators, but the main ones, Etihad and Qatar Airways, have found that replicating an existing business model is not easy.

Even Emirates, who perfected the 'super-connector' strategy, has not found it easy to compete with the many upstarts. The huge increase in passenger capacity, by not just the three 'Gulf sisters' as they are known in the business, but also smaller outfits such as Oman Air, Kuwait Airways and a resurgent Gulf Air, have had a downward effect on ticket prices.

The days of stellar profits have faded away and an overambitious fleet has meant even the mighty Emirates has been forced to trim its sails. After a huge commitment to the Airbus A380, they have now walked away from that giant and ordered a number of smaller aircraft instead.

The aggressive growth of Turkish Airlines, though situated much further west than the 'Gulf sisters', has also contributed in no small way to the situation. A well-run and ambitious airline, by some measures the biggest in the world outside of the USA, Turkish is a formidable competitor and has just moved into what is billed as the 'world's biggest airport' near Istanbul. Having an even more fortuitous geographical location that the Gulf, the new airport should make Turkish a serious player in the super-connector business.

The results of the overcapacity in the region are obvious. Most of the European airlines, including the charter companies, have withdrawn from the subcontinent. All that remain are legacy national carriers of several countries that are funded by their governments despite their inability to compete.

Unlike most Asian countries, Abu Dhabi has deep pockets and lucrative oilfields to replenish the treasury. With the restructuring completed, and once the new terminal is finally opened, there is little doubt that Etihad Airways will continue to be a player in this very crowded space. But the ambition to rival or even surpass Emirates, after the loss of umpteen billion dollars, is unlikely to ever transpire.