Anyone should be excited to see entrepreneurs. The people should love them as they bring in new products and services and governments should love them as they create jobs and give the Government new tax revenues. Entrepre-neurship development is the key driver for GDP growth and governments should focus on entrepreneurs.
Solution to problems

China's richest and most famous entrepreneur Jack Ma said that when there is a problem, there is an opportunity to solve it. This is what entrepreneurship is about. Founders of Uber and Airbnb found problems and they solved it and made a lot of money through it.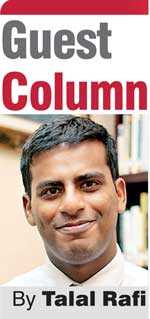 Solving problems in society does not just make entrepreneurs into billionaires, it also leads to economic development. As these entrepreneurs solve a problem which the Government had to and the Government did not have to use its resources to do so. The entrepreneurs just did what the Government had to do and these entrepreneurs pay taxes to the Government for solving the problems of the Government.

One reason why the Government should love entrepreneurs: Entrepreneurs bring in new products and create a whole new industry like how Apple did with its iPads and Ford did with cars. Even if they do not bring in new products, a new enterprise selling the same thing its competitor is selling can bring competition. Competition is good as it keeps prices down and leads to innovation.
Creating new jobs and new businesses

A new entrepreneur means one less job seeker. It also means a job creator. Entrepreneurs also create products and services, which all lead to the increase in GDP and economic development. Job creation is a great benefit, especially in the high tech industry where employees earn a lot of money leading to a new upper-middle-class developing which is always good for the economy.

Even in regions where there is full employment, a new enterprise means there is more demand for jobs than supply which means an increase in salaries due to lack of human capital, which is a positive. Entrepreneurs also create more entrepreneurs.

The American online retailer Amazon is a good example of a company which created millions of small entrepreneurs who used the platform to sell products from home. Entrepreneurs need supply chains and distributors for their products which create a new demand for people to start new ventures to fill the supply chain and distribution needs.
One reason why the Government should love entrepreneurs: Entrepreneurs bring in new products and create a whole new industry like how Apple did with its iPads and Ford did with cars
Improving trade
As trade between countries grow, there is less chance of wars. This is found in history. When international trade decreases, the wars begin. Companies in different countries doing business is one less reason for their governments to go to war.

Peace is key to economic development. Entrepren-eurship is a key foreign exchange earner. As companies grow, they start looking for markets beyond the borders of their respective countries and eventually become exporters. Exports are key to economic development. Even importers greatly benefit a country. Importers bring in needed products and services. Also, importers create distribution channels and sales teams which result in economic growth and job creation.
Poverty reduction

Entrepreneurs into manufacturing locate their factories in the rural areas. This leads to the development of the rural region as the people there get jobs and are given training. Even if the factory closes or moves away from that region, because of the training received these people can get jobs elsewhere. It also leads to infrastructure development in the rural areas.

Increase in trade within a country results in development of roads and railways which is a benefit to the entire country. Land and labour are not used very productively in the rural regions so entrepreneurship is a good way of making use of the resources available.
Entrepreneurship and economic development

Developing entrepreneurship is the single most important factor when looking at economic development and this must be encouraged.

It can greatly reduce poverty and improve trade and infrastructure. Entrepreneurship development also results in creation of jobs and solutions to many problems in society. All this leads to a general growth in the economy which benefits all.
(The writer is the Director of Global Entrepreneurship Network Sri Lanka, an Entrepreneurship Specialist of the USAID Project YouLead, an Entrepreneur and a Consultant.)