If an organisation is open-minded and resilient, 'Work-From-Home' protocols can be integrated and incorporated in dynamic ways to ensure business continuity and employee and customer satisfaction
---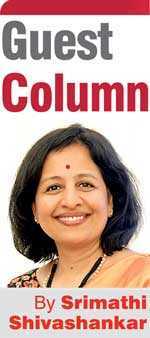 In the past, the concept of 'Work-From-Home' was the prerogative of the organisation, a particular team or in some cases, managers who were familiar and comfortable with encouraging this concept. It was an 'exception', rather than a 'rule'.

However, in the current scenario, organisations with minimum to zero remote work options are the ones facing the maximum brunt of pandemic-induced lockdowns. With a strong dependency on legacy infrastructure, such organisations have a long road ahead in making changes.

Even before the COVID-19 pandemic, many forward-thinking organisations and teams were actively embracing the 'Work-From-Home' concept for a variety of reasons be it reducing commute time or helping an employee help raise young children, etc.

As a business leader, I have always been comfortable working with remote teams and my team knows that it is the quality of work and their mental comfort which has always been more valuable to me than whether they were sitting in a company location. I have always been an advocate of giving employees the option of choosing what works best for them as long as there is a system in place to monitor productivity.

Pre-pandemic, 'Work-From-Home' has been something which people could choose if they want to 'adopt' or not. Now, it is no more a case of 'adopt' but more so, a case of 'adapt'.

One of the latest research-based industry reports on tech industry trends highlights the 'Work-From-Home' protocol as something that organisations must holistically adopt for the foreseeable future and encourages organisations to use data collected from employees' tools to improve organisational efficiency. If an organisation is open-minded and resilient, 'Work-From-Home' protocols can be integrated and incorporated in dynamic ways to ensure business continuity and employee and customer satisfaction.

That being said, remote working comes with its own fair share of challenges like monitoring information security and reinforcing organisational culture and employee engagement. A recent study from a global think tank suggests that it is unlikely that permanent working from home will be the norm – a hybrid format will be adopted by most organisations.

The current business scenario has everyone talking about fluid workplaces. A workplace that is aligned with evolving market dynamics, customer requirements and

technological advancements is a fluid workplace.
HCL Fluid Digital Workplace
HCL Fluid Workplace is an adaptive, scalable and connected solution that helps organisations address the unprecedented challenges of remote working by maintaining productivity, ensuring security and providing a seamless experience.
Transitioning customers to a fluid workplace model
To date, HCL has enabled our customers to transition over 3.5 million end-users to a fluid workplace model. This includes critical service providers, including several healthcare providers on the frontlines.

By enhancing the way end-users connect, collaborate and communicate through a fluid workplace, a leading multinational oil and gas corporation with over 100,000 global users was able to automate their business processes and eliminate redundant operations. The company experienced an increase in productivity and first contact resolution with a drop in the number of incidents which led to improved customer experience metrics.
Accept and embrace change
As companies enter this new normal, technology, metrics and employee feedback will play a pivotal role in improving the overall business experience.

Sustainable solutions like a robust, scalable and resilient digital platform in the workplace can enhance internal communication, increase productivity, foster collaboration, and strengthen corporate culture. Automation efforts can help move heavy workloads to the cloud, deploy software-as-a-service applications, and monitor a variety of endpoint devices both at work and home.

It's not just our workplaces that need to be 'fluid'. Our thinking and decision-making should be adaptable to fast-changing times. By confirming to 'fluid' practises like calling for 'fluid workplaces – we send out a strong message that we are open to change and flow with the time.

All great ideas are first conceived in one's one mind. An open-minded attitude will help business leaders make dynamic decisions which in turn encourages a 'fluid' workplace – one which embraces innovation while staying resilient.

Anyone who has heard me speak in public or read any of my published articles will know that I derive great inspiration from nature – my first and foremost teacher. Water is one of the elements that inspires me the most so I cannot resist from taking inspiration from 'water' especially when we are talking so much about fluid workspaces. The ability of water to cut through stones and create new paths when its flow is stopped is the most magnificent display of being 'fluid'.

Let us embrace change and create new paths going forward. Let our journey ahead be fluid.
---
(The writer is Corporate Vice President at HCL Technologies.)
---