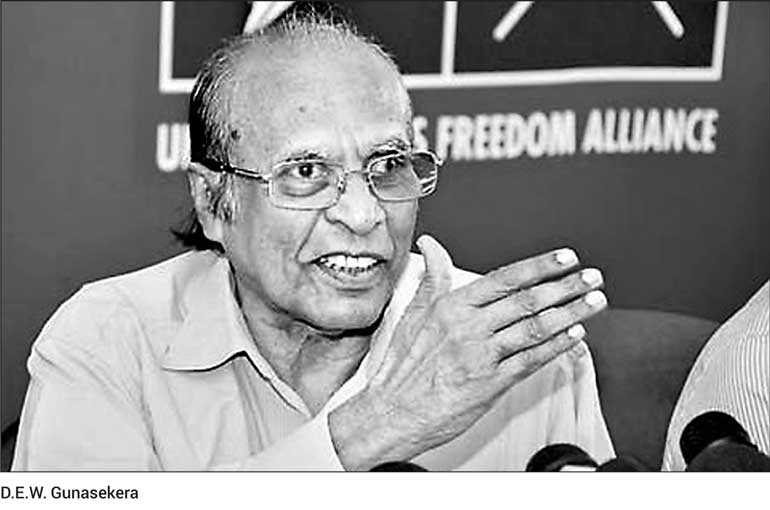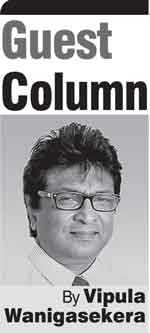 It was a long journey for him and yet, young at heart in expressing his political nuances in today's complications between polity and development of Sri Lanka.

I missed his felicitation ceremony but collected the number of books released on that day including selected speeches during his '60 years of politics'. This explains why he is invited every time a topic of national importance is debated simply to have an independent opinion. The audience may recollect the fiasco when the tables turned last year and the story thereafter.

Apart from being a family friend and association with this 'gentleman' in politics, I thought I should pen this note for readers to learn why politicians of this calibre are in demand among the public that seek sanity and fairness over what we have witnessed in the recent years.

Don Edwin Weerasinghe Gunasekera, fondly called 'DEW', is the current leader of the Communist Party of Sri Lanka. With long years in the party politics, he entered Parliament and the collection of selected speeches of DEW speaks for his knowledge in local politics, international relations and Parliamentary affairs.

What is unique in him is the simplicity which I observed every time I met him at discussions. We never saw him with entourages and bunch of bodyguards even during the conflict days. The knowledge and simplicity were virtues that he practiced as a religion in the political arena.

On one occasion he speaks about the foreign policy in Sri Lanka, then goes on to talk on the Banking Act, Money Laundering Bill, increasing cost of living, debate on IMF loan, captive funds of Central Bank – EPF, COPE report, on Fidel Castro, Prabhakaran's mindset and many other numerous topics contrasting and varying, thus revealing his wide knowledge in all these areas. Only a few could do this especially today where knowledge is not considered as a key principle in having authority.

He was the same person from my first meeting him in Kuala Lumpur when he accompanied the President then, as Rupavahini Chairman. What I heard constantly from his crew was that he was a blessing to their work to do with their expertise and autonomy. DEW didn't interfere except the daily briefing to capture important areas.

Since then I observed him as one politician who was in demand by all leaders not necessarily because of his party but because of him, given his wealth of knowledge and ability to carry out a task. His contribution to bringing sanity into situations that some may call chaotic is immensurable.

In the marketing parlance I would call him a 'brand' which is heavily marketable despite his age. He represents independent views and there is a huge advantage for anyone to grab his skills on all subjects from polity, economy to international relations which amounts to 'brand recollection and loyalty' among his customers who are none other than the politicians in Sri Lanka.