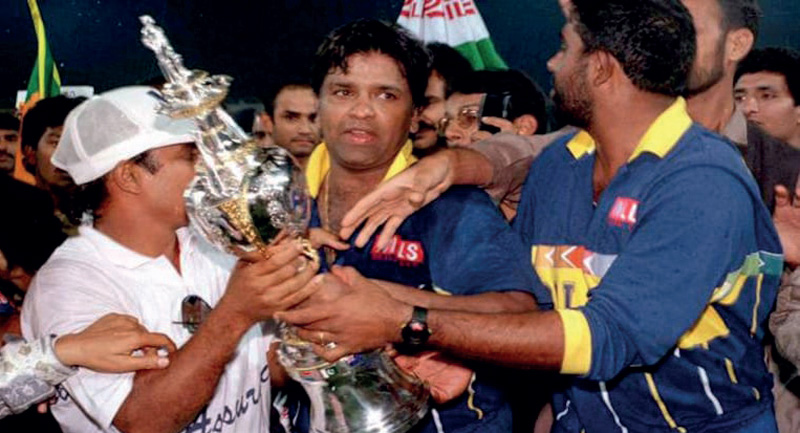 There is a great felt need to bring back the glory days of Sri Lanka Cricket and local Lankan brands can surely play a role in its revival
---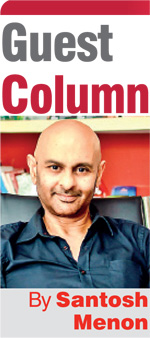 The image of the victorious 1996 World Cup team receiving the trophy is arguably the most cherished picture in Sri Lanka. I can't think of any other image that evokes pride and memories and a gushing of conversation as this image does.

Of course, nowadays this emotion is followed by despair by people lamenting the affairs and state of the team in 2021. This is exemplified extremely well when very recently more people were watching the 'Legends' playing their counterparts in a senior citizens' cricket tournament, than watching the current crop playing West Indies.

I want to look at this from the context of the brand. If there is an opportunity for other brands to benefit from brand cricket, or if abstaining from any association is the best strategy at the moment.

Cricket resides in the heart and the soul of the people of the Sub-Continent. We derive an immense sense of self-worth from the performance of the team. The team is an extension of us and every victory and defeat is taken very personally.

From a pure brand perspective – there cannot be a bigger brand than brand cricket in terms of the bond that exists between the sport and its followers. In South Asia, the national flag, the national anthem and the cricket team are all highly evocative symbols of national pride.

In India, when the team loses to Pakistan, the entire national mood suffers. It's the same in Sri Lanka – the nation's sense of self-worth (simplistically the mood) plunges with the team's bad performance.

And right now, at least in the last few years, the nation's mood has been trampled on and beaten. It's in every single right-minded Sri Lankan's interest to set this right.

Brand Sri Lanka Cricket is unique – fearless, unorthodox, rustic, clever and persistent. A true reflection, some would say, of the national character – of island dwellers living for today, irrespective of sun or rain, with an age-old history of resilience and fierce sense of independence.

This brand is definitely worth reviving! It will be great for World Cricket to have a strong team from the island compete and trounce other teams. But most importantly, it's great to uplift the mood of the nation and to give everyone a renewed sense of true self-worth and pride.

So how can local Sri Lankan brands help revive brand Sri Lanka Cricket?

Brand MRF Tyres and its long-term investment in building Team India's pace attack is an inspiring story.

The MRF Tyre brand in India set up the MRF Pace Foundation in 1987 – a very well-equipped pace bowling foundation set up with Dennis Lillee as key trainer and T.A. Shekhar, running regular sessions to help train future pace bowlers from India. Those were the days when India's fast bowling cupboard was quite bare.

But this programme to unearth talent resulted in training for key fast bowlers of India, including Zaheer Khan, Shreeshant, Javagal Srinath and Venkatesh Prasad from India; even Chaminda Vaas had some benefits accruing from the clinic. The brand has reaped the benefits of this historical association through highly visible endorsements by key cricketers. You will see MRF bats in the hands of Sachin Tendulkar, Virat Kohli and Shikhar Dhawan, to name a few.

But it took entrepreneurial zeal to make this investment. The late Ravi Mammen decided that there was an opportunity for brand MRF to help India develop its pace machinery – at a time when India had only spin bowlers and he decided to invest in the MRF Pace Foundation. And this long-term investment has paid dividends for Indian pace bowling, as it has for MRF.

Few years ago, I interviewed Mahela Jayawardene on my YouTube show 'Chat-athon' and he bemoaned the lack of a structured process in Sri Lanka to develop young cricketers.

So how can a national brand work with Sri Lanka Cricket to combine with a local TV station to create the necessary resources through a win-win model that can energise and sustain a local tournament meant to develop and give exposure to young talent?

How can Sri Lanka Cricket seek a long-term arrangement from local brands that can help fund short-term projects towards betterment of Sri Lanka Cricket?

From a local brand's perspective there is a great opportunity to be seen as forthcoming and eager to contribute to reviving cricket in a country where it still has a huge following. In today's hyperactive social media scene, the amount of content that can be created merely by engaging in a positive way and by helping the team in anyway is immense.

Just to cite a recent example, the surge of positivity felt in the island after the recent India tour was palpable. And the sheer quantum of content could have been great manna for any brand. Instead, the beneficiary in this case was team India – with Hardik Pandya singing the Lankan National Anthem and Shikhar Dhawan having a chat with the young Lankan team took preeminence. Brand India Cricket was loved, as never before after the recent series. Any brand associated with Sri Lanka Cricket could have benefited immensely in the aftermath of this young resurgent brand Sri Lanka Cricket.

After the Sri Lankan team's T20 Championship win in 2014, where they beat India, my agency team did a song thanking the team. The song was titled 'Tropical King' and a particular stanza went: "…so thank you for the bliss you bring, you give us reason to believe, the world's full of problems, there's no place for the common man, but you play for us, yeah you play for us… tropical kings."

There is a great felt need to bring back the glory days of Sri Lanka Cricket and local Lankan brands can surely play a role in its revival. So next time one of you brand custodians bemoan the non-performance of the National Team on social media, I would ask you (with due apologies to JFK) "ask not what cricket has done for you, ask what you have done for cricket".
---
(Santosh Menon is a marketing communications expert with 20 years of experience in multinational locations. He can be reached at [email protected])
---