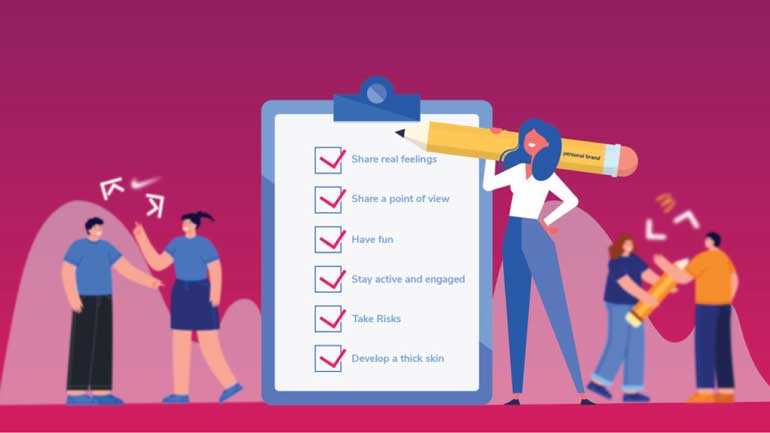 Relevant examples of how sportsmen and CEOs build their own personal brands.


Sunil Gavaskar is one of India's greatest batsman. But he also has a very unique sense of humour. And he used that tongue-in-cheek humour to make a point at a press conference. This was a time when the Indian cricket team was touring abroad and the press kept reporting on rumours of a rift between Sunil Gavaskar and Kapil Dev. And how that was causing tension in the dressing room and impacting the team's performance on the field.

On his return from one such cricket tour, one where it was rumoured in the media that he and the other great star Kapil Dev were not seeing eye-to-eye, Gavaskar was wearing a plaster on his hands – as if it was fractured. The obvious first question at the press conference was "What happened to your hand?" And promptly he answered, "Kapil and I had a fight, see this is what happened as a result."

Of course this reply was immediately followed by a laugh so everyone knew this was said in jest and to make the point that the rumours were not appreciated. Recently, I asked Gavaskar about that press conference and he laughed and said, "Of course I could never pull something like that off with today's media. It would be blown out of proportion and would have caused damage to my reputation."

Today, the perceived value created by the projections of individual sportsmen and other celebrities in the media, especially on social media add to their brand worth, which they curate with attention and great care.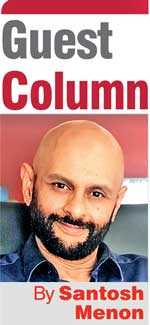 Bollywood super star Shah Rukh Khan is a master at this. Once, at an event of a club representing advertising professionals in Mumbai to which he was invited as chief guest, he said, "Given that I am addressing the guys who create advertising for various brands, I will use this occasion to tell you that I am contracted on cars, paints, etc. but there are these categories like inner vests and others where I am still available!"

SRK knows how to sell himself with the right words at the right places. A friend of mine who met him to negotiate a deal for brand said it was an interesting conversation, because Shah Rukh kept referring to himself in the third person as a brand saying, "I am sure Shah Rukh can add value to your brand by adding characteristics to its persona." An implicit recognition of himself as being distinct from the brand that he himself represents.

In the modern context a very important part of brand creation comes from curating your imagery on social media. Amitabh Bachchan the Indian superstar has 39.2 million followers on twitter. SRK has 39.3 million followers and Virat Kohli has 32.3 million followers. Anand Mahindra is an industrialist very active on twitter who has 7.1 million followers. These are some of the pointers on how the top celebrities curate their image.
Share real feelings

Virat Kohli shares pictures of his personal time with Anushka – their holidays in Bhutan, their movie time together etc. Very often SRK shares pictures of himself with his youngest son Abraham and how precious he thinks these moments are.

Amitabh recently shared a personal letter which his son Abhishek, had written to him when he was four or five, much to his son's embarrassment. Yet the followers are delighted by the revelation of a facet of the celebrities' life which makes him more human and engaging to the follower. A sense of intimacy can be created on social media where followers believe they really know the brand and start developing loyalty towards it.
Share a point of view

Celebrities cannot get away with staying silent on contentious issues anymore. Twitteratis expect the brand to have a view and express it clearly. Amitabh Bachchan is clearly populist in his views by supporting the emerging nationalistic trends and patriotic opinions. In one such case he suggested (without naming) that Harsha Bhogle, the famous and very eloquent cricket commentator, was more favourable to foreign players than local ones, causing many to attack Harsha online. Anand Mahindra is known to speak his mind even on politics quite boldly making his Twitter handle is a very evocative one.
Have fun

Humour is infectious and people love to share such posts. Make it an integral part of your brand. There are many celebrity brands that share humour with their own twist which gets shared separately. You can lighten your brand persona with light humour.
Stay active and engaged

Your followers expect you to share content. Amitabh shares regular updates – sometimes up to 5-10 tweets a day. There are days you can see daily schedules from the tweets, and sometimes frustration regarding traffic or any such banal things. Many times the inspiring tweets – Virat's workouts, Anand Mahindra reflections on what makes him tick or Amitabh's work ethic – add true value to individual mindsets and become fodder for sharing contextually by people on their own social media pages.
Take risks – stick your neck out

Each celebrity brand has gotten castigated for expressing an opinion. In today's 'woke' world, there will be an occasion where an opinion gets trashed or you lose followers due to disappointing a set of people. That is par for the course.

I know many CEOs and aspiring social media enthusiasts who seek to build their own personal

brands but dare not do so due to fear of getting thrashed due to a 'wrong' opinion. These people are constantly 'stalking' others on social media checking out details and in gatherings gossiping about how they 'don't find time' to be social media active.

Fact is many of them don't have the guts to put themselves out there and express tough views and expose themselves to criticisms and judgement. But unless you are an incurable bigot, racist or sexist, you can actually survive in the online world if you are open to changing your views by adjusting to other social media viewpoints.
Develop a thick skin

Trolls are everywhere on social media. Some of them are employed to get you. And some of them are natural trolls who just like to get under your skin. Either way, if you are online and engaged expect to be attacked at some point. Having a thick skin comes with the territory if you are venturing out into the public space.

Brands of achievers like top Bollywood stars, cricket heroes, world class diplomats and top industrialists get lectured on their areas of competence sometimes by people who have no clue what they are talking about. Some of these lectures can be quite harsh and unbecoming.

One great example of a brand transformation in progress is visible for all to see on Australia's Cricket twitter handle. As a communications expert, I can see how the image of Australia's cricketers is being modified from the "abusive, sledging, boys of cricket" to the "humane, nerdy, hardworking boys of cricket". It's best to follow the twitter account to get a better sense of their team spirit, camaraderie and humaneness.

The image of Steve Smith (tarnished by the ball tampering incident) is now being modified to one of a nervous cricket-obsessed genius (with lovable obsessive-compulsive mannerisms) and David Warner as a committed cricketer. It's work in progress, but the image change of the Australian cricket team has transformed from the bad aggressive boys of cricket to a very likeable bunch of boys with exceptional work ethic and camaraderie. I will be following that carefully for more on that in a later article.

So if you are seeking to build your own brand – learn from the best. But before that, muster up courage to express yourself and be patient with results.


The writer is a marketing communications expert with 20 years of experience in multinational locations. He can be reached at [email protected]