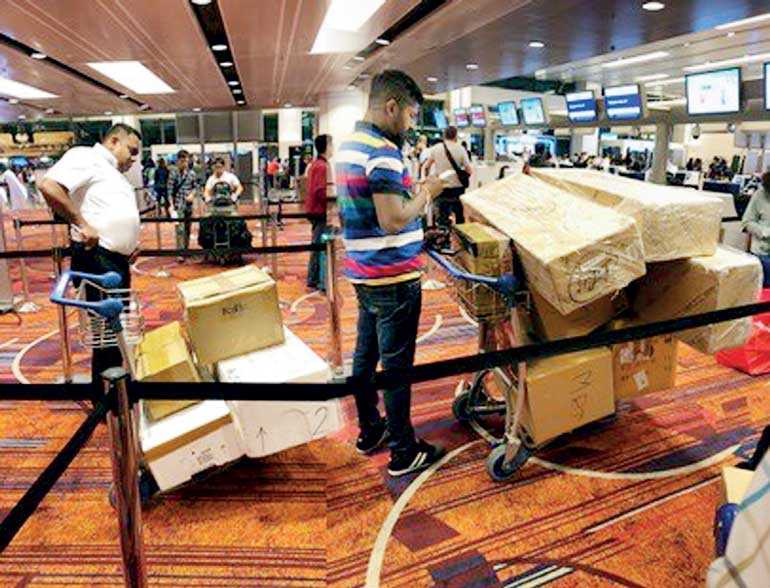 The levying of weight-based duty being strictly imposed at the airport could close the window of spare part imports circumventing import duty
---
The purpose of this article is to present and justify the view that the Budget proposals for the automotive sector could force the industry to reposition itself to facilitate the rapid adoption of futuristic mobility technology.


Automotive industry and the Budget 2021


The thrust of the policy outline implied that the Government had spent $ 5 billion on vehicle imports over the last five years and that they could not afford to continue this outlay. A reduction of import duty of motor spare parts was announced to promote local assembly of vehicles and reconditioning and export of motor vehicles.


Motor spare part imports

In 2019, approximately $ 100 million worth of spare parts were imported. The imported parts weighed 35 million KGs. The actual duty collected on motor spares can be estimated to be 35% of CIF, which is $ 35 million. This works out to be a mere $ 3 per kg in terms of import CIF and $ 1 per kg in duty.


Weight-based import duty

The importers' ability to circumvent the duty payable based on value has always been a problem. This issue could be resolved by levying the import duty on motor spares based on weight, which is not falsifiable. Based on HS Codes, there could be three rates, the lowest for mechanical parts, a mid-rate for body parts and the highest rate for electronic parts. Any import of mixed HS codes would be liable for duty at the highest rate. This way, the Government would be assured of reasonable revenue collection at point of entry.


Hand carrying parts

It is estimated that around 650 traders fly between Singapore, KL and India weekly. Around 200 traders travel over 50 times per year. Each trader will bring in around 60kg per flight. The levying of weight based duty being strictly imposed at the airport could close this window of spare part imports circumventing import duty.
Vehicle import ban and the environment

The improvement in air quality during the periods of COVID-19 induced 'shut down' was dramatic. Over 70% of the total environmental pollution in Sri Lanka is caused by motor vehicle emission. The ban on the import of motor vehicles could be used to bring in legislation to enforce the compliance of EU6 exhaust emission compliance with all vehicles imported henceforth. Given the import ban, this announcement would give all importers time to comply with this legislation when the ban is lifted.

Further, the Government could consider import duty concessions for electric vehicles under HS Codes 8703 (Motor Cars), and even a ban of motor vehicles that are powered by Internal Combustion Engines (ICE) and non EV under this HS Code. The arguments supporting this recommendation are;
The size of Sri Lanka makes us ideally suitable for EVs and the current generation EV can make most trips within Sri Lanka on a single charge
Our ability to harvest solar power can be used to charge these vehicles
The cost of EVs has reduced drastically and is now very close to the cost of a conventional vehicle
EVs require much less maintenance than a conventional vehicle


Reason for congestion

The table shows the reason for congestion in Colombo as the rapid increase in private vehicles within the city. This has caused the average speed of travel within the City of Colombo (as estimated by the University of Moratuwa) to drop to 8 km/hour in 2020. It is estimated (by the same source) to decline to 4 km/hour by 2035. The University of Moratuwa has estimated the cost of traveling a km at Rs. 46 in 2020 and the economic resource cost of mobility at Rs. 1.8 billion per year.


Policies targeting congestion

The above data shows that congestion needs to be targeted immediately. The following recommendations could be considered as strategies to immediately target the reduction in congestion through limiting the growth and use of private vehicles within the city of Colombo.
Implement a city entry tariff, for all vehicles entering the city via the eight city entry corridors
Establish privately funded (PPP based) multi story parking at all city entry points
Establish intra-city electric busses that run shuttle services from the city entry points, via PPP based private funding. The many international environmental donors may assist the funding of these buses and further incentives through 2X tax deductibility of investment could drive the initiative being funded by the private sector.
Establish a two tired revenue license scheme that makes peak travel by private vehicle more expensive
Digitisation of traffic management, signal coordination, incident management and law enforcement
Discourage city parking though prohibition of road parking and only allow parking in multi-storey car parks that have already been initiated.


Future mobility

Globally, mobility is in a state of disruption. Customers are preferring Mobility as a Service (MAAS) to owned mobility solutions. The automotive industry is facing severe competition by new entrants from the tech industry. The industry has accepted that mobility will be through Autonomous, Connected, Electric and Shared vehicles (ACES). Around 70% of an Electric Vehicle (EV) will be the cost of its battery. EV batteries are mostly Lithium Ion (LI). LI batteries can use Graphene, a mineral available in Sri Lanka.


Sri Lanka to be a global player in sustainable mobility industry

Sri Lanka should actively seek foreign investment to assemble/manufacture LI batteries, (Battery Energy Storage Systems – BESS) locally.

Since the LI battery is such a large and intrinsic component in an EV, a LI battery assembly plant could attract EV assembly plants to Sri Lanka.

The Hambantota Port, Mattala Airport, and the ability to harvest solar power in this region strongly support these strategies. In order to facilitate this, Sri Lanka should permit the testing of autonomous vehicles under monitored guidelines.

Sri Lanka should also look at attracting investment to recycle LI batteries locally, as there is no recycling plant in the Asian region.


Repositioning of automotive dealers

Globally, the automotive dealership is facing disruption. With mobility transitioning to the MAAS model, and vehicles moving to ACES, the entire automotive industry is shifting from a B2C model, to a B2B model. The customer of an automotive dealership was the commuter. The commuter is now the customer of a mobility service, and the customer of the vehicle is the mobility service provider. The industry needs to prepare for this shift.

The automotive industry in Sri Lanka has significant investment in brick and mortar infrastructure to facilitate the B2C relationship. These investments could be liquidated as they will not support the future business ecosystem.

The industry has also large investment in after sales service. This infrastructure should be reconciled and limited. EV's have less than 20 moving parts compared to over 20,000 moving parts in a conventional vehicle. Hence, the EV will require much less maintenance.

The tech content in vehicles will increase significantly and the industry will have to retrain staff to adapt to this.


Conclusion

This article argues that the budget strategy of the Government positions Sri Lanka to shift from being a country that imports around $ 1 billion worth of automotive products and further imports around $ 3 billion as fuel for these products, to a country that exports LI batteries and EVs, and imports significantly less fuel. Sri Lanka could be a country that sets standards in pollution and congestion. The following policy recommendations, could drive this;

All vehicles imported to comply with EU 6 emission standards

Encouraging all vehicles imports under HS Code 8703 to be EV, and discouraging all vehicle imports to be ICE.


Introduce a City Entry Tax

Introduce a two tired revenue license scheme, so private vehicles traveling during peak hours pay more as a deterrent.

Multi storey parking at city entry points

Limiting parking on the streets within the city

Introducing electric intra city shuttle busses from the city entry point to the city centre

Allow monitored testing of autonomous vehicles

Encourage the assembly/manufacture and recycling of BESS in Sri Lanka

Encourage the assembly and export of EVs in Sri Lanka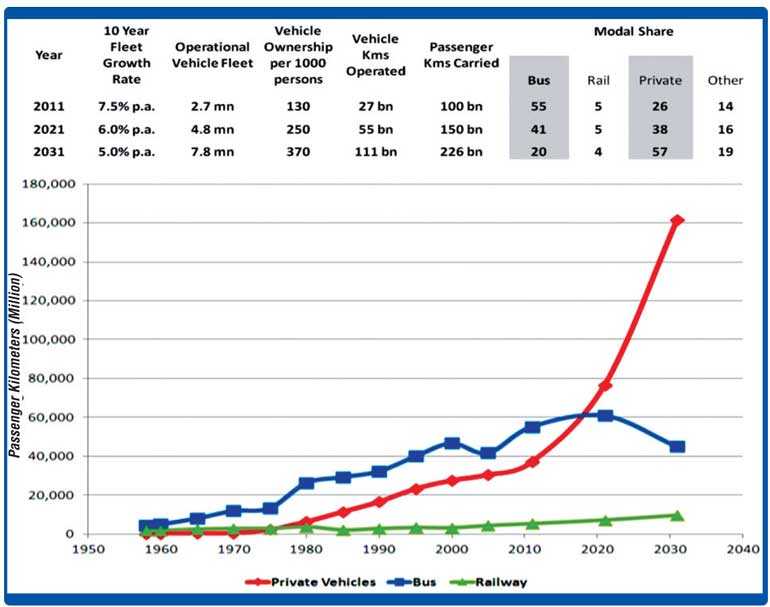 ---
[The writer is a Co-Founder of Innosolve Lanka Ltd, a start-up dedicated to introducing sustainable mobility solutions in Sri Lanka. He is an economist by training with wide commercial experience, including 20 years in the automotive industry. He belongs to the alumni of Harvard Business School (OPM53).]
---