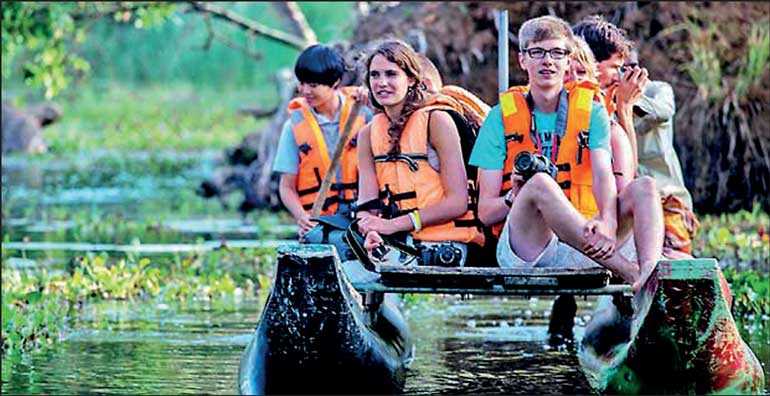 ---
In the past, Sri Lanka has focused on increasing the number of tourists coming into the country and showcased the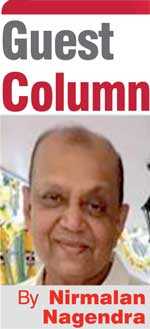 increase in tourism without much concentration on the growth of our economy in retrospect. Lonely Planet listed Sri Lanka as the number one tourist destination for 2019 whilst Sri Lanka simultaneously boasted of 2.2 million tourists at the closure of 2018. None of these however focus on the economic growth brought in. To put it simply, there wasn't much of economic prosperity as a majority of these tourists coming in were backpackers with a weekly spending budget of less than $ 500. The question however lies in why doesn't Sri Lanka attract tourists with a higher spending power?
A closer look at the issue
Upon closer inspection and analysis, it was concluded that Sri Lanka does not attract tourists with higher spending power who are willing to spend more than $ 300 per day. This is largely due to our country lacking the proper infrastructure to support this level of tourism and the free availability of 'affordable' resources as opposed to having more high-end facilities in the country.

Let's take a step back and analyse this situation through the eye of a potential tourist. There are currently limited direct flights connecting large countries to Sri Lanka. Any potential visitor must predominantly select between Etihad, Qatar Airways or Emirates when flying to Sri Lanka from North America and Europe, resulting in sometimes lengthy transits before arriving at Bandaranaike International Airport. After a long flight, guests are then succumbed into a six-hour drive should they wish to visit the north of the country or another six-hour drive should they wish to visit the south. The lack of better roadways and alternate methods of travel in Sri Lanka leaves guests only the option of travelling on sub-par roads, adding exhaustion to a tiring journey.
Limited qualifying luxury villas and 5-star accommodations in Sri Lanka
Sri Lanka can currently accommodate guests in up to 4,200 five-star hotel rooms with a total staff count of 250,000 to serve these tourists, out of which only 250 rooms belong to luxury boutique villas and hotels that cater to clients on the higher spectrum of spending power.

Room rates in the Cultural Triangle, North, South and Central regions offer half-board accommodation at a rate of $ 90 (Rs. 16,167) per double room. Once taxes are deducted, the hotel is left with Rs. 12,442 from which once Rs. 3,200 is reduced for two breakfast and dinner meals, the hotel is ultimately left with only Rs. 9,242, which doesn't provide much of a profit margin for a hotel and the industry to sustain profitably, much less allow the hotel to provide a great customer experience through constant innovation.
Looking ahead and getting proper infrastructure in place
To attract tourists with a higher purchasing power, Sri Lanka must not only grow in number of luxury hotels and villas, but also take an initiative to develop our infrastructure. For a tourist to visit the country, they must at times spend lengthy transit hours since we do not have a direct air carrier who flies directly from America and Europe to Sri Lanka. The many hours spent on transit coupled with the many hours spent travelling to various locations around the country from the airport isn't attractive for potential tourists.

Even though Sri Lanka's road infrastructure is yet to reach groundbreaking heights, the Government has taken the right initiative through the Megapolis Ministry that aims on developing roads, railways and the landscape of the city by 2030 with a marina, a cruise centre, a waterfront promenade and housing for an estimate of two million people.

In addition to roads, railways and the development of the megapolis, Sri Lanka must also look at alternative methods of domestic travel. Currently there are only a few providers offering domestic aircraft carriers, with two of them being large conglomerates in the country. However, these aircraft carriers can only accommodate eight passengers per flight and come at a very high cost making this an unattractive mode of domestic transport, despite the savings in time.

For tourists looking to visit Sri Lanka and spend a vacation here in luxury, either basking in the misty hills or travelling in the north getting to know about part of our heritage or even enjoy the Southern sea, Sri Lanka's level of infrastructure and support facilities aren't attractive enough. Having to travel for six hours to reach the north or south after a tiring plane ride or having to charter an expensive domestic flight with limited travel availability due to their limited flying hours simply isn't attractive enough to bring in tourists with higher spending power. To bring about economic growth through targeted tourism, it's time Sri Lanka began developing our urban cities, infrastructure and value added services to attract the right clientele.


The writer is an accountant by profession turned Head of Operations. He possesses over 30 years of expertise in the hospitality industry including 20 years of strong financial administration at five-star hotels. His expertise is spread throughout his various stints in various regions around the world including USA, The Caribbean, Middle East and Singapore as well as holding the position of an operation and commercial oriented Director of Finance, with a wealth of business experience. He is a highly result-oriented professional, who believes in cohesive work environments and team work. He is now retired and consults professionally to a leading international consulting firm, whilst residing in his home in Colombo. You can contact him on [email protected])