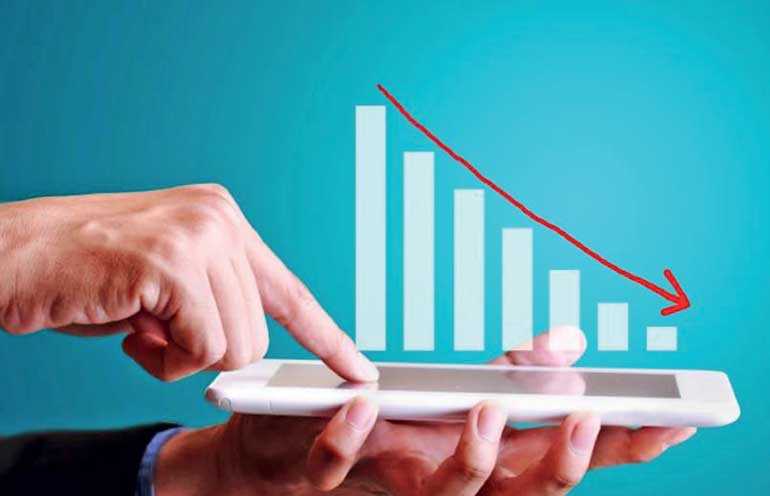 Well-meaning efforts to reduce costs often backfire because brand building essentials can get axed first. It is important to cut using a scalpel rather than a cleaver
Even the most cursory look at the headlines over the past few weeks reveal certain trends. The falling rupee, rise in fuel prices and other financial factors have dampened consumer sentiment.
The latest business confidence index is reported to be at 101 which is well below this year's average of 112. The score on economic optimism is at its lowest in five years. Only 8% of corporates surveyed expect the economy to improve in the next 12 months. Around 15% of them expect an improvement in their sales volumes. Rising unemployment (4.5% in Q1 '18 vs. 4.1% in Q1 '17) and a six month high inflation rate are also affecting the consumption landscape. Unsurprisingly, many business groups are already feeling the pinch, if one were to glance through their quarterly reports.

When things are fiercely competitive even in the best of times, how do the coming tough times affect consumer-facing brands? There are many categories that actually owe their origins to tough economic times. Most notably, cosmetics got a great boost during the Great Depression. There is no reason to not invest in building brands.

The Harvard Business Review states, "Building and maintaining strong brands–ones that customers recognise and trust – remains one of the best ways to reduce business risk. The stock prices of companies with strong brands…have held up better in recessions than those of large consumer product companies with less well-known brands."


Brand building during tough times – Easier said than done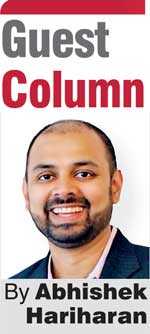 In a piece in the Financial Times following the recession of 2008, Steenkamp and Dekimpe write, "In recessions, shoppers have a natural tendency to switch to (cheaper brands)…The logical thing…to do is to counter this tendency by either lowering their own price, or by offering sufficient non-price reasons (brand image, functional performance) to incentivise consumers to buy their brands. Our research, spanning more than two decades of actual marketing behaviour, reveals that most brands do exactly the opposite."

So, what can brands do to survive through and continue to grow in tough economic times? Brands can undertake two kinds of activities to add value to consumers' lives – price-based and non-priced based interventions.


Price

Pricing and price reductions have always been a tricky matter. Appropriate price reductions can often unlock increased sales and growth. If not used judiciously, price cuts can conversely affect a brand's image, lowering its quality perception.

During a lean period, brands can convert a judicious price cut to a win-win situation. The consumer sees a more understanding side to the brand without necessarily negatively affecting the brand's premium-ness or quality perception. The key question to be answered here is: How can your brand reduce price to protect market share and yet energise the consumer base?

As for non-price based interventions, brands have a couple of options they can resort to. These include:


Driving product functionality

A product that simply does its job as promised can actually be a strong source of value to the consumer who is looking to make every purchase count. What better time to highlight how your product does its job – better, faster and easier than the competition?

Rearticulating how your brand's functional benefits can add value in tough times can provide a plank to build volumes in the short to medium term. In what new or different ways can your brand define and deploy its functional promise so that it can add value to consumers' lives in tough times?


Rewarding loyalty

Investments made in the product and brand in the not-so-tough-times have created a cache of brand equity and loyal consumers. Rewarding them is a good way to retain existing user base in tough times.

Offers that reward repeat purchase or targeted communication through existing databases offer efficient ways of building volumes in a dampened environment. How can your brand reward its loyal customers and build the business in the process during these tough times?


Tapping into niches

Does your brand have any small ponds where it is the big fish? It's time to exploit them. A low-spend period might be a good time to find some relatively untapped niches and benefit from disproportionate gains in relation to the investment.

A particular geography, a retail chain or use-case can be specifically activated to get some business gains at a better strike rate than a generic activity. Can you identify high potential, strong niches that you can activate for volumes and profits even in tough times?


Leveraging the power of owned and earned media

A brand or communication activity that, apart from having the brand message, actually offers a moment of respite is always welcome. Consumers don't mind a brand message if it also offers positivity, hope, excitement or humour along with it. They are even happy to pass such a message forward.

You don't need to spend on a big or glamorous production. A smart idea that taps well into human emotions can be deployed on owned media channels at a low cost. The benefit accrued from this is increased brand recall and stronger brand associations, without the level spends associated with a mass media campaign. How can you use your owned media to engage consumers? What low-cost yet high-impact ideas can work to drive up the worth of your earned media?


Focusing on the essentials

Well-meaning efforts to reduce costs often backfire because brand building essentials can get axed first. It is important to cut using a scalpel rather than a cleaver.

Think about your business essentials before slashing spends. Cutting down investments into CRM, consumer research, and brand communication may seem tempting, but these cuts can often have the opposite effect – hurting your brand and business in the long term.

Think about which brand building activities warrant a doubling down on investments even in tough times.
(The writer is Associate Vice President and Head of Planning at MullenLowe Sri Lanka and can be reached on [email protected] for discussions on how brands can add value to consumers' life.)