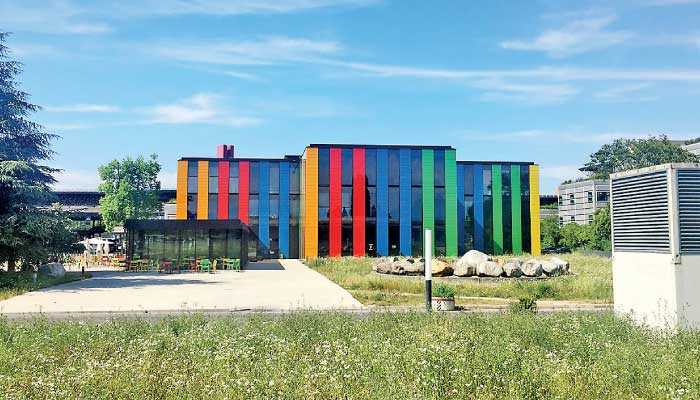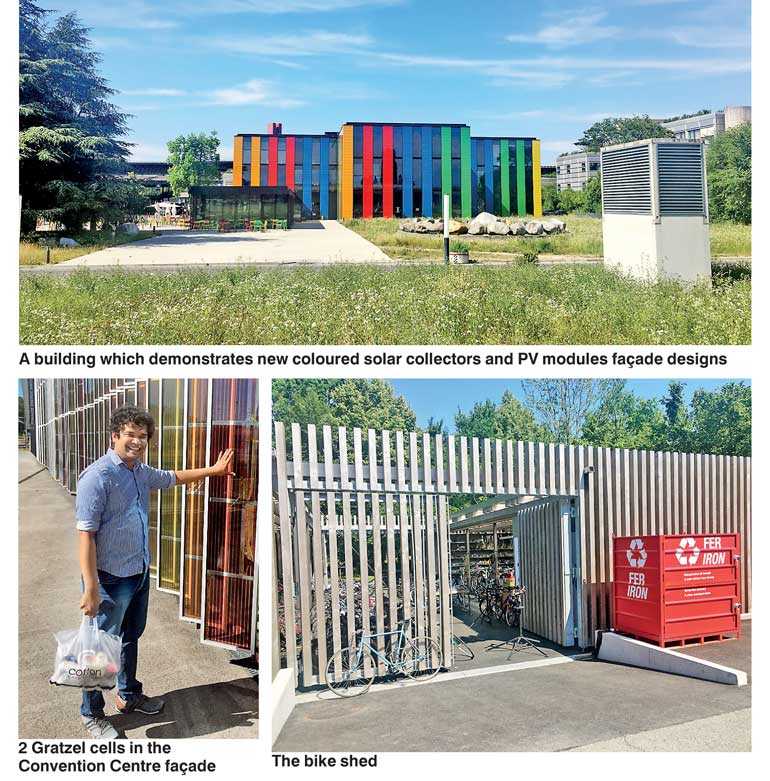 This is all about an experience but more so placing on record an experiential learning. Those who read this may take their own interpretations or reflect with more questions. I am giving a perception I do value.

Landing in Switzerland coming from Sri Lanka for a change I felt like a big brother. Usually this is not an experience Sri Lankans can have unless you are a frequent flyer to Maldives! My country is bigger than yours and there was no feeling of a citizen from a small country which meant that I should not be cowed about! We also have numbers to boast of (or worry about?!) comparing 22 million to 8.4 million Swiss.

Well, the rest of data really puts you in place! The relationship between the Sri Lankan Rupee and Swiss Franc (CHF) is like David and Goliath and that limits seriously your purchasing aspirations. Consistently the world's No. 1 country in the Global Innovation Index, I still have the visuals of proudly Swiss Made analogue watches on billboards as you move to get your passport stamped after disembarking.

Even though the mobile can give you the accurate time, the Swiss have been able to keep their watch industry thriving and with even dedicated Museums (Philippe Patek museum in Geneva) to showcase Swiss design talent. Quality in design and aesthetic appeal can preserve institutions even perhaps well after their technical age of relevance – they are not simple watches but monuments for displaying time.


Star-class sustainability mindset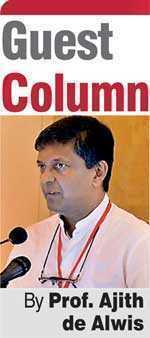 My time was spent within the confines of a technical university EPFL (Swiss Federal Institute of Technology Lausanne) presently ranked 22nd in the global scale (QS rating). I do not dare open my rating for discussion. The metro stopped next to my place of stay at the University and I could directly step into it from the platform.

Bikes go in and come out of the train with passengers. Bikes to hire over the web are evident and 80% of the commuters to the campus are soft mobility converts. There is a repair shop dedicated to bicycles and all facilities are provided within for anyone to come in and get their bikes repaired by themselves for free. Of course you can outsource your problem to a technical support available but then it will be at a significant cost. So all students are competent in repair work and a skill aspect goes up a notch in the community.

When I met the Head of the Energy Group (Prof. Scartezzini) he told me that the campus is planning to ban cars in the near future. Now there would not be any agitation over car permits at EPFL for sure. The campus has 15,000 m2 of PV panels on its roofs, triple glazing in buildings (dating back 30 years or so), no hot water in washbasins, ecological green spaces (no electric lawn mowers and when the need arrives sheep do the honours). EPFL is really a campus operated with a sustainable mindset and all its practices are star-class well worthy of emulation.

An aspect I learnt was their interest and commitment towards low carbon transformation. The entire EPFL is cooled and heated from a heat pump system utilising water from nearby Lake Geneva. I also noticed their reluctance to use air conditioning even though the temperatures were in the 30s (centigrade).

At EPFL, research was quite visual as they appear to put into practice what they are doing transforming the university to an experimental lab. Prof. Scartezzini has the idea that university is a mini-city and that definition allows you to reach for scale from your own confines. You walk through spaces and scientific comments greet you, not absurd graffiti!

One research of developing paint to coat train wagons gave me a lesson. The development of the paint had been with a view to reducing the air conditioning load. Upon inventing the paint they have identified that passengers within cannot use their cellular phones and after another back to the drawing board – voila! Another major development.

What is interesting is a simple requirement had been converted to a highly-advanced development and then the final result – saving of operational expenditure, gaining of advanced scientific knowledge, etc. All the more sweeter is the researchers have based their search along the attributes of a butterfly Blue Morpho – true biomimetic research well in tune with an eco design.


EPFL's Convention Centre – A world's first

Famous scientist Michael Gratzel heralds from EPFL and his award-winning invention of dye sensitised solar cells adorn the façade of EPFL's Convention Centre – A world's first. And Gratzel was trying mimic the leaf! Go to the university bookshop and you will find a G-cell based haversack for sale. 100% electricity used by EPFL is from renewables.

You find that the EPFL Convention Centre has a design of its own with the integration more emerging energetic technologies. The entire centre rests on 30-metre-deep geothermal pillars – a design of EPFL's Soil Mechanics lab. Passage of heat transmitting fluids in these pillars exchange heat of the ground with the building. The sanitary hot water used is generated by heat produced by the fridges, one option among a few, and heat is 100% renewable. I was quite happy to see food waste being turned into biogas and there were vehicle powered by biogas operating within the campus.

Even in the plenary room natural light is made use of. The researchers at EPFL including one Sri Lankan were analysing and modelling cities of multiple countries. While Dasun who specialises in distributed urban energy systems was showing me around the campus, his model analysis for Lund in Sweden was running in the cloud!

Dasun's modelling repertoire involves Hemberg, Geneva, Bern (Swiss) Lund (Sweden), San Francisco (USA), Nablus (Palastine), Dubai (UAE), Turin (Italy) – Any message for the CEB? As I heard, four more Sri Lankans are making excellent showing in Computer Science.


Tackling local issues with world-class solutions

The lesson in this short sojourn courtesy of EPFL of course is to understand you tackle local issues but produce world-class solutions and develop cutting edge abilities. Your system is your laboratory and the mind is about finding the best solution there is – not a one of approximation.

I can see why even the Germans rate Swiss efficiency to be better than theirs and I do have some experience of the former. While we have been able to snatch defeat from victory as well as defeat subsequent to victory, the Swiss demonstrate the way forward.

I listened to why Swiss came up with the CERN – the largest laboratory in the world! And they pumped in money when they had much less and more issues subsequent to the world war. They invested to keep their talent in the country and today CERN draws in plenty of talent with many Nobel prizes and as the birthplace of the touch screen and the World Wide Web. A lesson in investing wisely and not asking for subsidies and handouts but taking charge of one's own destiny.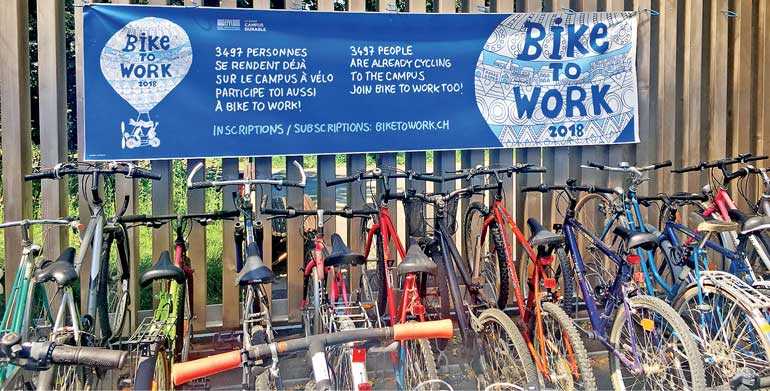 Swiss pride

A short journey outside the campus, the social event of the conference was taking all of us to a UNESCO heritage site and you may be initially excused for thinking of seeing ruins and medieval fortresses – no, the visit was to Lavaux vineyards which is the UNESCO heritage site – a location with stunning scenery.

Families who were growing and producing vines were able to show 1,300 years of lineage and located alongside the Lake Geneva they speak of moving their village after a tsunami. Tsunami without a sea and by the side of a lake – that has happened due to a part of mountain crashing down to the lake around 560 and that had created a 10m high wave! While they served wine I contended with reminiscing about 150 years of Ceylon Tea and thinking that the estate where Taylor started it all for Ceylon is not even in a popular tourist trail back home.

It was evident that the Swiss are proud of their cows too in addition to their watches. Well you receive your visa in Colombo and the courtyard stands a big sculpture of a cow! I cannot imagine what our Sri Lankan embassies are showcasing!? Your take-home memorabilia are of course various types of happy cows! And cowbells (kuhglocke) quite elaborately decorated.

Of course one is reminded that world's No. 1 food industry is based in Switzerland when among displays of watches you see Nespresso designs. It was also evident that they love their cheese when fondue is a national dish, reminding anyone of their past too. Fast food is mainly for visitors and they want to know from where what they eat comes from and they prefer the produce to be from within, having trust on how they produce. Of course the Swiss revolutionised chocolates by adding milk and we all have a break at times!

To me the most important lesson was EPFL's sustainability mindset and the emerging social innovativeness; Switzerland did portray a country with four languages – a polyglot paradise perhaps; a style of architecture which now they speak out to the outside with – modern architecture; research culture that solves local situations but results in globally best solutions; an attitude as demonstrated with CERN investing for the future; a country of a few million people in a small land mass that has managed to scale the development ladder effectively. I must admit I did not see the vaults of famous Swiss banks! Merci!