As we are into the third month of the pandemic, it makes sense to take a step back and reflect at the lessons learned and what must be carried forward for the balance part of the year whilst some we just leave behind.

A point to note is that already some supermarkets have stopped the practice of washing hands in the backdrop of two COVID-19 clusters – the Navy and returnees from overseas crossing 1,800 cases and 11 deaths to date in Sri Lanka.


Tough time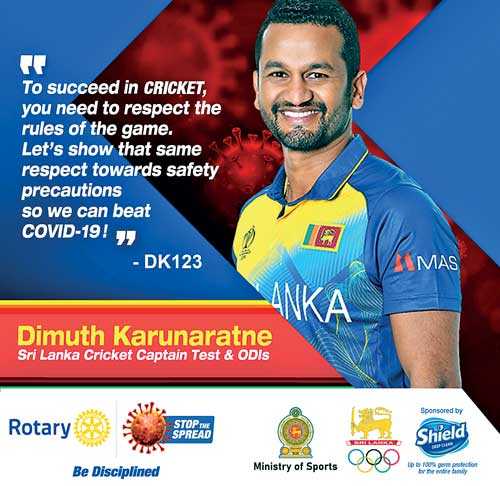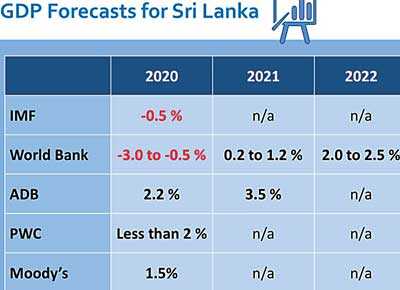 For many professions the lockdown was a tough times from a personal and professional perspective.

For some of us, it has been the most productive time period where eating habits were disciplined and exercise routines were balanced with proper sleeping patterns. For the more aggressive workaholic, it was a time to once again sharpen our skill set and be ready for the challenges in the new normal.

Let me share some key pickups for a Sri Lankan marketer.


1) Data and learning mind

This is the most valuable trait that got polished during the last eight to 10 weeks. Each of us, as practicing marketers, anyway have a learning mind. The logic being that the consumer we target is continuously changing and if we don't change we lose the consumer.

What was interesting to see in relation to COVID-19 was how different countries managed the situation in their own unique homegrown way. The strand in Brazil had a fatality rate of 14.7%, in the US it was 9.6% and India 3.7%, whilst in Sri Lanka it's at 0.8%. Whilst practically we can refer to the virus as a different strand, in the world of medicine it is not proven.

If so, then the reasons for this swing could be from theories of natural immunisation patterns in a country to strategies adopted by policymakers for the containment of the virus medically and behaviourally.

What is interesting to note is the deep-rooted data analysis and the learning mind of policymakers that was practiced. Apparently Sri Lanka practiced the upgraded version of mosaic strategy that was used by the Government of Israel for tracing a COVID-19 patient and then isolating for treatment.

We see a similarity to practices we implemented in our companies in the months of April and May. We had to throw away the old nuances of running a business and be absolutely focussed on the new sensitivity to 'protection from germs' and being technologically strong to find a consumer and deliver our product. It forced us to go back to the fundamentals of data gathering (from multiple sources) and thereafter analysing them for predicting the response strategy for businesses.

To be honest in April we saw a 23% volume growth and in May we closed the sales cycle two days before the end of the month as demand was good. A point to note is that research reveals that 62% of households have tried new brands due to availability issues. Now the question is how many can be retained.


2) Inspire or shut up

One of the key principles of the lockdown period we in marketing followed was that either we 'inspired' with what we uttered or if it did not add value, then we should just shut up. The reason being that past success or 'the aura of the so-called business heroes in our companies' did not matter in April and May as the world was crashing.

Logistics, access to markets and cash collection had come to a grinding halt. What was required was to see how to drive revenue and keep the business alive to pay the salaries and bills. So, in the boardroom the 'marketer' became the mover and shaker as he was the closest to the consumer. The leader who excelled was the person who 'inspired' rather than those who gave excuses and kept highlighting road blocks.

Our job as business leaders was to identify this 'new talent' and then give them the freedom and responsibility to get on with work. Now that they have performed in the last two months we must nurture them for continuity of their performance.


3) Fearless and warrior mentality



An interesting observation we saw in the company was that the 'new performer' that had earned respect from the team was the person who was 'fearless' and who was not scared to try new things. He went to the marketplace and was driving distribution. He was not shy to be a salesman, shelf stacker or be the deliverer of goods.

Whilst being a marketer by designation and job responsibility, the fact of the matter was that the new leader we saw was a 'warrior' in his DNA. He kept his immunity up with vitamins and koththamalli, was also respectful to wear a mask, but he was passionate to his task.

I am sure you would have seen this new type of leader in your company in the last two months. Monitor them and reward them so that the behaviour will become the new normal in the company.


4) Remote working

Some companies that had this practice of 'remote working' pre-COVID-19 had no issues, but for some of us that have not done this, it was a new skill that had to be mastered.

Some of us found ourselves in unfamiliar ground as we are used to making others feel our personality and charisma at meetings. Especially in the world of marketing we like to touch and feel the warmth of a partnership but we now had only a tab in front of us and we are staring at it the whole day.

But we learned, and thereby learned the art of making an impact and dealing with ad agencies, research agencies and media houses. Let's accept it, it was a strain on our eyes but now it has become the 'new normal'. Some companies have already said that they will return to office only in 2021.

I guess 'transformation' is the real test of leadership. Many of us have learned this new behaviour and have dived deep into the concept of remote working. New policies have come to play and in fact we have become very efficient.

Let's accept it, it's tough to handle pre-production meetings with ad agencies, having sales conferences via Zoom, Microsoft teams or BlueJeans platforms. But now we have learned to transform. Let's keep this behaviour curve going.


5) Safety or die

This was the first time we as marketers have been faced with a bipolar situation – be safe or you die. If you have worked on the field during the LTTE terror times to the tsunami and then the Easter attacks, we in marketing have always been able to ride the wave with some degree of bravery. But this time around where daily we saw people dying and people being taken to IDH whilst the world was falling apart with 350,000 dead and over six million contracting COVID-19, it was a tough challenge to come to terms with.

Starting from wearing masks at a supermarket, practicing social distancing at a customer meeting and then washing hands when entering a facility are tough 'new normals' to practice. But we have adopted and we have moved back to drinking koththamalli to steam installation and bathing with kohomba, which are deep-rooted family customs that have re-emerged. Those who adopted have become strong, leading to a bold front at the office end.

Whilst Sri Lanka is relatively safe with 1,800 impacted and 11 dying from the lethal virus, we have also become conscious of our workers irrespective of the extra costs that it has gobbled up. I guess this will become a new KPI for a modern-day marketer in his annual appraisal.


6) Invest on digital and link to buying

Whilst the reality pre-COVID-19 was that only 1% engaged in e-commerce, the post COVID-19 situation was that it has moved up to 25%. The COVID-19 pandemic has driven the rapid adoption of digital technologies across companies. It has become the most important strategy to stay real. Real-time remote actions have replaced manual performance and unless we change our business model we will lose customers. Hence marketers who considered 'going digital' to be someone else's job or just to remain hip will have to realise to allocate money and invest so that in the event of a second wave in Sri Lanka due to the two clusters – Navy and returnees – we as a company will not be stranded like on 20 March.


7) Be ruthless

This is a tough thing to practice given the Sri Lankan culture, but we have no option. Go into the political and mafia circles in your company that have plagued its growth. Break all of the company to a performance-based culture. You will never get this chance again to do this.

Take away the fat and make the company trim and fit. If you give into flak, it adds to the fat layer and then you will one day find it hard to survive in the marketplace that is shrinking. Already 30% of the blue collar workers have lost their jobs as per the Labour Commissioner. Another set will be unemployed at the end of June based on the announcements made by corporates. Given their environment, the buying power will come down and companies, if not trim and fit, will find it hard to survive. Be ruthless and take tough decisions.


8) Macro trends

Whilst we are driving our business with ruthless focus, we must monitor the global trends. The Central Bank says that Sri Lanka's GDP growth will be around 1.5% in 2020 but World Bank says it will be -0.3%. This data is interesting as in 2019 we had registered a growth of only 2.3%. How come such a disaster on exports, tourism, remittances and industrial output can have only a swing of 0.7% as per the Central Bank?

This is why we must monitor all retail panel data and consumer panel statistics. Retail panel data is not yet working in the market but many other types of data is being circulated. Read and pick up the vibes as the marketplace is changing. Past success and failure is no more a yardstick to plan the future.


9) Serve the community

During the lockdown, my mind went through the education accolades and professional achievements that I experienced. Then I realised that all these were part of history as the world was falling apart. Then my mind got clearer where I challenged myself on how I can support the policymakers to manage COVID-19. On 3 April with the total country in curfew we conceptualised a project termed 'Rotary: Stop the Spread'. The first phase was to communicate the 'new normal' from wearing face masks, social distancing and hand washing. We tied up with the Sri Lanka National Olympic Committee (NOC) and secured the top sports persons of Sri Lanka from award-winning Youth Olympic athletes like Parami Wasanthi to the fastest man in South Asia Heshan Malik together with Sri Lanka Cricket Captain Dimuth Karunaratne and top international cricketer Angelo Matthews to talk about the new normal.

Thereafter Sri Lanka Rugger Captain Omalka Gunaratne and South Asian Gold medallists like Thilini Hendahewa came into shouldering the campaign so that attitude change could happen.

Thereafter Rotary, the best service organisation to implement projects across the country, was convinced to drive the project via the 2,000 Rotarians, 5,800 Rotaractors and 6,000 Interactors. With the project being driven at a national level the 'safety guidelines' developed by the MOH, WHO and GMOA were shared across the possible organisations that can spread the COVID-19. This included shopping malls, banks, State institutions, saloons, pharmacies, supermarkets, etc.

The Rotarians gave the lead by providing hand washing stations to putting up hoardings across the country. From 1 July (next month) all Rotaractors and Interactors will extend their service to support Sri Lanka policy to flatten the curve. A project started during curfew is now a national project which is a nice feeling to have. To make this new normal behaviour systematic, together with the Sri Lanka Standards Institute (SLSI) we launched a certification called 'COVID Control Environment'. As we speak the award-winning Presidential Export Award winning company Trellerborg, which is the highest net foreign exchange earning export company, is the first company to have gone through certification and to be awarded. I guess Trellerborg might be the first company globally to have this accolade globally.


Conclusion

The time has come for us to ask what we can do for the country and not what the country can do for you. It's up to us to use the pandemic situation to remodel our companies and reskill ourselves to the new world order. If we don't we will die.
(The writer can be contacted on rohantha.athukorala1@gmail.com. The thoughts are strictly his own views.)