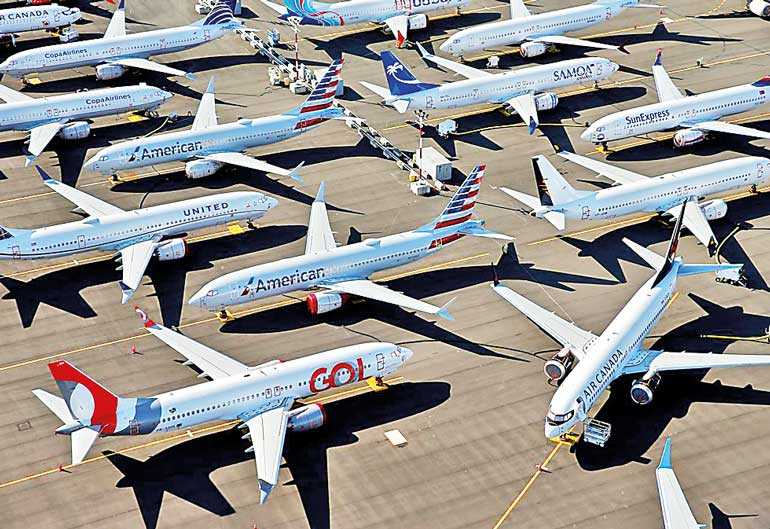 The airline industry is going to witness a fair share of consolidation over the next few years - Reuters
---
Crystal balls are murky things, and predicting what is ahead for the next decade is fraught with pitfalls. This is especially true in the aerospace industry as there is so little history to go on.

As readers of this column are aware, the airline industry as we know it came into existence only in the 1960s, with the advent of the Jet Age. Since then it has changed beyond belief at some levels, although it remains very similar from other perspectives.

Let's look at some of the major issues that will affect the industry in the coming decade:
Oil – Price, supply and emissions concerns
Airlines – How will they adapt to new realities?
Aircraft – What changes are we likely to see?
Airports and infrastructure – What are the likely changes?
Distribution systems – How the public buys airline tickets is likely to change radically
We will look at each of these issues in some detail as we try to get an idea of where the industry will go in the coming years.
The price of oil

The airline industry was shaken to its core by the oil price rise of the 1970s. The instability of fuel prices since then has had a huge effect on airline profitability. Fuel accounts for anywhere between 15% and 40% of an airline's costs, so the entire industry is hostage to the price of this precious commodity.

The first decade of this century saw the highest oil prices ever recorded.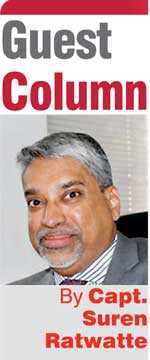 After peaking at $ 160 a barrel in June 2008, it plunged to $ 54 by December of that year. Volatility continued with the price reaching $ 100 within 18 months and hovering in that range for over four years. Another plunge to below $ 40 in December 2016 was followed by (relatively) stable prices in the $ 55-65 range since then.

With increasing tension in the Middle East and US shale oil production making America a net exporter of oil, many certainties no longer exist. Iran's production is mostly throttled due to US-led sanctions, but the rest of the Gulf is still a huge supplier. Iran effectively controls the Strait of Hormuz, through which much of Asia's oil still travels.

In the short term, price 'hedging' (a dirty word in Sri Lanka after the CPC's attempts at doing so) is about the only tool that airlines have to cope with this volatility. Whether tensions will cool and shale oil production leads to stable long-term prices is something that we can only speculate about right now.

Biofuels hold promise, but without a huge investment in research and development, they are unlikely to be a viable alternative for the foreseeable future. However, that is not going to prevent the 'green lobby' from continuing to campaign against non-essential flying. This movement has just taken hold in northern Europe and could gather momentum or just fizzle out.
Airlines

Consolidation is likely to be the feature in the coming years. The US industry has done so successfully, with the 'Big Three' legacy airlines (American, Delta and United) plus Southwest Airlines largely controlling capacity in North America. This has not led to a monopoly-pricing situation though, as there are enough smaller airlines (mostly Low-Cost Carriers or LCCs) to cater to the cheaper end of the market.
Europe

Expect a similar situation to unfold in Europe, with even the most recalcitrant governments (such as Italy's) being unable to prop up failing national airlines. With the likes of Air Berlin, Thomas Cook, Germania, WOW (of Iceland) and XL (France) no longer flying, the industry has already consolidated to some degree. EasyJet, Ryanair and Wizz are already three of the world's largest LCCs – we will see them grow and face more competition.
India

Asia will continue to be dominated by the LCCs which will be the main engine of growth. Full-service carriers will struggle to survive in this competitive market. Kingfisher and Jet Airways of India are examples of two that failed. India's lively market will see more competition as Indigo tries to establish itself as the region's dominant force. SpiceJet will be a contender, but whether Go Air and the other Indian LCCs will survive the intense competition remains to be seen.
Far East

Cathay Pacific will be the canary in the coalmine of Asia's legacy airlines. Not backed by any national government, facing political unrest at its home base coupled with fierce competition in all its markets, Cathay has lost its CEO and will face further turbulence in the coming years.

Hong Kong is due to be politically absorbed into the mainland 50 years after 1997 – the halfway point is approaching rapidly. China's three gigantic flag carriers (see previous FT article) and a host of smaller LCCs are all competing with Cathay for the same traffic.

How long Asia's bloated money-losing flag carriers such as Malaysian Airlines, Thai International, Garuda Indonesia and Air India can survive will remain to be seen. It is more than likely most of these will wither away, to be replaced by LCCs that will carry traffic at no cost to the national treasury.
The Gulf carriers

The Gulf carriers, which developed mega-hubs in their desert cities, have begun a program of rationalisation. Abu Dhabi's Etihad Airways was the first to accept that the field is too crowded and has begun restructuring, cancelling orders, retrenching staff and rationalising routes. Qatar Airways has proven to be resilient, but the continuing blockade of its airspace and denial of traffic rights has affected its bottom line significantly.

Emirates, the giant of the region, continues to be profitable, but has slowed growth dramatically. With the upcoming retirement of its A380 fleet, Emirates will be decreasing capacity, which should ensure a healthier bottom line.

An escalation of tension in the Gulf could, on the other hand, have a catastrophic effect on these airlines.
Labour relations

Industrial disputes are likely to come to the forefront in some parts of the world. The threat is twofold. On the one hand, successful airlines such as British Airways, Qantas/Jetstar (in Australia) and Lufthansa (Germany) face strident demands for higher pay, just as they have successfully restructured and returned the business to profitability.

Others such as Alitalia (Italy) and Air India are State-run loss-making dinosaurs, with no hope of ever being profitable. Powerful labour movements are attempting to persuade their respective governments to continue funding these carriers. The outcome will be interesting to watch.

The continued existence of State-funded airlines though is not only a drain on the Treasury, but also depresses ticket prices. While this results in slightly lower fares, it also distorts the economy. As the US experience with deregulation has shown, a free market can provide an excellent and competitive structure that benefits all stakeholders.