---
While it was never easier to meet your audience, it is becoming near impossible to buy their attention. In this fearsome digital pandemic, the antidote of creativity is going to be more sought after than ever.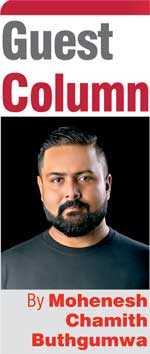 The alternative is an invisible and expensive death – one that, in my opinion, cannot come fast enough for bland, faux purpose content.

The world around is daily becoming more chaotic and challenging. If content cannot put a smile on people's faces, audiences wouldn't bother, and neither should we. More and more brands are realising it's more lucrative to engage longer, even if the audience is smaller. While the spotlight of instant reactions makes clients wary, the industry is learning that content too careful to upset anyone often ends up being forgotten by everyone.

At the same time, a seething revolution is building against the structures of cyberspace. With netizens vocally resenting their data being sold to advertisers, and increasingly being spooked by the stalking of algorithms, Twitter and Google have already banned targeting for political campaigns. Instagram is getting rid of likes. Seems to me that a shift in the digital landscape is just around the corner, and advertisers are going to have get more creative than ever to connect – I mean really connect with their audiences.

On a more delicious note, I am witnessing more and more marketers and agencies asking 'why?' With more focus on brand purpose – and quite simply, our own individual purpose of being in the business of creativity – bolder, more fun work is coming out.

When the battle gets bloody, the gloves go off. In the fight for 'short' attention spans, the killer weapons of yesteryear were tech and data. It's increasingly becoming a war for deeper connections with consumers. After all, precise reach is only effective if the content is interesting when it gets there.

Ideas once relegated to ad campaigns are stepping out of the screen to live out their values in full scrutiny of their audiences. Rihanna's Fenty X brand, and its taking on rival Victoria's Secret with streaming events and runway innovations, is just one amongst a trend of ideas transforming into brand behaviours. I expect to see a lot more of this in the coming year.

Meanwhile, good old laughter is replacing sadvertising – which is arguably on its way out. Could it be because the world is more desperate for a laugh than ever before?

Not long ago, branded partnerships were limited to energy drinks, snacks, gaming hardware and internet providers. But in just the last few months, many have teleported into the world of eSports and gaming. What an exciting doorway for brands!

It's not business as usual in creative tech either. The blending of tech, data and creativity is creating novel and immersive experiences. The pharma and health space is one I would keep an eye on. It looks like we are just about to set foot into a year where advertising could well change from awareness to engagement and outcomes.

A new creative class rising to the challenge, and gatekeepers on the client side collaborating in the fight for attention. It's a lot of new trends, the return of a few gems and dangerous possibility. The only thing for sure, is it's a thrilling time to be in the business.
(The writer is the Director of the Isobar/Response, the Digital arm of Dentsu Grants.)