---
Sri Lanka's people have a lot in common with their cuisine. We are warm, generous and vibrant but when it comes to true hospitality, consistency and the eagerness to please, why do we often miss the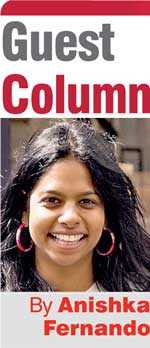 mark? From hiring the best talent to acing opening night, here's 10 key lessons I've learnt from being part of one of London's award-winning restaurant groups.
The customer is not always right
The customer is not always right, but, he/she must always feel heard. Business strategy is built on both good service, defined as the technical delivery of a product, and "enlightened hospitality," which is how the delivery of that product makes its recipient feel.

In this new technology enabled service economy, hospitality is the distinguishing factor for success. Competitors know how to offer the same products and services, but the culture and experience companies create for their guests will help them stand out. It's all about how you make the guest feel, and you must make them feel that you're on their side.
Steps of service
The vital sequence of events that must take place from the point at which a guest walks into the establishment to when they leave, guaranteeing not just a smooth and efficient experience for your guest but also ensures they are watered, fed and out the door in enough time to allow you to turn that table up to three times before the end of service.

Simple things from serving water to the table before a guest requests it, to taking a drinks order and delivering to the table before they decide on their mains (this will ensure at least one repeat drinks orders through the meal) to check backs which will allow you to get that extra naan order in before the guests realise they are down to their last piece.

The server must always approach the guest with a sense of purpose – either to top up water/cutlery/tissues, clean empty dishes or check in on the meal. A great plate of food will never overcome poor hospitality, but amazing hospitality will always be able to overcome a mistake that a chef may have made or that a server may have made.
51% to 49% rule
It is far easier to teach someone the technical aspects of a job than it is to cultivate kindness and a desire to do things better. To create a hospitable culture, businesses must hire the right people.

The widely revered New York restaurateur Danny Meyer stresses what he calls the 51% to 49% rule. 51% of focus when hiring someone new is determining their inherent emotional intelligence — the ability to empathise with others and get things done, vs. the 49% focus on actual technical ability. Employ staff with a high 'hospitality quotient (HQ)' whose skills are 49% technical and 51% emotional.

The emotional skills that are required to create a high HQ are: (1) optimism and kindness, (2) curiosity about learning, (3) an exceptional work ethic, (4) a high degree of empathy, and (5) self-awareness and integrity. The first and most important application of hospitality is to the people who work for you, and then, in descending order of priority, to the guests, the community, the suppliers, and the investors. By putting your employees first, you have happier employees, which then lead to a higher HQ. A higher HQ leads to happy customers, which benefits all the stakeholders. The cycle is virtuous, not linear, because the stakeholders all impact each other.
Be in it for the long term
In the age of 'doing things for Instagram' so many businesses have been started or released products that capitalise on a trend or looks pretty in photos. So much so that popular food blog The Infatuation has a series called "Actually Good or Good for the 'Gram?"

It's possible to do things that are relevant without focusing on what's trending. Thinking about what will work long term instead of what's popular now is the best way to ensure a business doesn't disappear as quickly as people's love for the next hot thing.
Develop a culture of nurture
Your team is only as good as their teacher. When you've taught them everything you can, bring in a new teacher; a wine sommelier, a meat supplier or the interior designer to impart learnings about the business or industry. It not only makes you look good with your team and suppliers but shows everyone that your business is there to nurture and grow beyond the bottom line – it will go a long way. Nothing is more expensive than a high rate of employee turnover.
Put yourself in the guests' shoes
What's the most important item missed by restaurateurs during an opening? Practicing. When a new restaurant opens, invite staff, friends, family to dine as a test run a week before opening. This gives your team the opportunity to practice the steps of service, familiarise themselves with the menus and allow the kitchen to iron out any operational issues, all within a safe community.

Use feedback forms with directed questions and work on mistakes to perfect the flow of service. Never stop getting better. Achieving a smooth service in the opening week will set the bar high and put your business in good stead.
Think on your feet
"No" should always be the last resort response to a guest. If your wine supplier hasn't delivered on time, pop to the local wine store and keep a few bottles in stock before service. If there's a delay in the kitchen, keep the guests informed or send them a complimentary snack while they wait. People will generally forgive an honest mistake when someone takes responsibility for it with genuine concern.
Consider social media a gift
Consider social media a gift, not just one that will help get people through the door with the draw of good-looking food and drinks but one where you can build a voice for your brand and engage with a community. Communication must ideally be managed by someone who is closely connected to the business, this will come through in your brand's tone of voice and quality of communication. There's nothing worse than receiving a faceless response to a genuine question or complaint.
Adapt to change
In this post-COVID era, the reality is that hospitality is and will continue to be one of the hardest hit industries. The ones that survive are those that can adapt quickly to 'the new normal'. Don't be afraid to ask for help or hire a consultant, they might see things about your business you can't. Enlisting the right advice at the right time will pay back several times over.
Generosity is in your self-interest
The hospitality industry exists to make experiences the best they can be. As a guest, if you have a disappointing experience, speak up in the moment. This gives the host an opportunity to recover the situation by either offering you an alternative choice or discounting the item from your bill.

The cost to a business of a complimentary dish/ drink/dessert to sweeten a sour experience will be far less than the cost of a bad review or worse, negative word of mouth. Generosity is in your self-interest and the magic of a freebie (within reason) can work leaps and bounds.

At its core, hospitality is part common sense and part emotional intelligence, the challenge exists to balance these elements with what matters most to your business to achieve that winning formula.

Business, like life, is all about how you make people feel. It's that simple, and it's that hard.
---
(Anishka Fernando is a marketing consultant currently based in Colombo, having spent the past 10 years working in London's advertising industry and most recently part of the team behind the award-winning restaurant group JKS Restaurants, specialising in innovative, boundary pushing and genuine hospitality. @AnishkaFernando)
---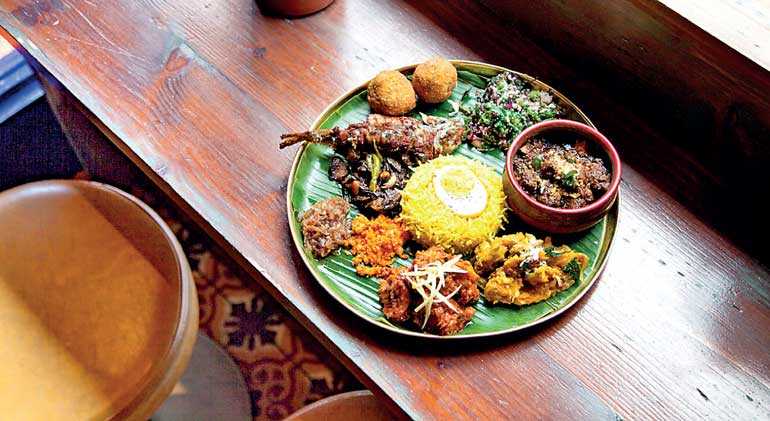 A great plate of food will never overcome poor hospitality, but amazing hospitality will always be able to overcome a mistake that a chef may have made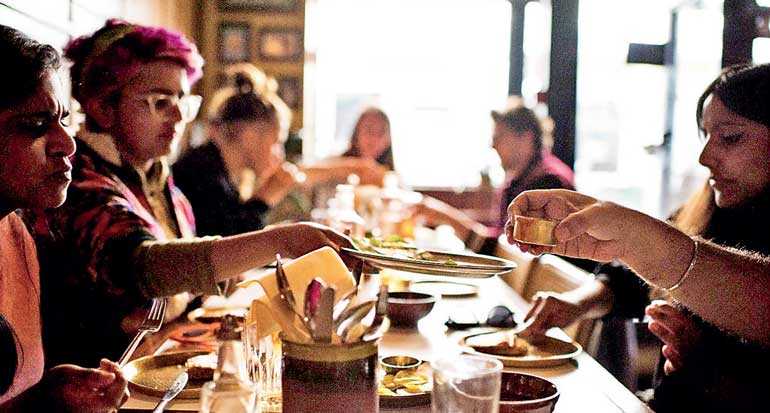 Achieving a smooth service in the opening week will set the bar high and put your business in good stead
---