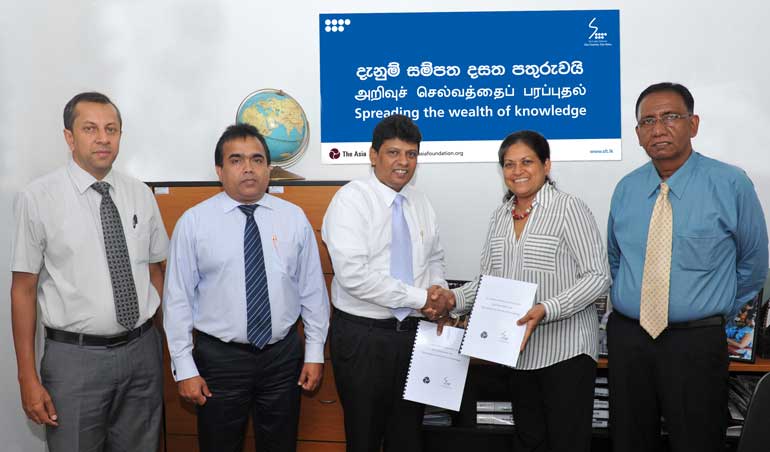 Sri Lanka Telecom (SLT) renewed its long standing relationship with Asia Foundation, to continue the distribution of books and educational material to schools, libraries and other educational institutes. The company achieves this through its 'Spreading the wealth of knowledge' book distribution program, which is being conducted for the 12th consecutive year, with the support of the Asia Foundation. Under this project, the company distributes over 100,000 books each year.

SLT Chief Marketing Officer Ajantha Seneviratne signed the agreement on behalf of SLT, whilst Asia Foundation Country Representative Dinesha de Silva Wickramanayake signed on behalf of the Asia Foundation. The agreement signing took place recently at the Asia Foundation Country Office, Colombo and it will enable SLT to fulfil its goal to encourage a reading culture amongst students, teachers, parents as well as the general public by providing access to information, education and English language skills for students, teachers as well as professionals. This project also helps SLT to play a catalytic role in addressing the needs of primary, secondary, tertiary and professional education sectors in this country.

SLT plans on carrying out book distributions at schools, libraries and other educational institutes across the country, with a special focus on university books during the year 2016, to meet the company's goal of distributing a minimum of 110,000 books during the year.