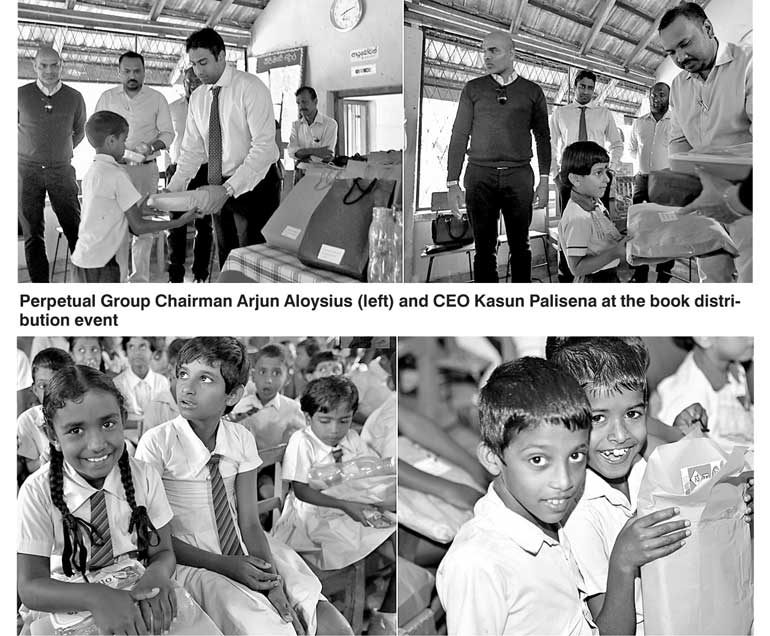 The dawn of the New Year came with a promising start for over 3,000 children in the Sabaragamuwa province thanks to Perpetual Treasuries Ltd., as they received a complete stationary pack to start off the new school term.

Initiating a long-term project, the company identified a number of students from 48 schools in the Sabaragamuwa Province who were in desperate need of support in order to continue and develop their standard of education.

All students from Grades 1 to 13 of the schools classified as 'Very Difficult' received the donation, which included all items required in a standard book list, including a water bottle and lunch box.

As an investment company that has made it their mission to support the growth and development of Sri Lanka's capital market, Perpetual Treasuries believes that promoting the cause of education is the most suitable manner in which to invest in the future of the next generation.

The organisation has announced that the project – launched in January this year –will eventually expand to all the provinces in the country. The main objective is to elevate the standards of schools step-by-step resulting in an island wide development program, which supports national education.

"This is not just about donating books," stated Perpetual Group Chairman Arjun Aloysius. "This project represents much more than that. As education is a basic right for every child, we want to provide these children with the means to receive a better and more wholesome education. We want to attribute a deeper meaning to 'investment' within the corporate world. Financial investment is only a small part of it. Our real investment has to be on the future and this is where our future comes from. The schools we selected were in dire need of support and we at Perpetual were more than happy to provide them with the necessities of elevating their standards and facilities."

Licensed by the Central Bank of Sri Lanka, Perpetual Treasuries is a non-bank primary dealer, whose team has dedicated themselves to the task of connecting both local and international investors with opportunities in Sri Lanka's debt and equity markets, while supporting growth and development in the nation's capital markets through the provision of specialised investment services.