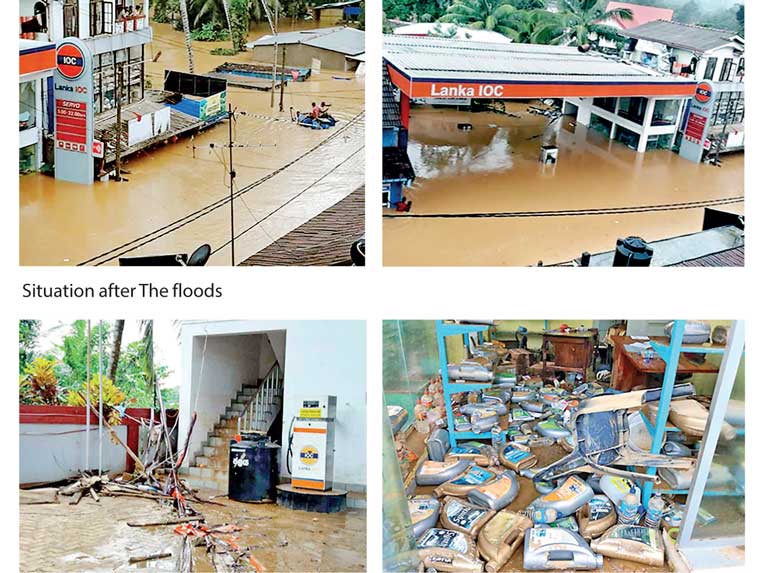 Recent flash rains which caused devastating floods and landslides to many parts of Sabaragamuwa and Southern Province also damaged many petrol stations of Lanka IOC.

Many of these retail outlets were submerged in four to 12 feet of water, causing immense damage to the costly machines installed at these sheds.

As always Lanka IOC acting as a responsible corporate citizen gave priority to restoration of the petrol stations irrespective of cost involved which will run into several millions. Restoration of auto fuels availability is the first priority after a natural disaster.

Once water levels receded and it was possible to work in the flood-affected areas, several teams of Lanka IOC swung into action working day and night and within 48 hours restored sales of petrol and diesel from the flood-affected petrol stations. LIOC teams are still working in flood-affected areas and are committed to restore all affected retail outlets at the earliest.

Lanka IOC is also thankful to Government officials who extended their full support at this difficult hour. Recently Lanka IOC also contributed Rs. 5 million to the Government's Disaster Relief Fund for relief measures in the wake of devastating floods. Lanka IOC is also organising medical camps for the benefit of the local population in flood-affected areas in which free medicine and spectacles are also being provided. The first such medical camp was planned in Akuressa from 6 June onwards.