Under the 2016 Children's Day theme of 'Let us join hands to protect the world of children', Nature's Way Kids Smart Vita Gummies together with Vitawell Sri Lanka launched a collaborative effort alongside leading paediatricians in Colombo and Galle to inspire kids to grow mentally and physically whilst promoting to protect their world through creative stimulation.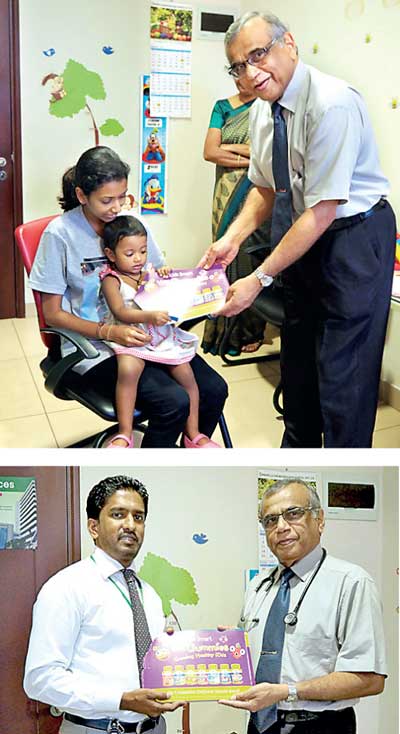 Nature's Way Kids Smart is the number one children's Australian vitamin brand and is credited as a brand with extensive vitamin and nutritional knowledge and know-how, specialising in the arena of child nutrition. Having launched into Australian market over a decade ago, Kids Smart has assisted towards supporting healthy growth and development in children across the globe, with parents and health professionals in over 40 countries relying on the brand to offer innovative nutritional support for kids. Made in Australia, from majority Australian ingredients, Kids Smart has the approval of regulatory bodies from around the world.

"Since the theme for this year's Children's Day was 'protect the world of children', we felt it was opportune to use art and colour as a medium to bring their senses alive, inspiring them to imagine and be creative," noted Roshini Galappatti, Director of Vitawell, the exclusive distributor for Nature's Kids Smart in Sri Lanka.

On Children's Day in Colombo and Galle, Vitawell collaborated with leading paediatricians to distribute creative learning aides to over 500 children.