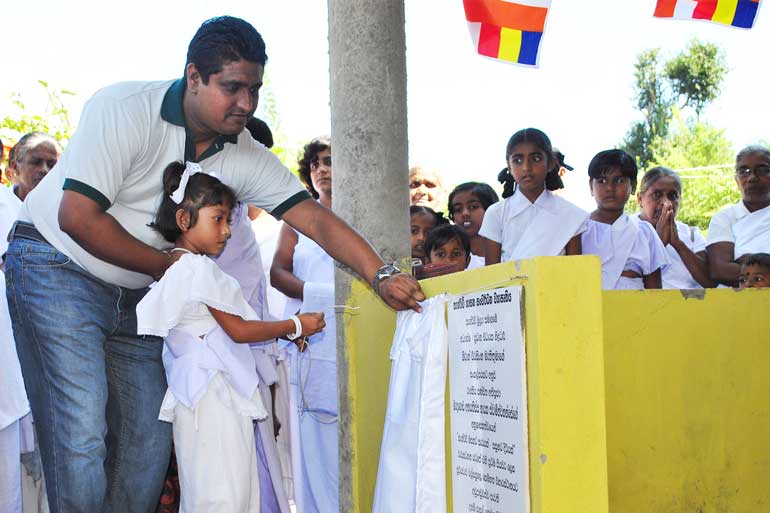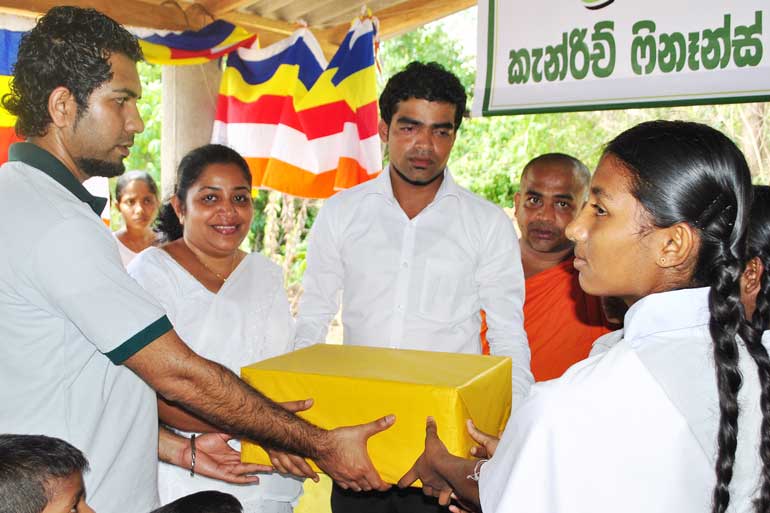 The latest social service effort launched by Kanrich Finance is 'Sasunata Diriyak' (Helping Buddha Sasana).The primary aim of this program is to support and develop underprivileged Buddhist temples. This project is being implemented according to a concept of Kanrich Finance CEO ShiranWirasinghe.

Kanrich Finance has won the trust of the clienteles, as an indigenous finance institute, for over four decades. This organisation has always prioritised religious and spiritual services. As the first step in this development program the Dhamma School Building was offered to the Mahasanga at Kemhatha Temple at Walsapugala in Suriyawewa.

Speaking at this occasion, Kanrich Finance General Manager Eranda Amal Godage said: "Kanrich Finance has shown a great emotion to perform socially beneficial services that were beyond business goals. With that socially beneficial aim Kanrich Finance has extended a helping hand to many underprivileged persons, who are left helpless. It is the good fortune of the nation that Kanrich Finance has come forward to perform socially beneficial services.

Monks, Eranda Godage, Assistant General Manager Shaymani Fernando, the devotees of the temple, students of the Dhamma School and the residents of the area, participated at the event at Kemhatha Temple Walsapugala in Suriyawewa.