To create greater opportunities for youth in Asia
Partnership features a first-of-its-kind Job Shadowing Program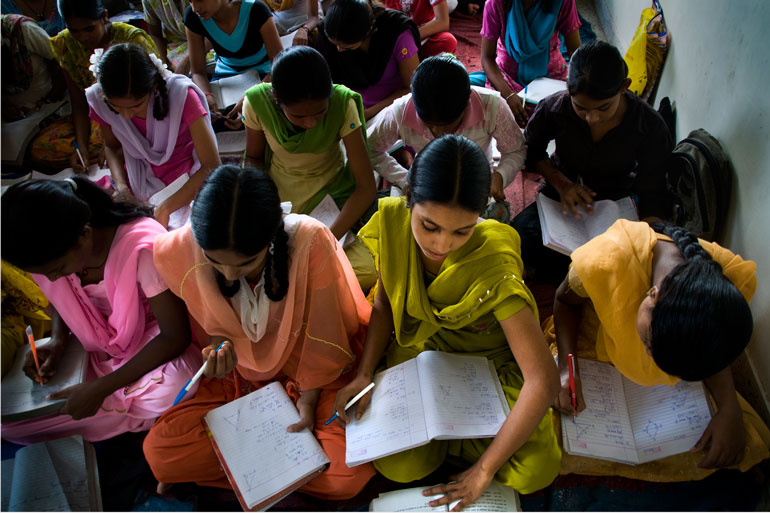 Hilton Worldwide and Room to Read, a global non-profit organisation focused on improving literacy and gender equality in education, today announced the next step in their shared commitment to create greater access to educational opportunities for youth by extending their partnership for another three years. This renewed partnership enables Hilton Worldwide and Room to Read to support the education of another 600 girls, and directly benefit 26,700 students in Room to Read's Literacy Program in schools across India and Sri Lanka.


In addition, both organisations will spearhead a first-of-its-kind formalised Job Shadowing Program for students of Room to Read's Girls' Education Program (GEP), which ensures that girls have the skills and support needed to complete their secondary school education. Over the next three years, the program will provide up to 300 GEP participants exposure to various career opportunities within the hospitality industry and guide them toward various career options, post-graduation.


Nearly 800 million adults around the world are illiterate (almost two thirds are women), while 250 million out of 650 million primary school age children are not learning basic skills. Since 2012, Hilton Worldwide and Room to Read have collaborated to benefit and impact more than 43,000 young people in Asia. This included the support of nearly 600 girls to complete secondary school, the establishment of 30 school libraries, the publication and distribution of more than 3,600 school books, and the construction of four school buildings. Collectively, by 2017 the two organisations aim to impact more than 70,000 young people through this partnership.

"Education is a powerful catalyst, which drives positive change that transforms lives. We have made a global commitment to impact one million youth by 2019, and organisations like Room to Read help us meet this goal by delivering literacy and skills training programs to impact the communities where we live, work and travel. Our joint efforts in India and Sri Lanka will also serve to close gender gaps so that girls have the opportunity to live up to their full potential," said Asia Pacific Hilton Worldwide President Martin Rinck.


"Room to Read is firmly committed to our partnerships with inspired corporations that support global education," said Room to Read Founder John Wood. "Hilton Worldwide's continued investment in the next generation of leaders ensures that tens of thousands additional young people are given the opportunities to succeed both inside and outside the classroom."

Hilton Worldwide's contributions to Room to Read also include employee engagement, financial support, and in-kind room nights across Asia Pacific. The partnership is part of 'Travel with Purpose', the company's corporate responsibility strategy which leverages Hilton's global footprint and scale to enrich people's lives and deliver economic and social benefits to local communities.