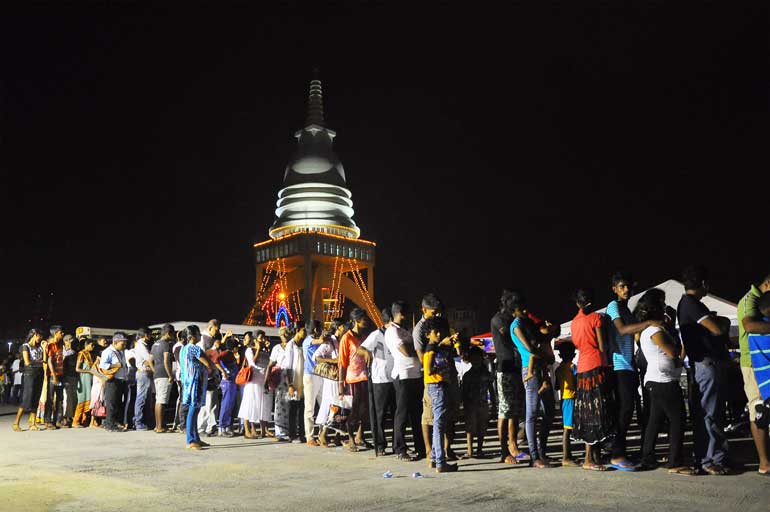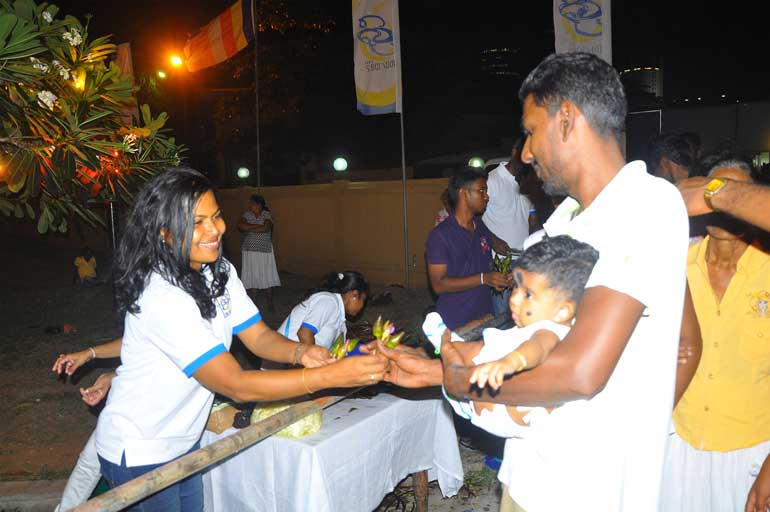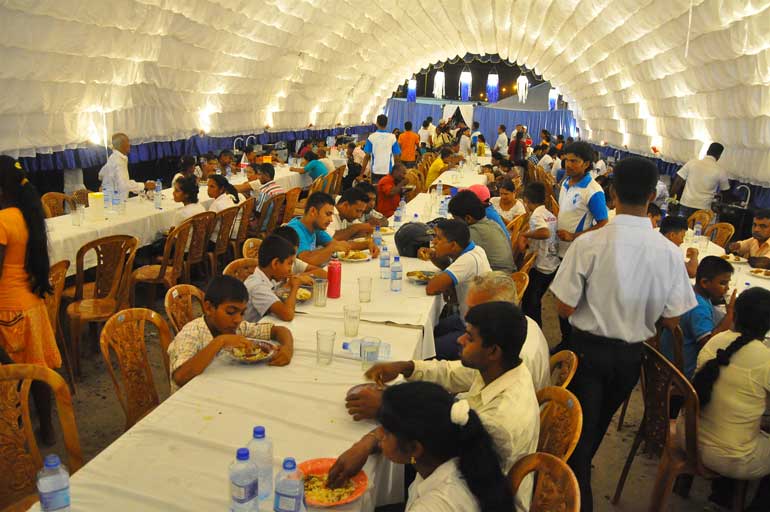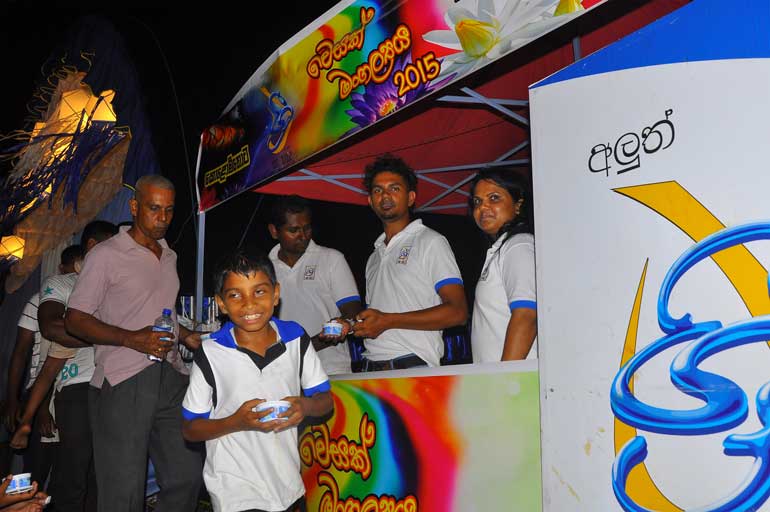 In another Sri Lankan first, Shree FM recently offered up a unique treat, creating the first-ever Siv Maha Dansala, four mini alms giving stalls rolled into one large one, for visitors at the festive Colombo Port Shree FM Vesak Kalapaya (Vesak Zone), located at the never-before-witnessed venue of the Colombo Port.

Conceived in collaboration with the Colombo Ports Authority, the highly elaborate and colourful Colombo Port Shree FM Vesak Kalapaya was not just a visual treat, featuring several colourful Pandals, but also a journey through the soul of Vesak, comprising an exhibition of sacred relics and a Bakthigee, donations of blood and spectacles as well as other traditional musical and dramatic events held with the participation of the general public.

However, even with the multiple attractions at the Colombo Port Shree FM Vesak Kalpaya, the main draw was undoubtedly the first-ever Siv Maha Dansala, which combined four mini alms giving stalls combined together. Offering pilgrims a much needed respite from their travels, this Maha Dansala consisted of a water bottle alms giving stall, which quenched the thirst of visitors; a rice and curry alms giving stall which offered tasty meals; an ice cream alms giving stall, for all of those wanting sweet treat following their meal; and a coffee alms giving stall, keeping everyone refreshed and awake to continue their participation the many religious activities on offer.

"The second Shree FM Vesak Kalapaya at the Colombo Port and its first-ever Siv Maha Dansala were both never-before-seen experiences in Sri Lanka, which we are sure our listeners appreciated. It is our hope that Sri Lankan-firsts like these will continue to innovate the local radio industry, making it even more consumer-focused," said Shree FM Assistant Program Director Chathura Wijerathne.

Also commenting, Port Authority Buddhist Association Chairman Rev. Nikula Pannanasara Thero shared his thoughts on the Shree FM Vesak Kalapaya, saying that hundreds of thousands of people had enjoyed a spiritual journey because of this endeavour.

"Shree FM has done it again, and in as many months. Not only did we offer Sri Lanka a first-of-its-kind Avurudu celebration, but now we have done the same for Vesak with many more similarly unique, headline-grabbing programs planned for the coming weeks and months," said EBC Radio Network Chief Operating Officer Chalaka Gajabahu.