Fashion Bug Director Shabier Subian unveiling the poster boards at Homagama Base Hospital while Medical Superintendent Dr. Thissa Perera, Fashion Bug Deputy General Manager Dr. S.H.M. Faraaz and Marketing Executive Oshada Eragoda look on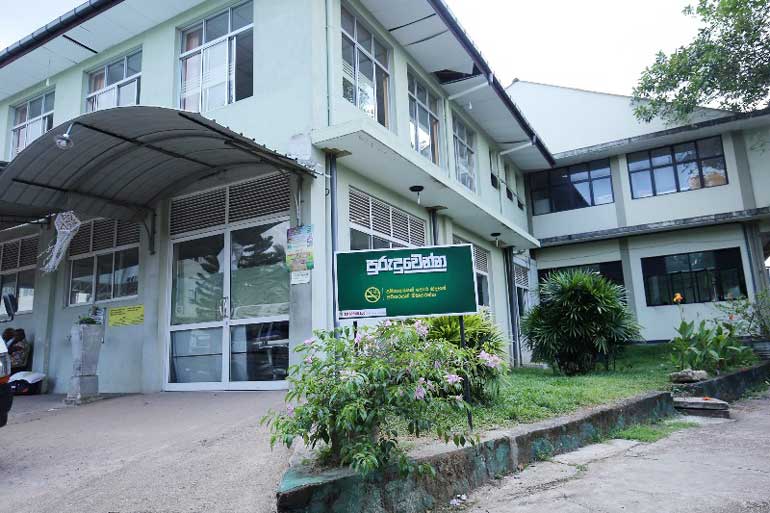 With a genuine interest and concern towards battling environmental issues, Fashion Bug, one of Sri Lanka's leading retail clothing chains with over 16 outlets island-wide, kicked off an awareness initiative 'Puruduwenna' at the Homagama Base Hospital, as part of the company's continuous CSR activities.

An initiative carried out in its phase two, Puruduwenna educates and engages the public in various activities that could help preserve the environment. Its belief that change and care towards Mother Nature starts from one individual is a strong message it wishes to convey.

"As life gets busier day by the day we tend to forget the little conscious and unconscious things we do that in any way harms the environment. This program acts as an awareness platform, a gentle reminder that we need to take more responsibility in our actions and spread the same to others to nurture and preserve a cleaner and safer environment," said Fashion Bug Director Shabier Subian. "As a responsible corporate citizen of the country, we are obliged to give back to the societies and communities that spread across the island."

Name boards with simple yet powerful messages related to environmental conservation such as 'plant a tree for future generations', 'use the garbage bin for littering', 'reduce the use of polythene', etc were displayed by Fashion Bug to create awareness among the public and visitors to the hospital.

Fashion Bug spends over Rs. 20 million annually on various CSR projects that are carried out island-wide, ranging from sports and education through to public services and beyond. Most recently scholarships were given at a ceremony held at the National Library Auditorium at the request by the Minister of Education Akila Viraj Kariyawasam, said Dr. S.H.M. Faraaz, and island-wide career guidance programs, refurbishing post offices and hospitals, schools, amongst many others.