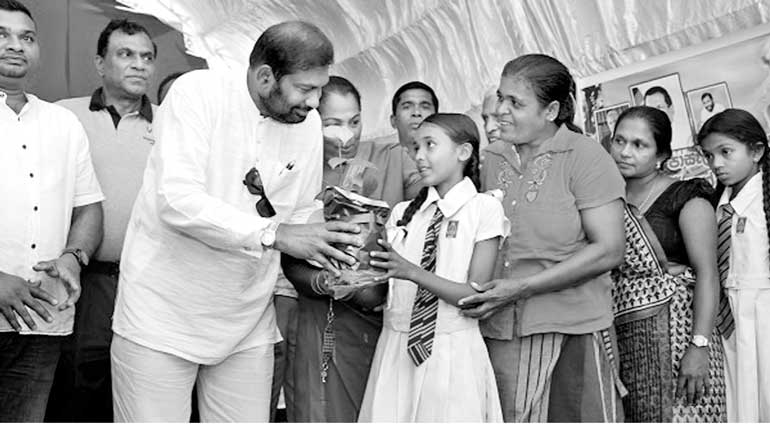 A distribution of plants among schoolchildren was organised recently by the Primary Industries Ministry's 'Dhana Saviya' program under the auspices of Minister Daya Gamage at Marassana National School in Hewaheta.

Carried out on a concept by Central Provincial Councilor Shanthini Kongahage, the occasion was also graced by MPs Mayantha Dissanayake, Ananda Aluthgamage and educational officials.

Students of Marassana and Bopitiya National Schools, Hindu College and Muslim College at Ududeniya received plants on the occasion.

Speaking here, Minister Gamage said the plant distribution would enable students to earn for themselves the money required for their educational purposes, without depending on the parents.

Previously, a distribution of equipment to prune Giniseria plants in pepper cultivation took place successfully at Hewaheta, he noted.

He went onto say that 5,000 more plant nurseries were required to meet the demand.

Anyone willing to start a plant nursery and having a land of one acre will be given all the assistance by his ministry, Gamage said.

Noting that after garments, the main foreign exchange earners for the country were tea, rubber, coconut and spices, he said the government intended to increase export crop revenue by four-fold by 2020.

Of that, one billion dollar income is envisaged from cinnamon, whose therapeutic qualities against cancer and diabetes should be promoted globally to find it a better market, he added.