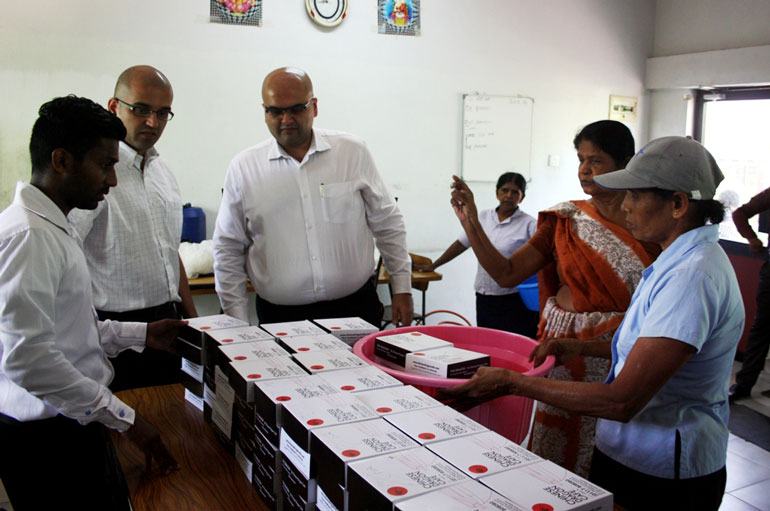 Food that is ready to be given to children's home being checked by Chinese Dragon Café Managing Director Naishadh Udeshi and Director Saurabh Udeshi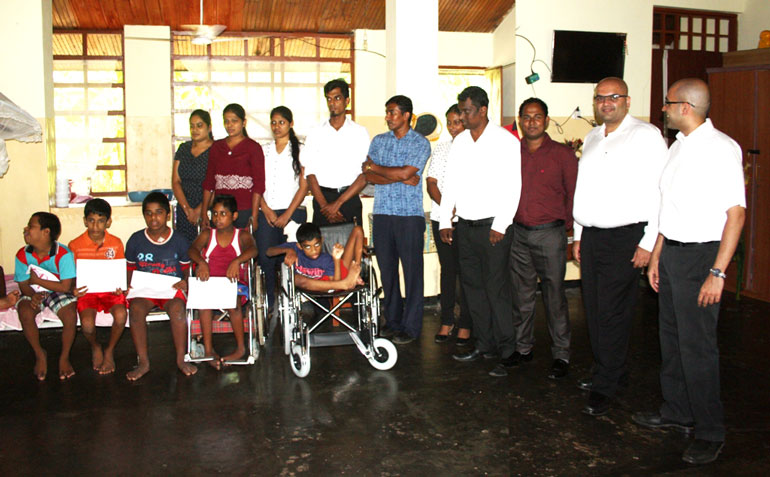 Chinese Dragon Café directors and staff with children of the children's home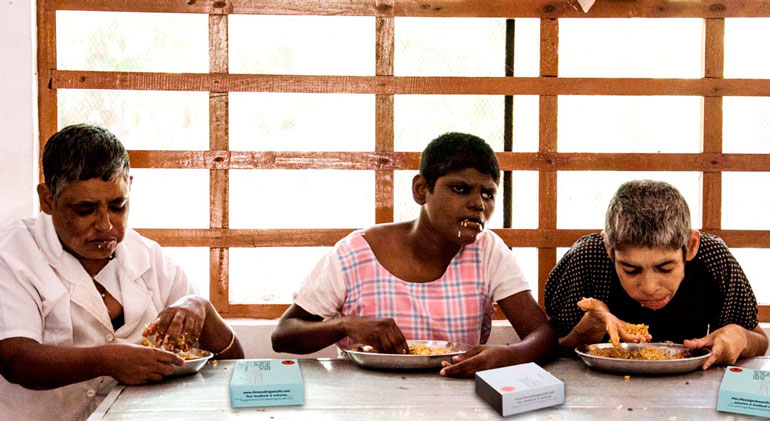 Children of Hendala Preethipura children's home enjoying the food provided to them by Chinese Dragon Café
Chinese Dragon Café the pioneering restaurant in Sri Lanka's Chinese Restaurant sphere engaged in an innovative and noble CSR initiative. The restaurant chain provided a delicious and nourishing meal and milk powder to less privileged children at Hendala Preethipura Children's Home and Hendala Preethipura Infants' Home on World Food Day that falls on 16 October.

With the tag line of 'Meal to Remember', Chinese Dragon Café's CSR initiative provided lunch for over 100 children at the children's home and milk powder to its infants' home. Portions of revenue made by Chinese Dragon Café restaurants at Bambalapitiya, Rajagiriya, Mt Lavinia, Colombo Fort and Wattala were used to raise funds for the CSR program.

A native Chinese couple who came to our country in 1942 started Chinese Dragon Café restaurant in Bambalapitiya. Conventional Chinese cuisine provided by the restaurant to locals became immensely popular among them subsequently. For 73 years Chinese Dragon Café has been catering to Sri Lankan consumers with over 300 delicious recipes.

Chinese Dragon Café Managing Director Naishadh Udeshi said, "We have been in the sphere for over seven decades and it is our responsibility to initiate such CSR programs. Hence a portion of our revenue went into this Meal to Remember CSR initiation on World Food Day. I grant my gratitude to our customers who directly and indirectly supported this noble endeavour." He also mentioned that a CSR program involving food is very appropriate for Chinese Dragon Café.