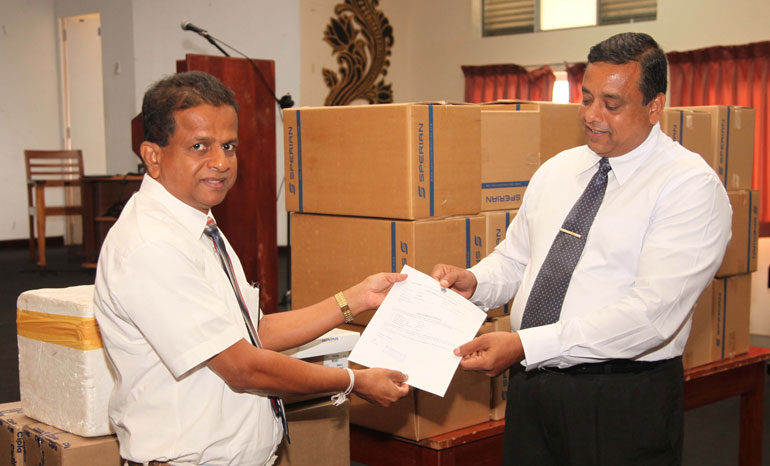 The Buddhist Society of the Board of Investment (BOI) recently donated medicine, spare parts needed for the medical equipment, 17,000 gloves, raw food, soap, tooth paste, toys and many other goods to the Maharagama Cancer Hospital.

BOI Sri Lanka HR Manager Ranjith Karunarathna addressing the event said that the aim of the Buddhist society is to give a better service and every staff member of the BOI Sri Lanka is dedicated to fulfil that task.

"Not only as a giant of Sri Lankan economy BOI Sri Lanka further extends its services through social services and charity within its grasp. There is 500,000 workforce working in the free trade zones and the majority of this are women. Therefore an awareness program regarding these diseases targeting these hard working women will be commenced with the collaboration of the employers," said Karunarathna


He further added that the Buddhist society of the BOI Sri Lanka will carry out such donations in the future as well as per needs of the hospital, after discussions with the hospital management and go beyond a meal to the patients and focus more on medicine and equipment that are very much needed by the hospital.

Maharagama Cancer Institute Director Dr. P. Wijesuriya was also present at the donation.