'Model Village' program provides water supply and sanitation facilities to key local institutions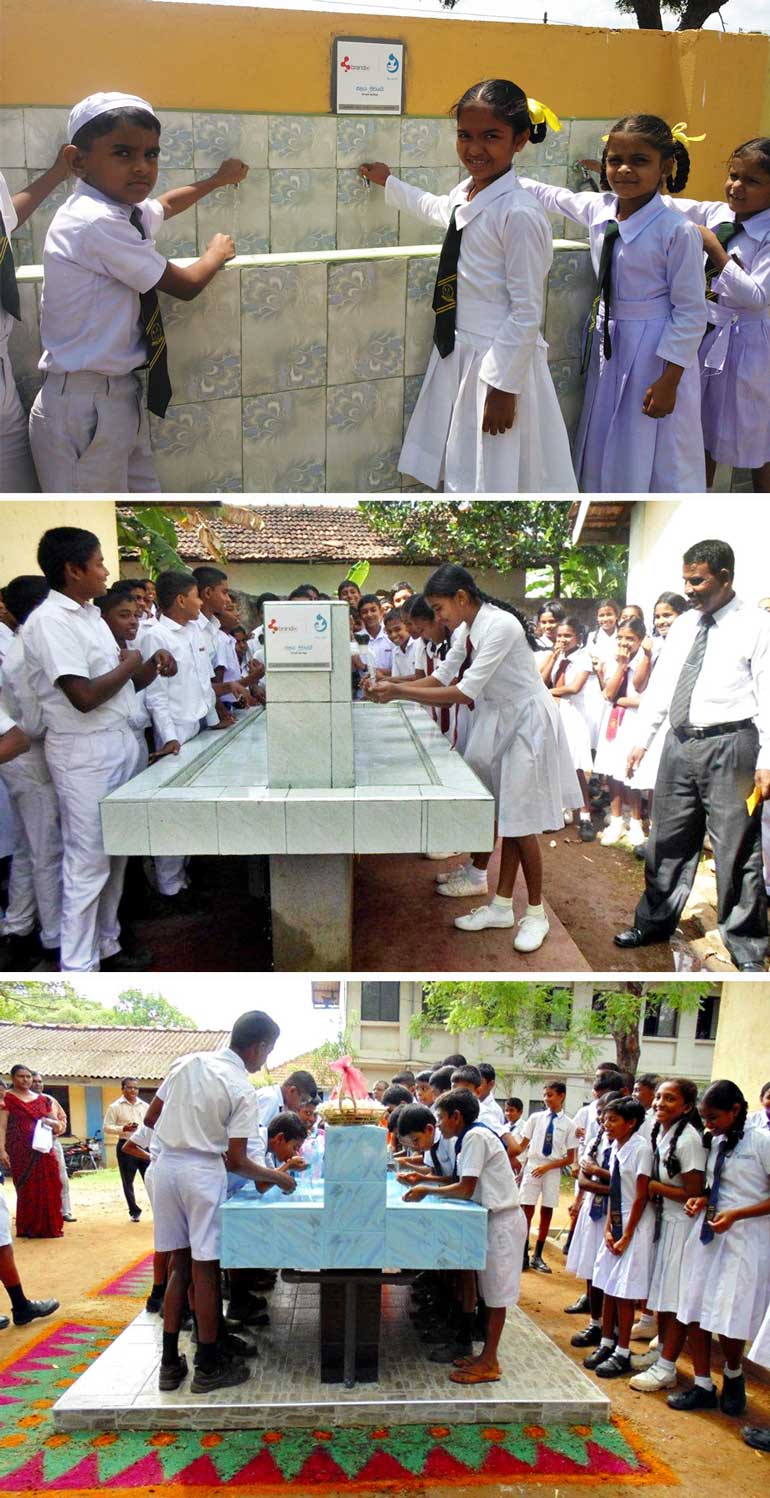 Water supply facilities provided by Brandix to three schools in Polonnaruwa under its 'Model Village' community initiative
The ancient Sri Lankan concept of village life revolving around the tank, the temple and the school has inspired Brandix to adopt a 'model village' approach to empowering communities in areas where the Group has a manufacturing presence.

A program to identify and address water-related issues facing people resident within a five kilometre radius of the Group's factories is implemented by providing water supply facilities to or upgrading existing infrastructure in schools, hospitals, places of worship, police stations and similar community locations.

Sri Lanka's single largest apparel exporter plans to allocate Rs. 5 million per model village project, through which its factories, usually one of the biggest employers in each community, become an intrinsic part of the social fabric of the village through their role as benefactors.

In a second phase, the Group said it envisages extending its largesse to an area within a 10 kilometre radius of its factories to empower people further afield.

The pilot project for this new model of community empowerment focussed on Polonnaruwa and has to date benefitted students and staff of nine schools in the district and the Kaduruwela police station.

Three of these schools, the Athumalpitiya Primary School, Sewamuktha Kandaura Navodya Maha Vidyalaya and Nagara Maha Vidyalaya have received drinking water facilities, while six others, the Galthabarawa Primary School, Wijayaraja Vidyalaya, Palugasdamana Maha Vidyalaya, Palugasdamana Primary School, Bandiwewa Maha Vidyalaya and Ananda Jayasekara Nursery have received assistance to build or repair their toilets and sanitation facilities, the company said. The police station received a new block of toilets for the use of its staff and visitors.

These projects directly benefit more than 6,000 school children and about 750 adults working in the institutions assisted, and help create greater affinity between the factory and the community, Anusha Alles, Head of CSR of the Brandix Group said.

"This new model village approach has a greater impact on the community than separate projects in different parts of the country, and builds a greater sense of mutual responsibility and belonging that makes the factory one of the indigenous institutions in the area," she said.

For its second 'model village' Brandix has chosen Nivithigala in the Ratnapura District, Ms Alles disclosed.

Sri Lanka's single largest apparel exporter, the Brandix Group's principal CSR efforts are driven by the central corporate theme of 'Water' and constitute a long term commitment to increasing the availability of water and the provision of safe drinking water to those most in need.