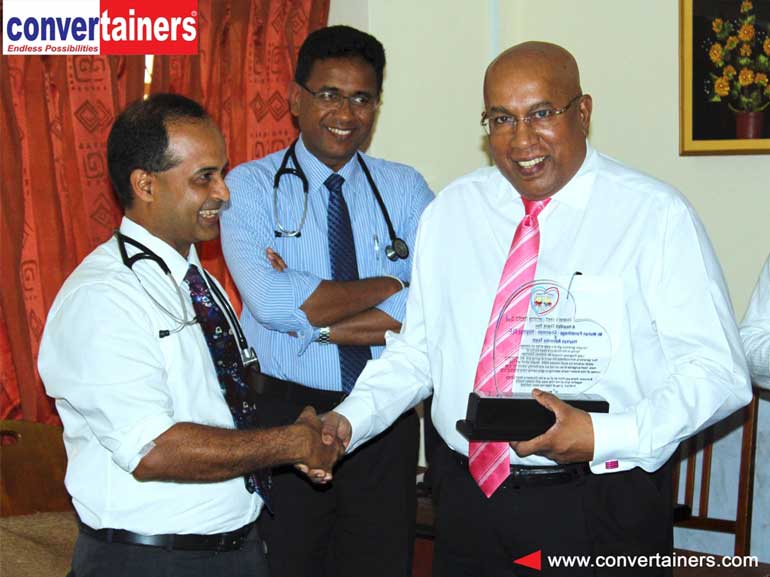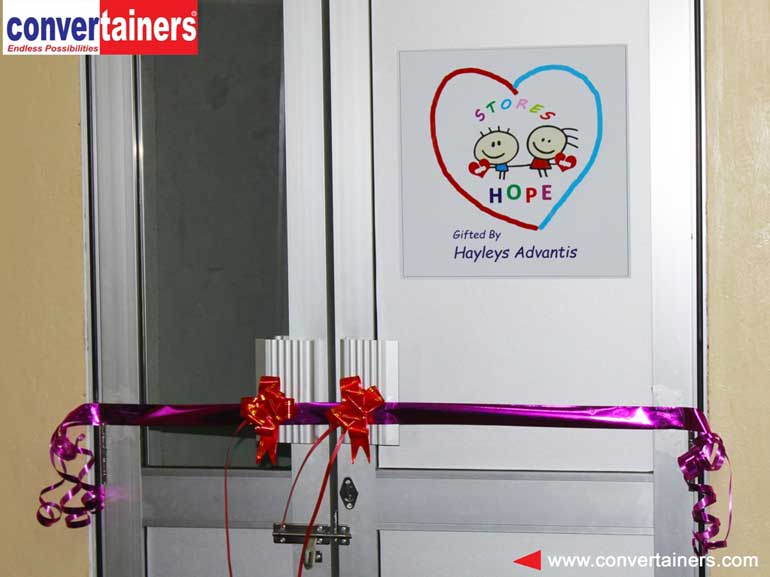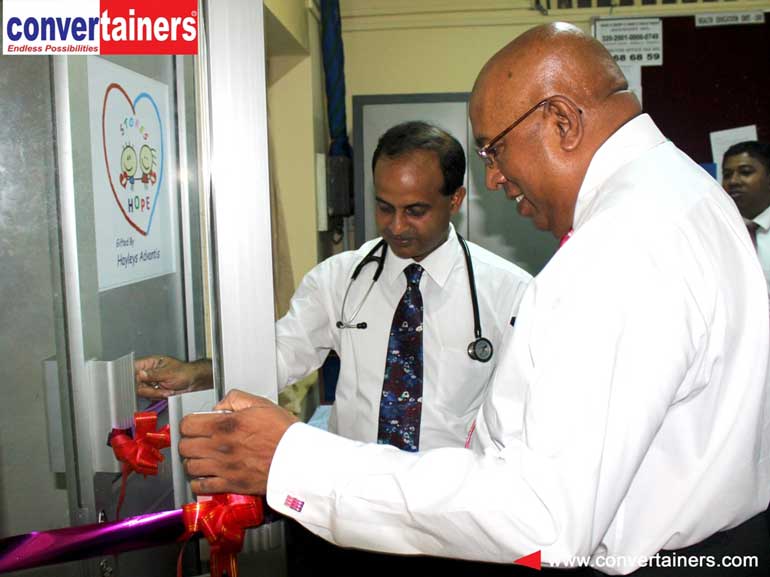 As a conglomerate that always puts the community first, Hayleys PLC has initiated yet another project to help save lives, together with the Lady Ridgeway Hospital. Their latest initiative is the donation of a Convertainer as an alternative surgical store to the Children's Heart Centre of the Lady Ridgeway Hospital. The unit was designed, developed and sponsored by Advantis Engineering, a fully owned subsidiary of Hayleys Advantis, the transportation and logistics arm of Hayleys PLC.

Advantis Engineering constructed this alternative surgical store out of a prefab-modular solution within a short period of time. The especially constructed Convertainer for the surgical store was declared open by Hayleys PLC Chairman Mohan Pandithage, in a ceremony held recently at the Lady Ridgeway Hospital. The new Convertainer surgical store will accommodate delicate consumables such as sutures, grafts and surgical instruments.

The Children's Heart Centre at the Lady Ridgeway Hospital started a lifesaving cardiac theatre project, to cater to children who suffer from heart conditions across the island. The unit had been suffering from severe overcrowding for a significant period, with the hospital finding it difficult to treat children due to space limitations. The addition of the Convertainer as a storage unit, has freed up adequate space within the hospital to set up a new surgical wing. The expansion will help save many more lives, of children suffering from heart defects.

This is the only dedicated children's heart centre in Sri Lanka that provides cardiac surgery free of charge. According to Lady Ridgeway Hospital Consultant Pediatric Cardiologist Dr. Shehan Perera, around 3,000 children are born annually with heart defects in Sri Lanka, out of whom at least 2,000-2,500 will need surgery at some point of their lives, which may be within the first few days or years.

At present there are two cardiac operating theaters at the hospital, where around 1,000 surgeries are carried out annually. However, around 1,000-1,500 more children need their hearts fixed by surgery for whom the hospital is unable to provide timely care due to the lack of operating theatres.

Dr. Perera further stated that the most feasible and quickest solution to this ever-growing problem was to build another theatre so that at least two-three more surgeries could be accommodated each day, reducing the huge number of complications the children might face due to the surgery delays. These issues can now be solved with the space created by Advantis Engineering.