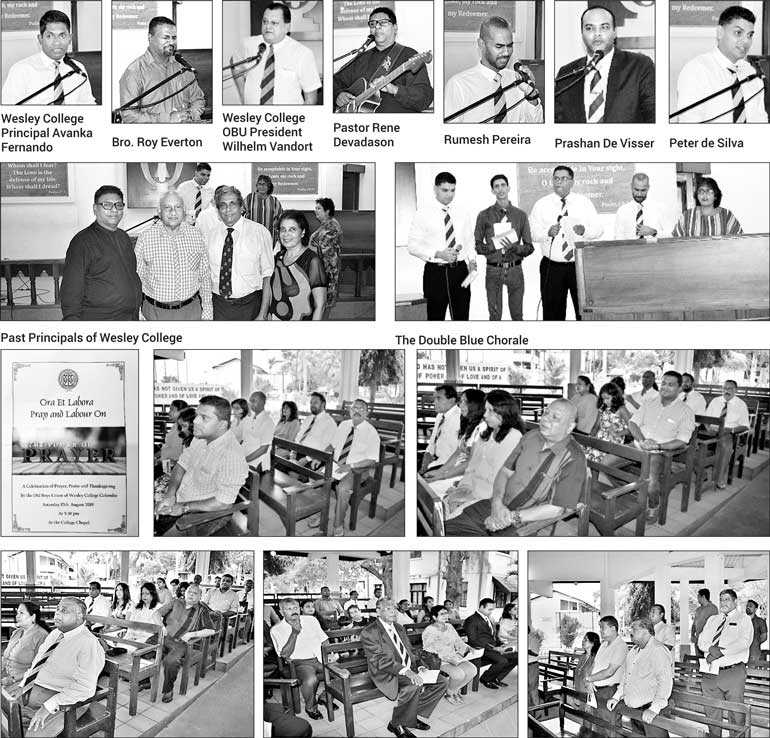 'Ora Et Labora – Pray and Labour On', a celebration of prayer and praise organised by the Old Boys Union of Wesley College Colombo was held at the Wesley College Chapel on 17 August amidst a large gathering of Old Boys of different eras, along with their families. Wesley College Principal Avanka Fernando welcomed all present, including three Past Principals of Wesley who graced the occasion.

The entire service was conducted and led by former Wesleyites. Prashan De Visser delivered a powerful message on the theme Ora Et Labora, and the mandate and challenges of Wesleyites to "Pray and Labour On".

The worship was led by Pastor Rene Devadason, and the singing was led by members of the newly formed Double Blue Chorale.