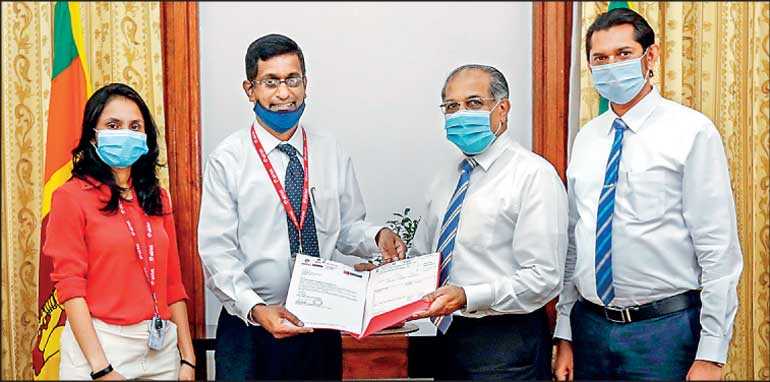 Supporting the efforts of the Government and public health officials, Airtel Lanka donated proceeds raised through the 'Airtel Lanka Employee Fund' to the 'ITUKAMA' National COVID-19 Healthcare and Social Security Fund.

'Airtel Lanka Employee Fund' is a voluntary donation program whereby the company matches the contribution made by the Airtel employees. Similar initiatives have been utilised by Airtel globally to support efforts against COVID in India and Kenya.

The cheque was presented to the Presidential Secretariat Director General of Administration Major General K.B Egodawele.