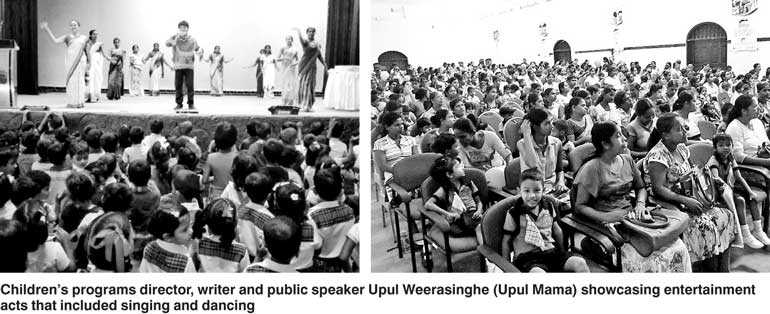 People's Leasing & Finance PLC's Tangalle branch conducted a workshop on saving habits aimed at pre-school children. This preliminary program held at the Tangalle Town Hall was participated by pre-school children with their parents and teachers.

The program that focused on stimulating saving habits within pre-school children was rich with entertainment acts brought in by children's programs director and writer Upul Weerasinghe (Upul Mama). Singing and dancing acts demonstrated by him was thoroughly enjoyed by the participating children.

PLC Tangalle Branch Manager Isuru Sandaruwan Dias speaking on this program conducted by the PLC's Tangalle branch said encouraging saving habits within pre-school children is a national responsibility.

"Inculcating savings habits early will contribute towards making the future generation of ours prosperous. Officers of the Tangalle District Secretariat and PLC's Tangalle branch staff members supported to make this endeavour a success and I pay my sincere gratitude to them," he said.