People's Bank Chairman Sujeewa Rajapakse and Acting Chief Executive Officer / General Manager Boniface Silva serving alms
People's Bank, together with People's Leasing & Finance, joined hands to provide breakfast (Heel Dāna) to devotees observing Sil at Anuradhapura's sacred Sri Maha Bodhi and Ruwanweli Maha Seya once again.

People's Bank has been organising this event for over 3 decades, as of now.

While there were only a limited number of devotees observing Sil in Anuradhapura due to the ongoing COVID-19 pandemic, People's Bank ensured that all relevant health guidelines were strictly adhered to during the event.

In addition, the Bank has organised the "Aloka Pooja" illumination ceremony at Ruwanweli Maha Seya for 3 days.

The event was organized under the guidance of the Chief Incumbent of Atamasthana Ven. Dr. Pallegama Siriniwasa Thero and the Chief Incumbent of the Ruwanweli Seya Ven. Pallegama Hemaratana Thero., Chairman - Sujeewa Rajapakse, Acting Chief Executive Officer / General Manager - Boniface Silva, Deputy General Manager (Banking Support Services) - Mahinda Premanath, Regional Manager (Anuradhapura) - Chandrika Nissanka and a large number of People's Bank's staff members also took part in the event.

To commemorate the Poson Poya a sapling planting programme took place within the sacred precincts of the Sri Maha Bodhi.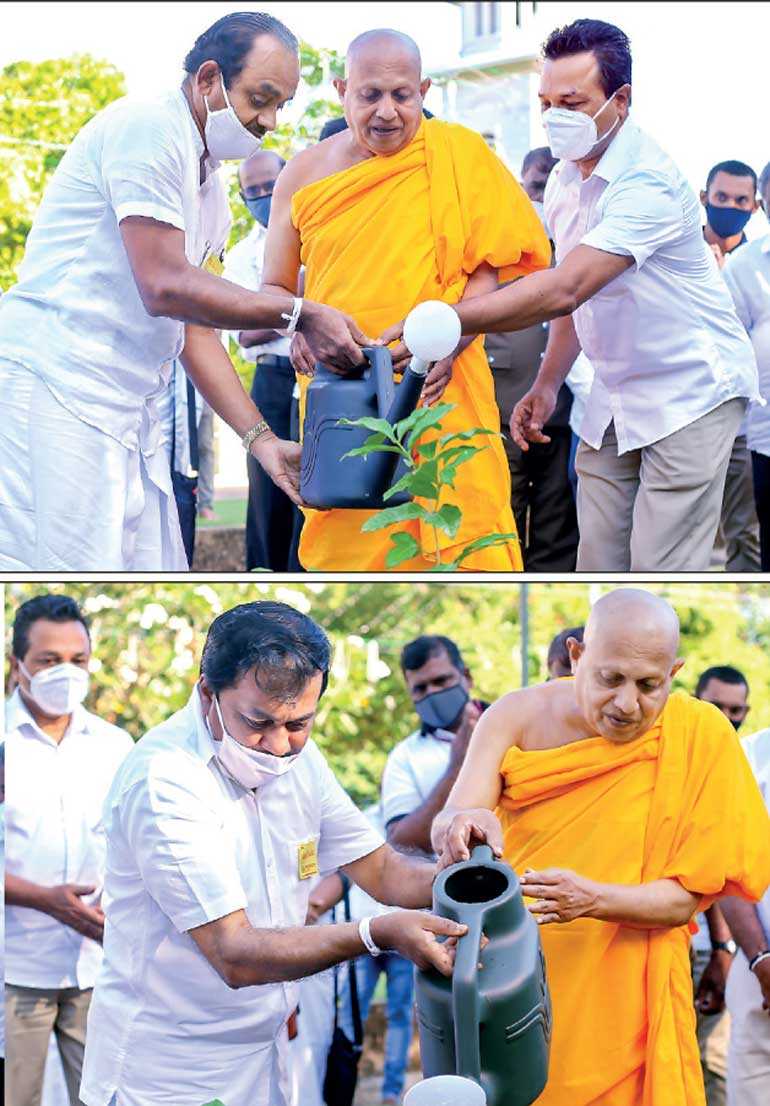 People's Bank Chairman Sujeewa Rajapakse and Acting Chief Executive Officer / General Manager Boniface Silva participate in the sapling planting program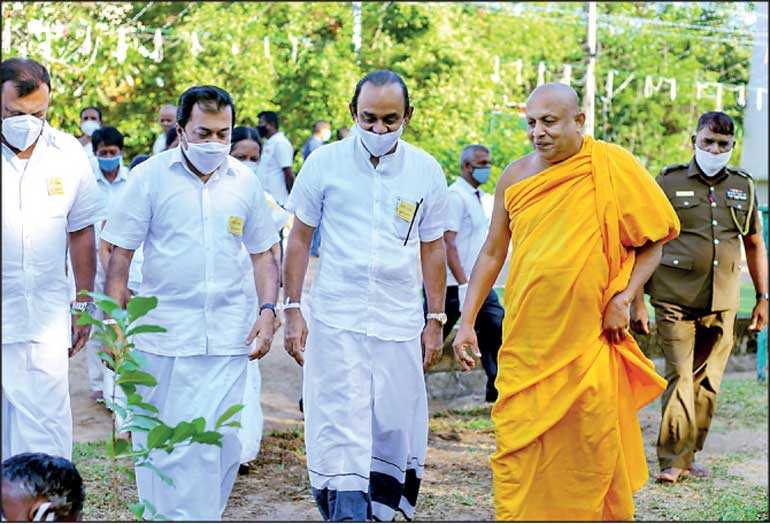 Chief Incumbent of Atamasthana Ven. Dr. Pallegama Siriniwasa Thero together with People's Bank Chairman Sujeewa Rajapakse, Acting Chief Executive Officer / General Manager Boniface Silva and Deputy General Manager (Banking Support Services) Mahinda Premanath