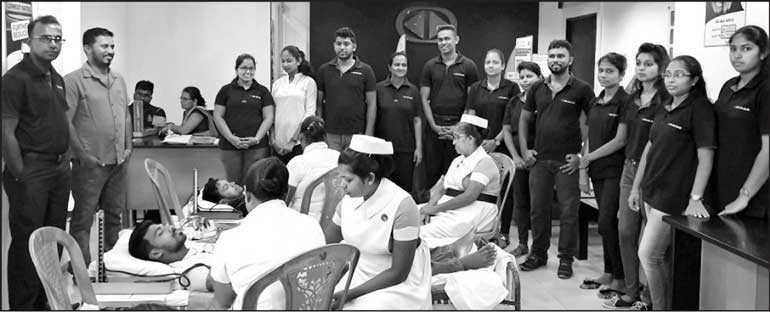 In the aftermath of the recent tragic Easter Sunday attacks in the country Pan Asia Bank's Ambalangoda branch along with several other southern region branches stepped up to organise a blood donation drive with a view of helping the victims.

Staff members from Ambalangoda, Hikkaduwa and Galle organised this blood donation campaign on 4 May and many citizens and customers also came forward to help this worthy cause. The event was a resounding success and helped raise the required amount of blood necessary to deal with the crisis situation that prevailed in the country.

Many people also donated items for those who were affected and expressed willingness continue to offer assistance where necessary.