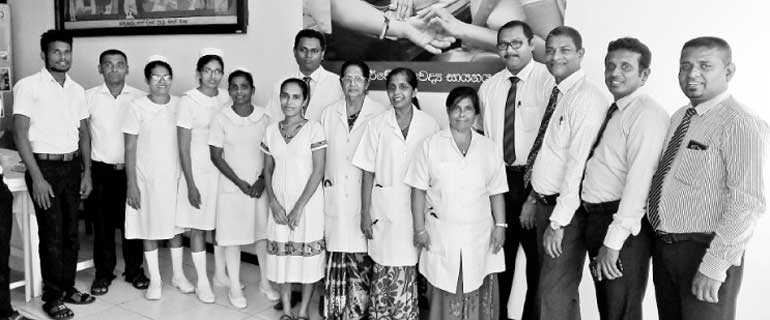 Traders flocked to the Siddhalepa Health Camp at the Siddhalepa Hospital in Mount Lavinia for free consultation and treatment by a panel of eminent Ayurveda physicians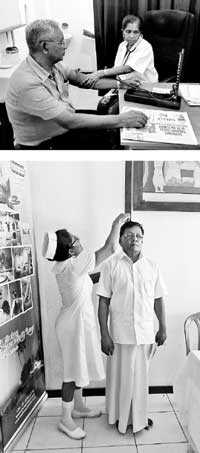 A series of health camps were held by Siddhalepa to promote good health among its business partners mainly wholesale and retail traders of Siddhalepa products.

As the leading Ayurveda manufacturer and distributor in the country, Siddhalepa's mission to create a healthy society in our country has been growing from strength to strength. Towards achieving a healthy nation, the Hettigoda Group has conducted several health related programs including health camps at the Siddhalepa Ayurveda Hospital, in Mount Lavinia. This was the first time that Siddhalepa took their health camps countrywide covering the main districts of Galle, Kandy, Kurunegala and culminated in a three-day camp in their Ayurveda Hospital in Mount Lavinia on 23, 24 and 25 April. The health camp conducted by eminent Ayurveda specialists and physicians was attended by an unprecedented number of over 2,000 traders in the Western Province.

Led by Medical Superintendant Siddhalepa Ayurveda Hospital, Prof. H.A.S. Ariyawansa the team included Assistant Medical Superintendant, Dr. A.G. Aruni Champika, Senior Medical Resident Officer, Dr. Wasanthi Ranige, Diabetes Specialist, Dr. IndraniFonseka, and Dr. Nandani Molligoda.

The health camp played a prominent role in creating awareness among Siddhalepa business community about their general health and wellbeing.

The program awakened the traders to an important aspect of their lives with Siddhalepa promoting the concept of Ayurveda and its therapies in promoting good health and a balanced lifestyle, on the journey towards building a healthier nation.

Siddhalepa has also ensured the continuity of this program with a framework to receive feedback and free consultations and treatment for all traders who attended the camp.

This facility for Siddhalepa's business community is a meaningful relationship building program which is aimed at promoting a solid understanding and conscientiousness about our individual health and the health of our family, with a long term goal of building a healthier nation.